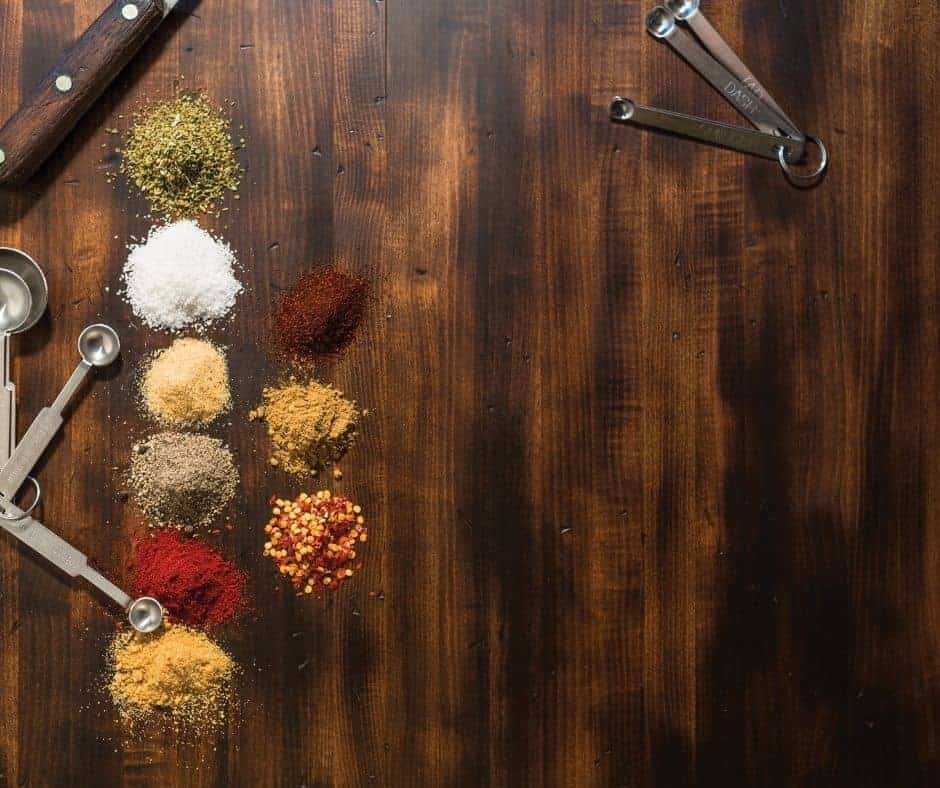 This homemade taco seasoning recipe is so easy to make and works great as a spice in everything from ground beef to seafood, chicken, vegetables, salads, soup, and so much more!
There is nothing worse than reaching for your taco seasoning during a recipe, only to find out that you ran out.
This is a quick and easy solution. With a few pantry spices, you can whip up your own, the best thing is to whip up a huge batch and keep it in a mason jar, so you always have some on hand.
If you are looking for even more homemade pantry mixes, some of my favorites are HOW TO MAKE SELF-RISING FLOUR, COPYCAT POPEYES TARTAR SAUCE, FRENCH FRY SEASONING and RAISING CANE'S SAUCE.
HOMEMADE TACO SEASONING INGREDIENTS:
To make this homemade version of your favorite taco seasoning, you only need a few ingredients,
Ancho Chili Powder-Unlike regular chili powder is a dark and smokey chili powder with a deep rich flavor.
Chili Powder-This is a mixture of spices, including mixed paprika, smoked paprika, garlic powder, cayenne pepper, onion powder, dried oregano, and ground cumin.
Cumin
Cilantro
Paprika-Traditionally you would use smoked or sweet paprika.
Salt
Minced Onions
Garlic Powder
Tarragon-You could also use oregano.
HOW TO MAKE TACO SEASONING: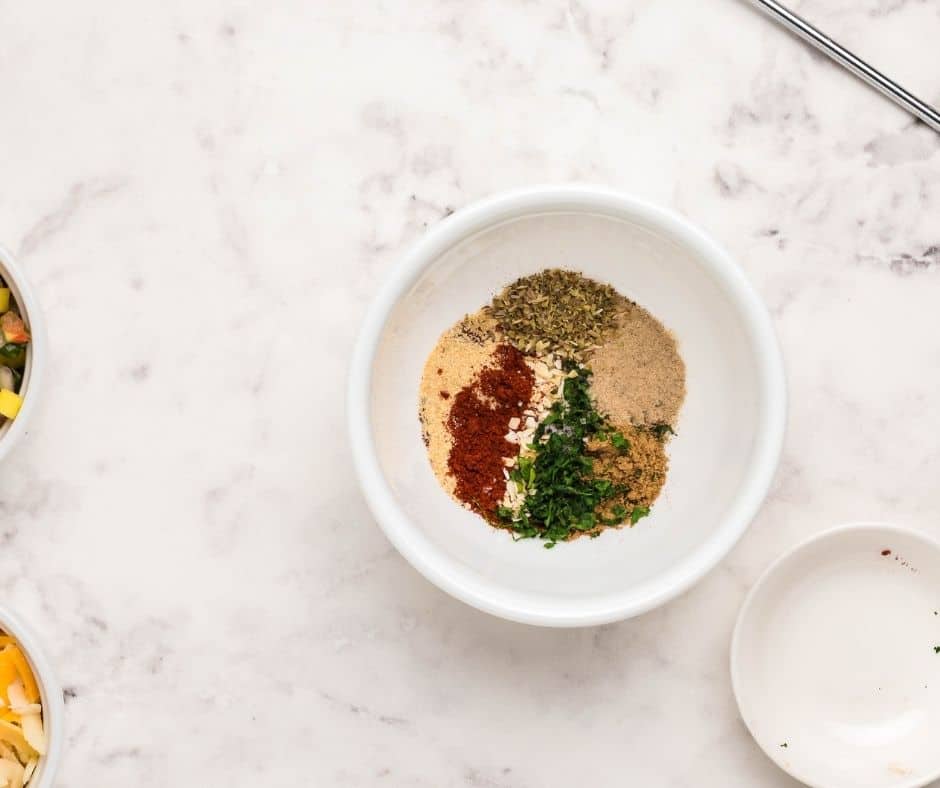 In a small bowl mix together all of the spices. I usually add them all to a mason jar and shake well.
To store Taco Seasoning For Best Results: Place in a sealed container (mason jar), and it will last about a year.
How long does taco seasoning last?
Homemade Taco seasoning will last about a year.
The key is to keep it in an airtight container, in a dry cool place.
So, make a huge batch; it will soon become one of your favorite spice blends. You can add it to almost anything for rich and deep flavors.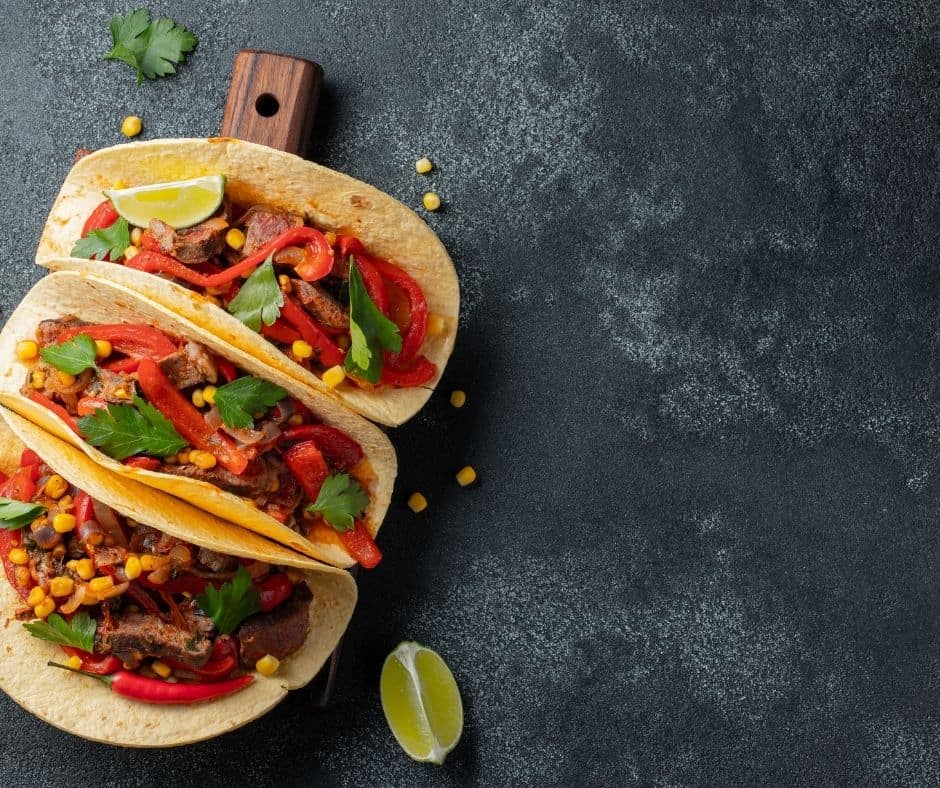 How to store taco seasoning
I always keep mine store in a mason jar. If you do not have any mason jars, reach for a piece of small Tupperware that is air-tight.
This is a great recipe to triple, as it stores so well.
How much homemade taco seasoning equals one packet?
If you are trying to convert how many tablespoons you will need for one prepacked taco seasoning mix, you will use about 2 tablespoons.
You will notice that you will actually need to use less to get the same results since your flavors are fresher than the packaged mix.
Want Some Other Homemade Pantry Items?
Yield: 1 Serving
Taco Seasoning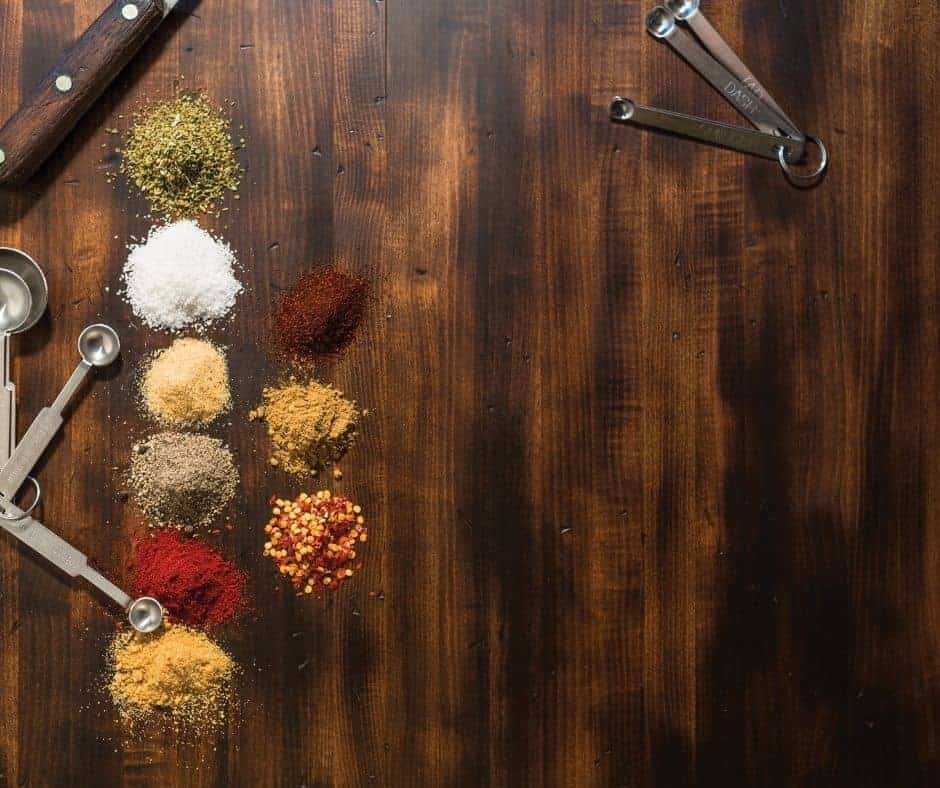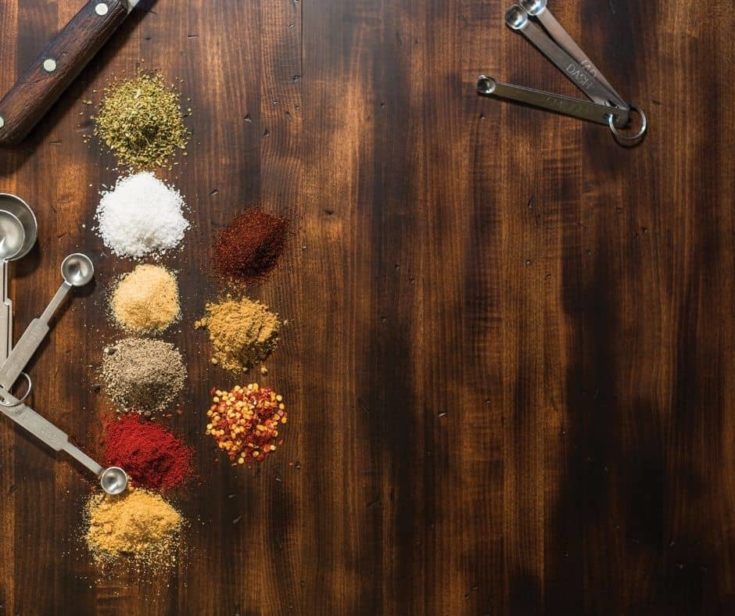 There is nothing better than making your own homemade taco seasoning mix, The rich and deep flavors, so much better than packaged mix, and you only need a few pantry items!
Ingredients
1 tsp ancho chili powder
½ tsp chili powder
1 tsp cumin
½ tsp dried cilantro
½ tsp smoked paprika
½ tsp sea salt
¼ tsp minced onions
¼ tsp garlic powder
¼ tsp tarragon
¼ tsp white pepper
Instructions
Combine all seasoning in a small bowl and mix.
Place in an airtight container until using.