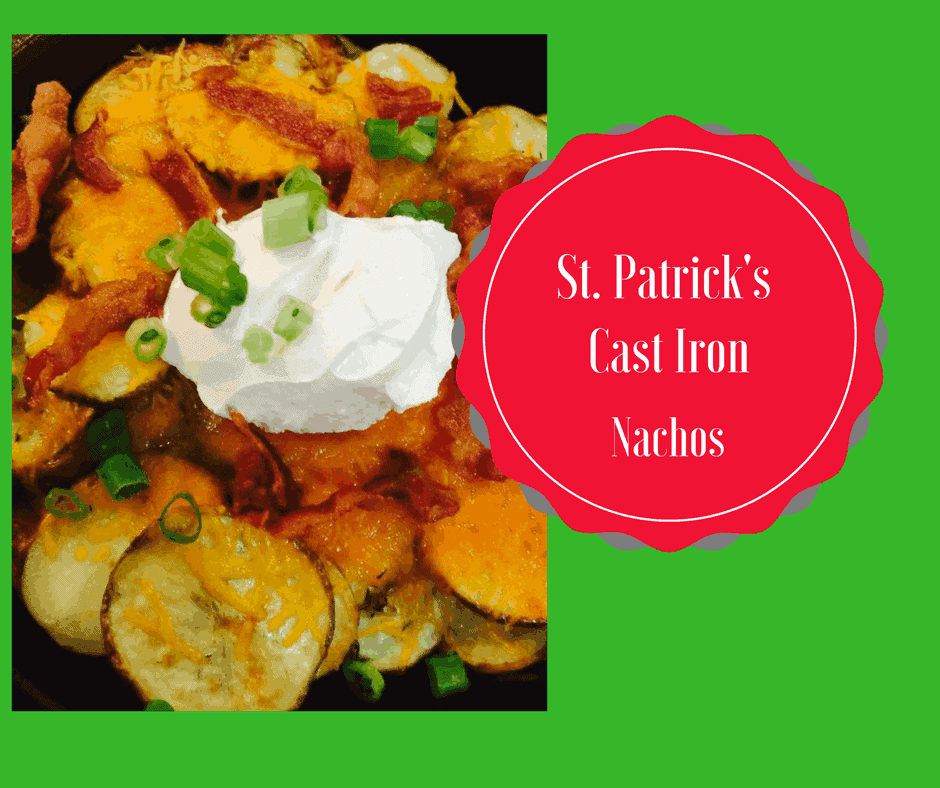 Note: Affiliate links are included in this post
This is my kid's favorite recipe. I usually make it for lunch, when they are home, and I have potatoes on hand. It's extremely easy to make, and it's really good and filling.
I love how it fits with the theme for St. Patrick's Day, being made of potatoes. You can add some St. Patrick's Day flair by using lots and lots of scallions (green) and stick some
St. Patrick's Day flags in the dish. Both, giving it that St. Patrick's Day flair.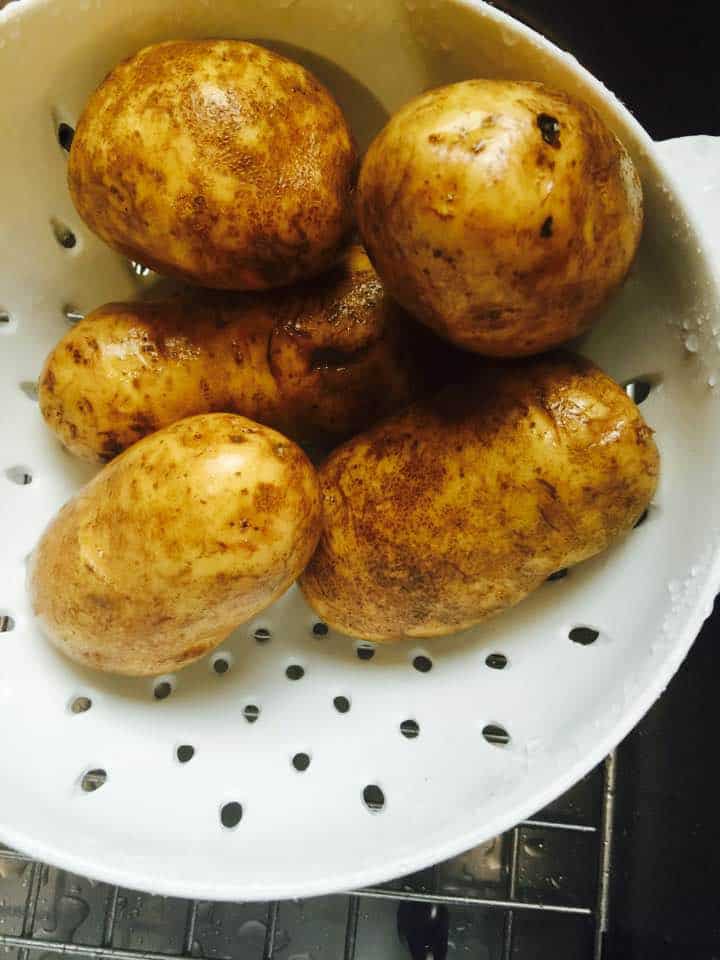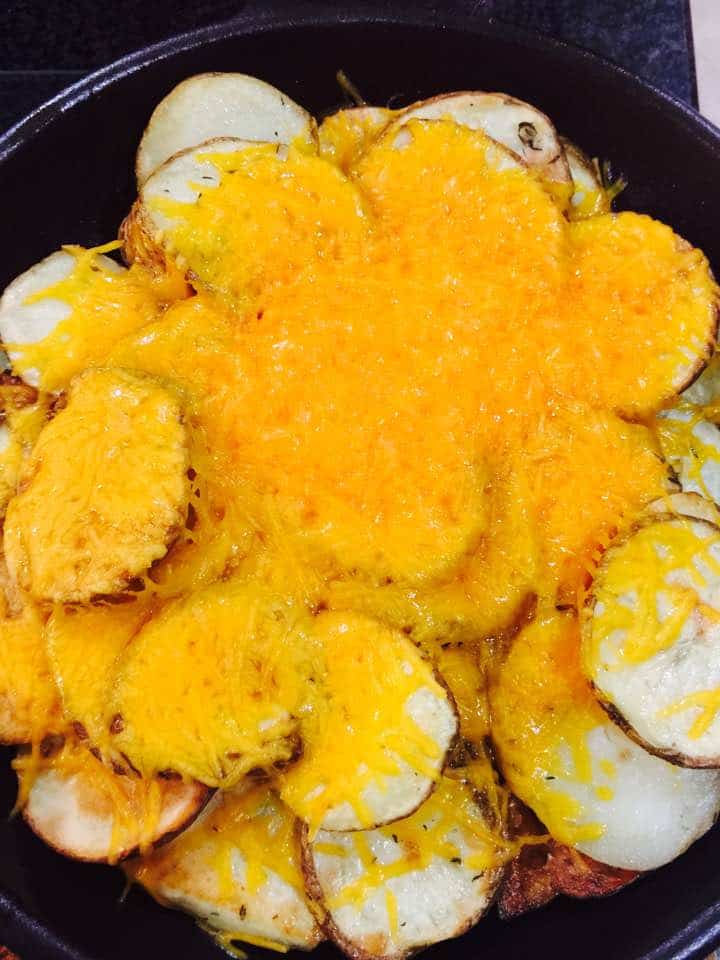 St. Patrick's Day-Irish Nachos
Ingredients
5 medium sized russet potatoes
2 tablespoons of olive oil
salt and pepper (about 1 teaspoon each)
1 cup of shredded sharp cheese
3 pieces of bacon, cooked and diced
sour cream
scallions
Instructions
Preheat the oven to 450 degrees
Meanwhile, slice the potatoes about 1/3 inch thick.
After all of the potatoes are chopped, add them to a mixing bowl, pour the spices and olive oil over them and mix well.
Place them on a lined (with foil) baking sheet and
Cook for about 30 minutes, until they are nice and golden brown
When they are done, place them in a circular pattern (slightly overlapping) on a cast iron skillet. Sprinkle the cheese on the potatoes, and add the crumbled bacon, bake for about 4 minutes, until the cheese has melted.
Garnish with sour cream, scallions and anything else you like.
Enjoy!
https://forktospoon.com/st-patricks-day-irish-nachos/