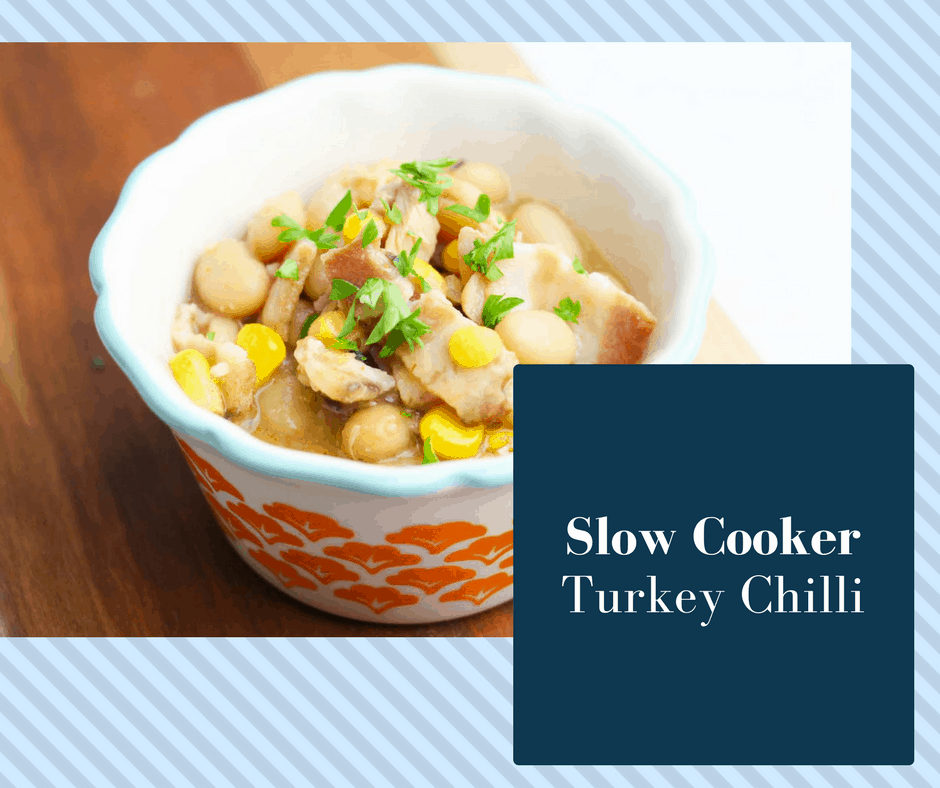 Note: Affiliate links are included in this post
Nothing is better for a cold, rainy winter, then a nice hot cup of chili. Since, it's now January,
I thought turkey would be a better alternative then ground meat, so I made a lighter version of my homemade chili.
My kids loved it and I was a fan of not having tons of pots and pans to clean after dinner.
I hope you and your family enjoy it!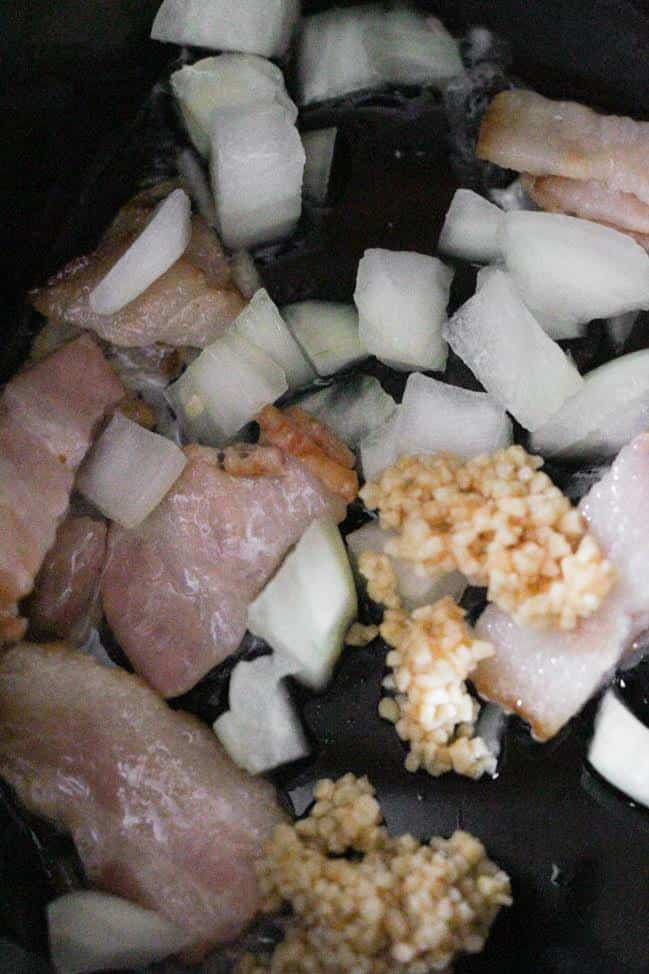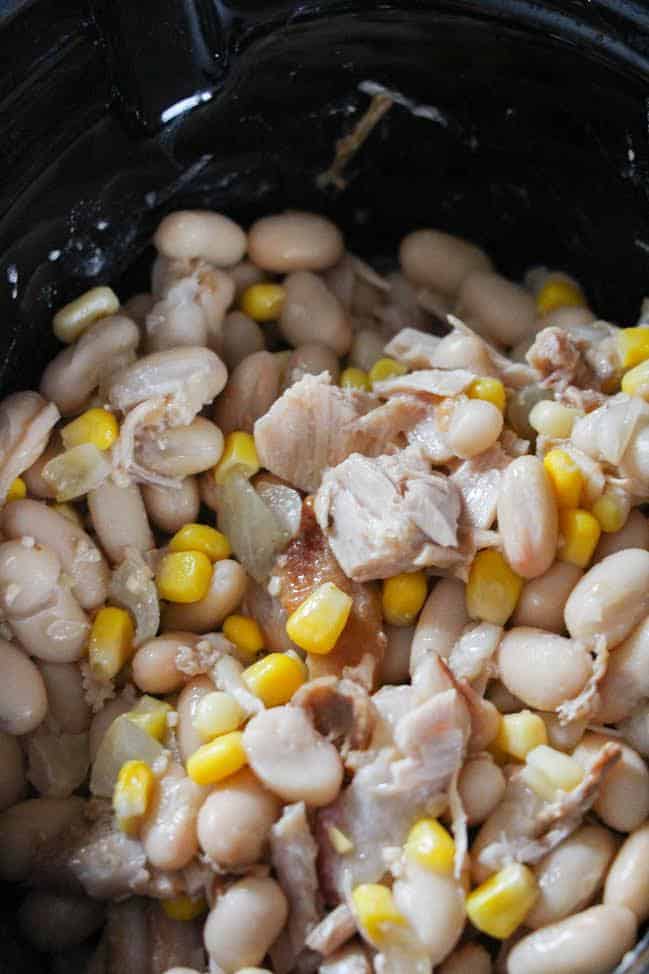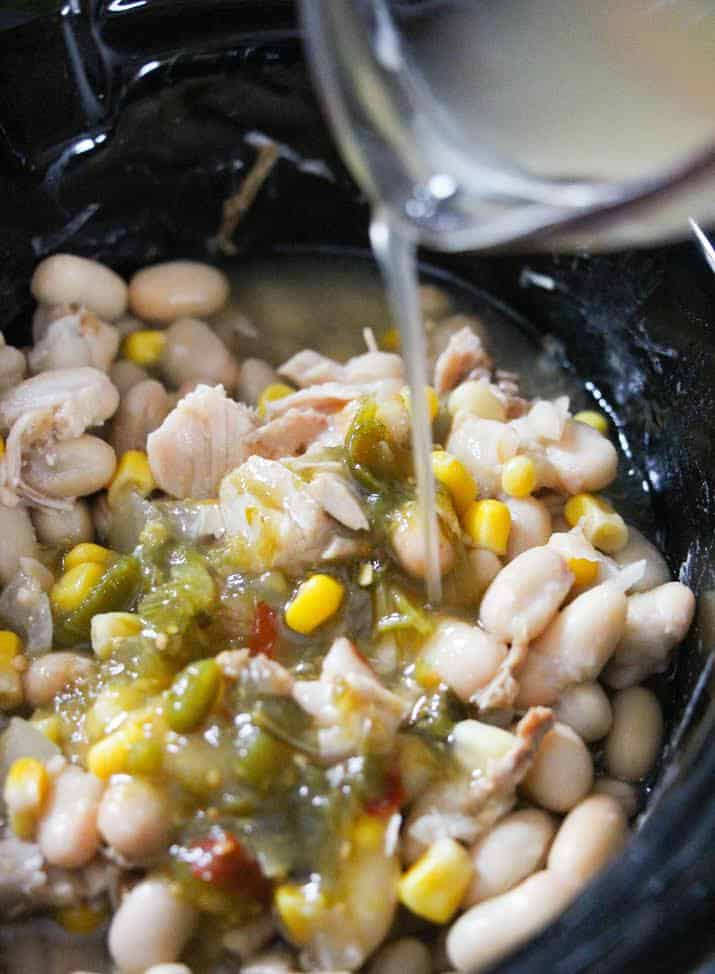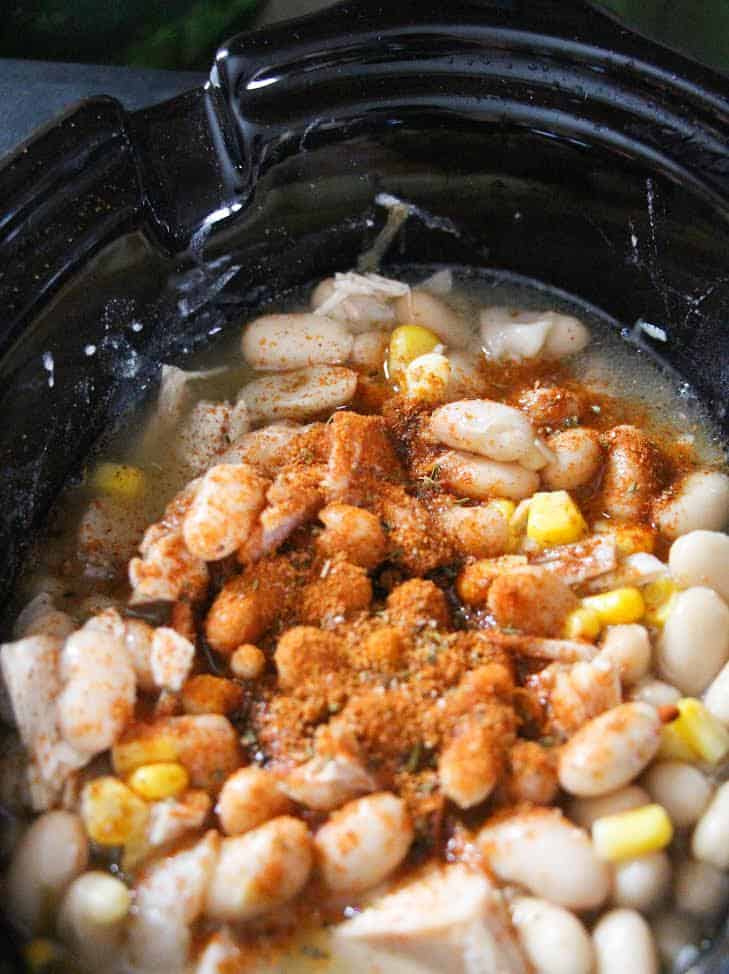 Slow Cooker-Turkey White Bean Chilli
Ingredients
1 Tablespoon olive oil
1 Tablespoon minced garlic
1 onion, chopped
2 strips bacon, chopped
2-15oz cans white beans
1-8oz can corn kernals
2 cups chopped leftover turkey
1-3oz can Mexican green sauce
5 cups chicken or turkey broth
2 teaspoon cayenne pepper
1 teaspoon paprika
1 teaspoon dried oregano
1 teaspoon dried thyme
Salt & Pepper, to taste
Instructions
Place oil, bacon, onion and garlic in a large slow cooker.
Cover and heat on high for approximately 10 minutes, until onions are translucent.
Add the beans, corn, turkey, green sauce and broth.
Stir and cover to cook on high about 45 minutes to an hour (on low 2-3 hours).
Season to taste with spices, and then cover and allow to cook for 15 more minutes before serving.
https://forktospoon.com/slow-cooker-turkey-white-bean-chilli/