What could be more American than burgers and hot dogs on the 4th of July? I thought it would be a great time to create a list of the best Air Fryer Burgers, I have tried. I hope you and your family enjoy!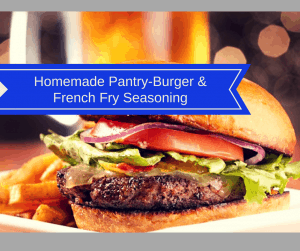 Homemade Pantry, Burger and French Fry Seasoning. I thought this would be a great recipe, to add, since the spice elevates the flavor of both 4th of July favorites, hamburgers, and french fries.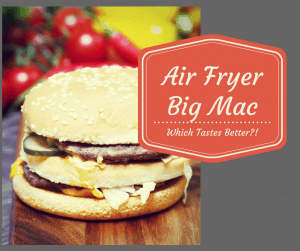 This was one of my first Air Fryer Recipes, I was so impressed with myself, and my son promised never to go to McDonald's again, as the Copycat Big Mac, was that good. This would be a great recipe to wow your guests.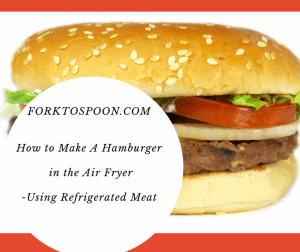 This is more of a guide of how to cook a regular hamburger if your air fryer, it also has some great pointers, you can adjust the recipes, add some cheese for a cheeseburger, etc. But it will give you all of the basic knowledge.
One of my oldest recipes, Blue Cheese Burgers, my kids couldn't get enough of them, they love them so much.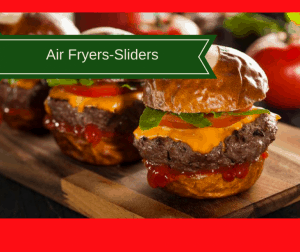 This is one of the greatest recipes, the sliders are so good, moist and just plain delicious. Serve them up with some melted cheese and elevate your 4th of July Party.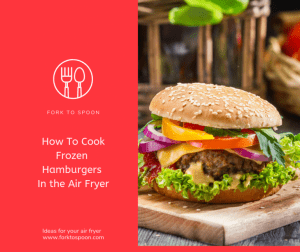 If you are air frying for a lot of people and are using frozen hamburgers in your air fryer, this will provide you with all of the know-how.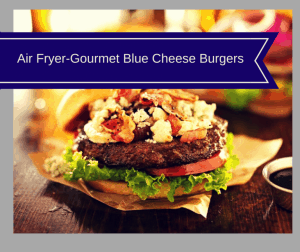 Air Fryer Blue Cheese Burgers, these burgers are so good, they could be served at any gourmet restaurant.
So, with all of this culture of making high-end burgers, here are some hints for you to make them at your own house, so you can enjoy them in the comfort of your own backyard.
80/20 meat is highly recommended, since you need the fat, to help keep the meat nice and juicy, while it cooks
Shape the patties once, if you keep on handling them burgers, they will change the texture of the burger.
Save the seasonings, for right before cooking the burger, if you put on salt too soon, it will dry out your meat. Since salt pulls out the liquid.
Put a small indication into the center of the burger, since it will prevent the burger from puffing up.
Always flip just once, during the cooking process, do not press down, when you flip, like most of us do, as it will let the burger juices escape.
The USDA recommends cooking beef until it has an internal temperature of 160 degrees F.