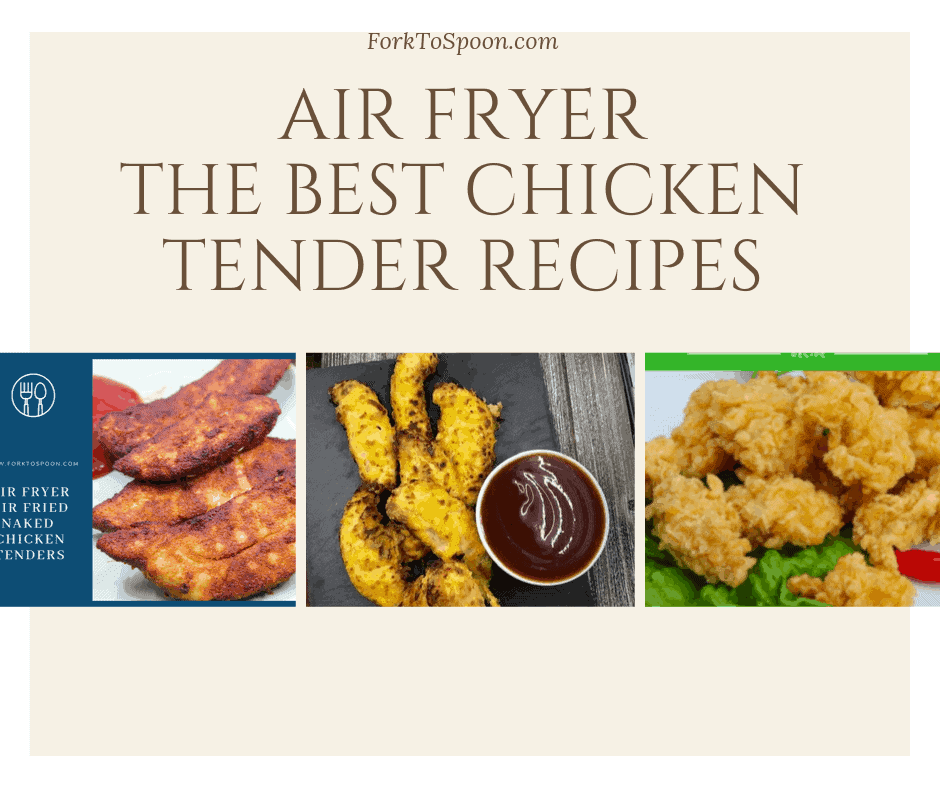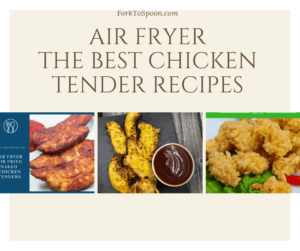 These were always one of my kid's favorite meals, they go by many different names, but they all have one thing in common, they are all delicious. When we have children, we start to call them chicken fingers, chicken strips, or even chicken tenderloins. I always think of them as Chinese food that comes with a nice sweet red sauce. (Called Sweet and Sour Chicken, at most Asian restaurants)
But, armed with an air fryer and two hungry teenage boys, they are quickly becoming an everyday meal.  The healthy version of these are really oven-baked, but since we use such little oil in this recipe, they are just as healthy as the oven-baked version, but in my opinion much tastier.
The best thing about chicken tenders is that you can make them with no breading, or with breading, fried or not fried.  They can become crispy if you want them to, and then also work really well from frozen.
So, the next time that your children are begging you to go to Popeyes, Chick-Fil-A, McDonalds or even Burger King, surprise them with a tasty air-fried alternative.
First Off, what is a Chicken Tender?
Chicken tenders are often called handing tenders because they "hang "from the underside of the chicken breast.  Every chicken has two chicken tenders, they are usually about 1 ½ inches wide and about 5-6 inches long.
They are simply stripping of chicken, they are always white meat and they are smaller than the chicken breasts, but taste exactly the same as regular chicken breasts. They are great for chicken fingers, stir-fries, and chicken satay or skewers.
Can I Make My Own Chicken Tenders?
If you can not find a package of chicken tenders, they are actually really easy to make.  All you need to do is take a boneless, skinless chicken breast and cut it up. Cut it lengthwise into pieces about ½ inch thick.
Grades of Chicken:  Another name for this would be poultry grades, which is given to every chicken that passes through the grocery stores, what it really refers to is the physical features of a bird. They are divided into different categories, as explained below:
Grade A: This is the highest quality, and usually the only grade to be sold at grocery stores. Grade-A means that the chicken is free from any bruises, discolorations, and feathers.  Chicken with bones means that it has no broken bones.  For whole birds, it means that the bones are intact and that there are no tears in the skin.
Grade B and Grade C: They are usually not sold in grocery stores and the meat is further processed into chopped or ground chicken.
Other Labels Found in the Poultry Department:
Free Range: Free-range chickens usually mean that the chickens are able to freely roam the outdoors, without any restrictions. This has been debated for years since some large chicken producers simply add additional windows and doors, since the legal definition by the US Department of Agriculture, defines free-range as the chickens having some access to an outside area.
Hormone Free: Although chicken growth hormones have been illegal since 1959, so labeling the chicken as such, is nothing special.