The Best Air Fryer Chicken Wings –Chicken wings are a favorite appetizer at any party. They're easy to make and can be served cold or cold! The best part about chicken wings is that you can use your air fryer for them too. Air fryers take less time than other methods and give the same crispy result as frying in oil. Plus, they don't leave behind a mess to clean up afterward! Check Out The Best Air Fryer Chicken Recipes!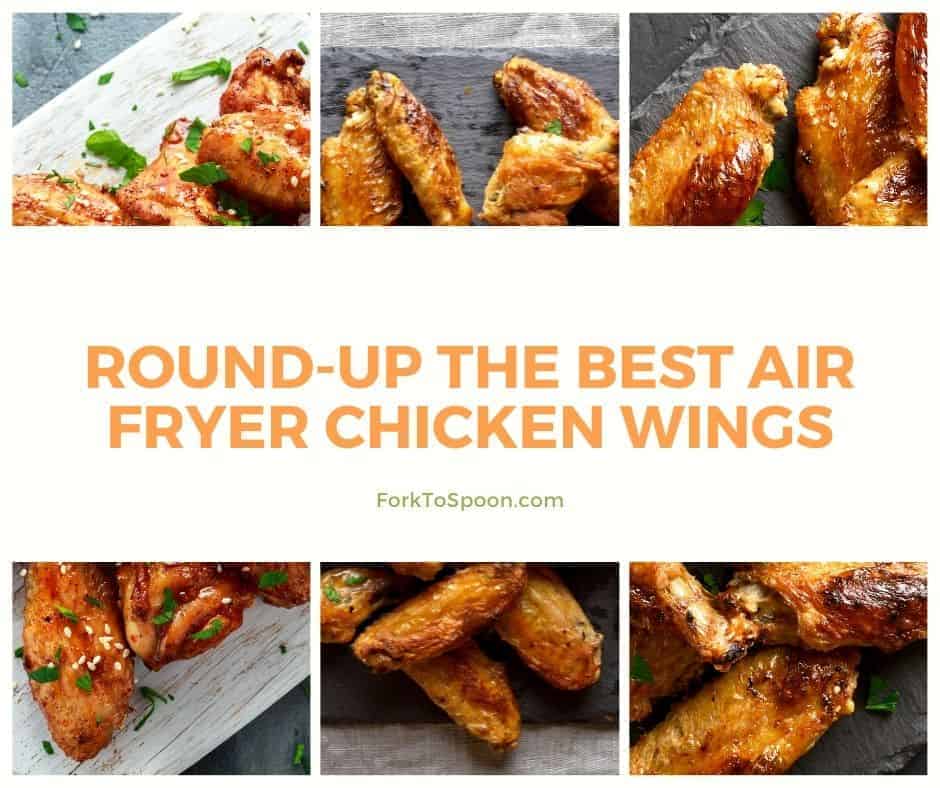 Round-Up The Best Air Fryer Chicken Wings, today I bring to you some of my favorite Air Fryer Chicken Wing Recipes!
So, if you are looking for some great but easy flavors, here are some of my favorites.
These recipes will work with any air fryer, including the Instant Pot Vortex, Instant Pot Crisp Lid, Ninja Foodi, and any other Air Fryer Basket or Oven Model.
At the bottom, I have some great freebies for you to print out! I hope that you all enjoy these new recipes!
The Best Air Fryer Chicken Wings
There is nothing better than dry-rubbed chicken wings to give a batch of great flavor. Gluten-Free and easy to prepare.
A classic wing, if you love BW3, These wings will have you singing the praises of your air fryer!
When you run around all day and want to reach for something in the Freezer, these wings will have you going back to the store to get more!
Easy and delicious, do you need to know anymore? They are perfectly seasoned and delicious!
These are so good, and there is nothing better than BBQ sauce unless it's honey bbq sauce. Perfectly cooked and delicious!
I love a great plate of wings, and these come with both Honey and Garlic, and they are so good. The sauce is amazing!
A Weight Watcher, KETO, and Low-Carb Favorite, nothing is more flavorful than this Naked Chicken Rub.
I love a great BBQ sauce, and when you put the sauce on the wings and Air Fry them up, they come out amazing!
These are so good, and if you like some spice in your chicken wings, these will have you singing a happy song!
Nothing is better than some great wings! This sticky sauce is amazing! I love them seasoned with some fresh herbs for even more flavor!
A great sauce and an easy recipe to boot, what's not to love?
This is a very flavorful sauce on these wings, and you can use it on any chicken part that you want. My kids love the sauce over a piece of boneless, skinless chicken breast!
A new way to make chicken wings, who doesn't love crispy chicken wings! The trick is inside!
If you love Salt & Pepper Potato Chips, you will love these so easily! And delicious, bet you can not eat just one!
Some Great Freebies: