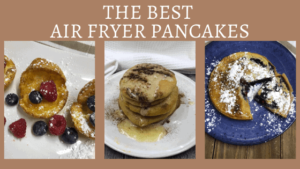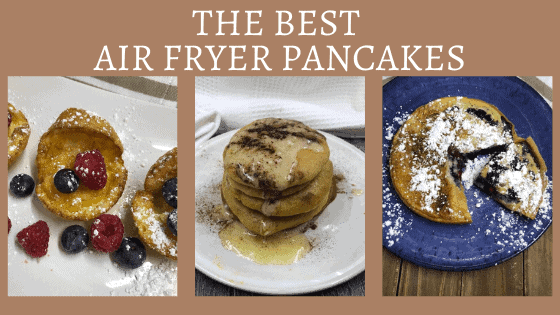 Here is a round-up of the best Air Fryer Pancake Recipes.
Does anyone else remember Saturday or Sunday morning pancakes breakfasts? My family would head every Sunday after to church to IHOP, for a great pancake breakfast. They had amazing combinations with all of the toppings, yummy.
Now, that I am a hockey mom, I don't get a lot of weekends (ok, I don't get any) free, so I have tried to come up with the same traditions, using homemade recipes.  Living in New Hampshire/Vermont Border for a while, I also learned that one of the best ways to indulgence is to have pure maple syrup on the table for serving.
I am a BIG fan of homemade pancake mix, because they just taste much better, and they are really simple to whip up. If you are running short of time, you could also make a batch of homemade pancake mix, and you can also freeze pancakes. I love that idea, I usually make a batch on a Sunday morning, when I am free, and I make enough to last a month.
In order to freeze them, all you need to do is to make them the way that you usually do, and then put them onto a cookie sheet and pop them into the freezer, after about 5 minutes, they will be frozen enough to stack on top of each other and place into a Ziploc bag.
I'm still having the greatest time using my new Air Fryer  — between my air fryer and my Instant Pot, I no longer use the stove. LOL.
 am wondering how long it becomes an obsolete cooking appliance. I am also using it to see what and how I can cook stuff.
This is one of the recipes that I had on my bucket list of things to try, and it totally worked, I love playing with new recipes in my air fryer or Instant Pot. They were a bit thicker than regular pancakes. But, they totally were awesome!
The exact time will depend upon the thickness of the pancakes and the wattage of your air fryer. Therefore, it's best to set the timer for 3-minute intervals and keep on checking. I would not want anyone to ruin a perfectly good pancake.
Also, I wanted to mention that I am a fan of the air fryer griddle pan, it makes the pancake and eggs so much easier to control and to clean up, so if you are wondering what pan I use, that would be found here: 
Here are some other recipes for Air Fryer Pancakes,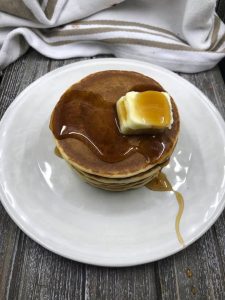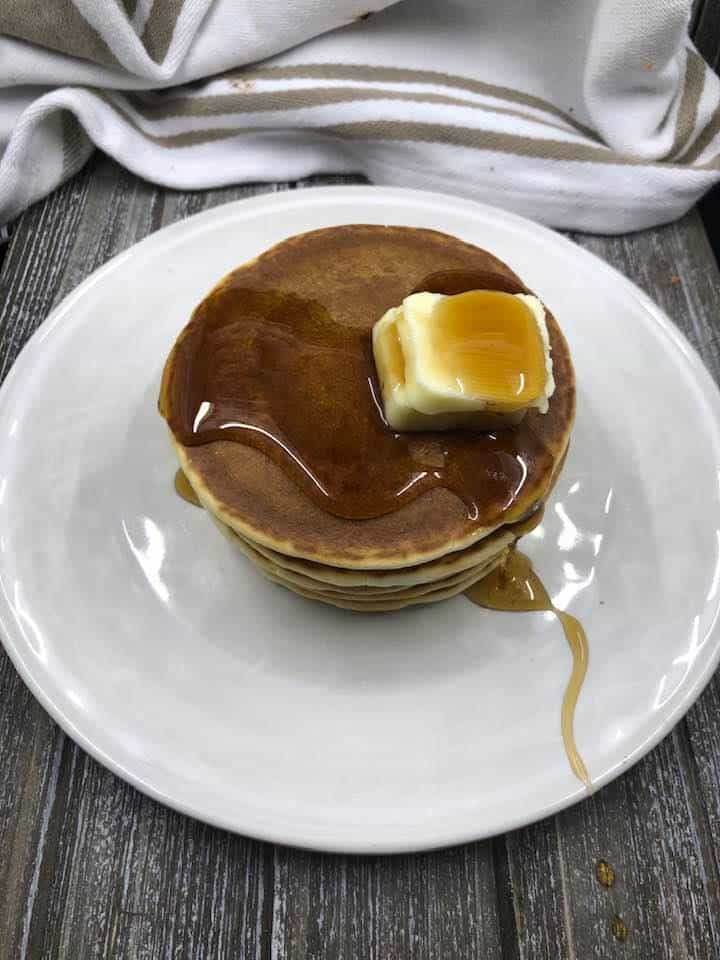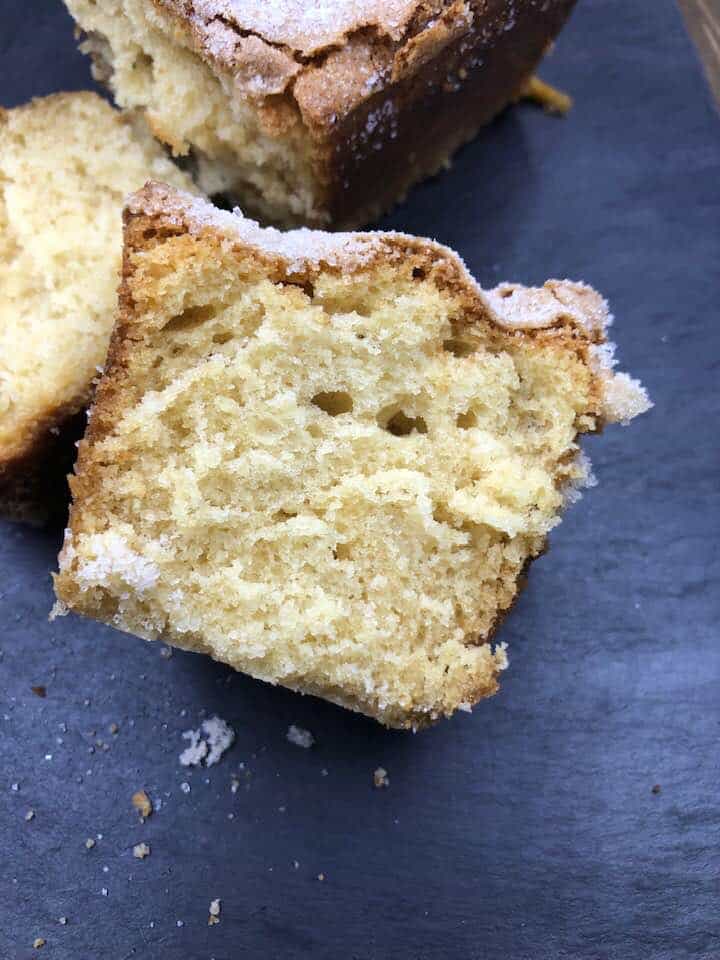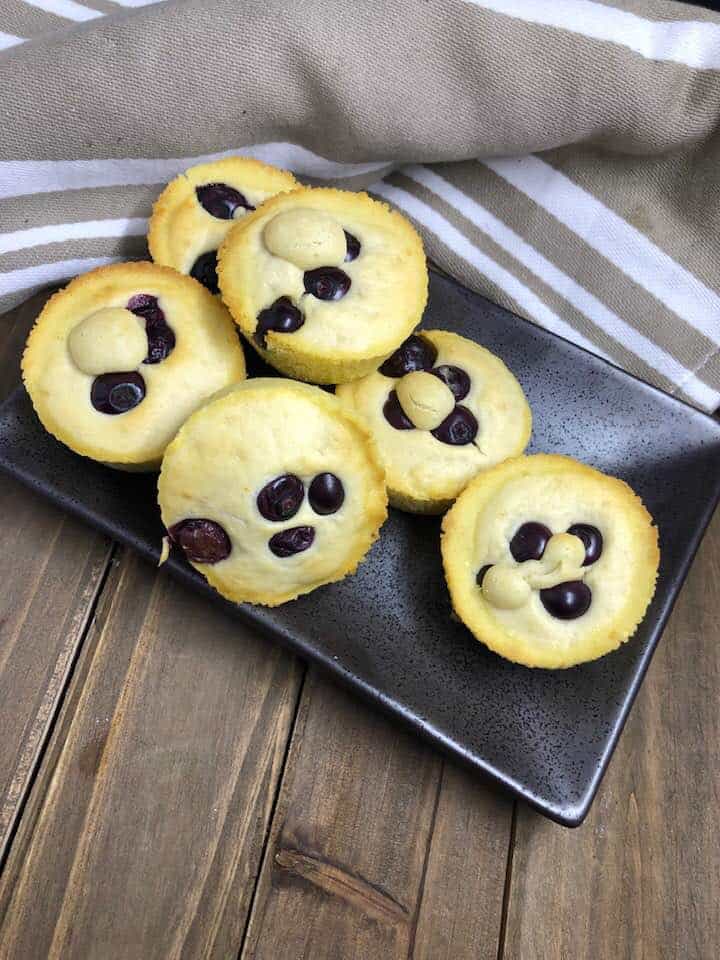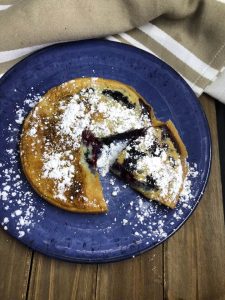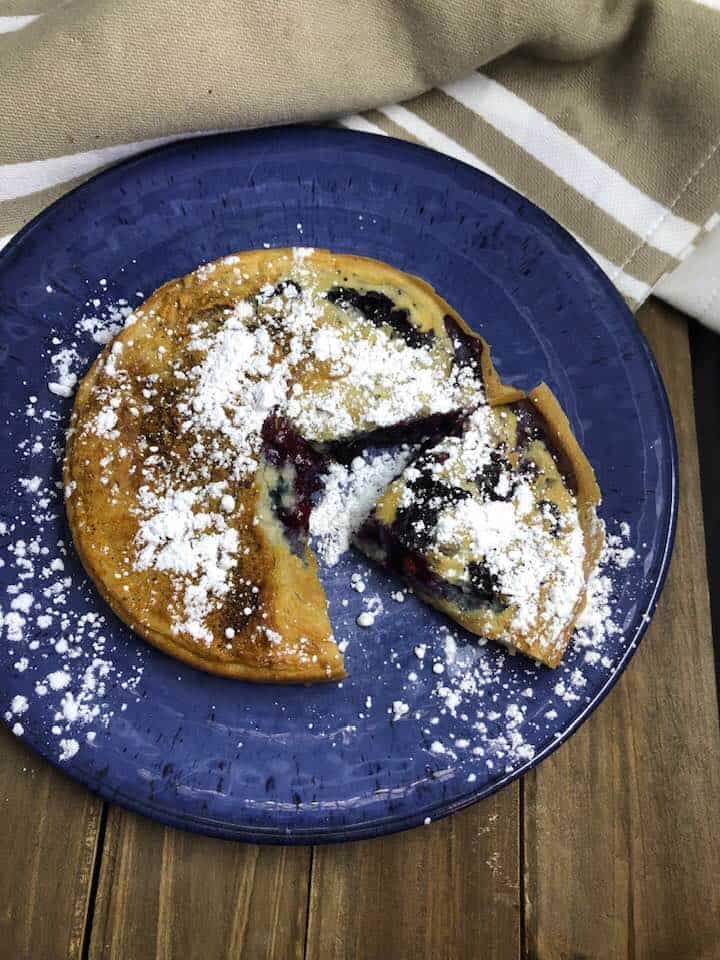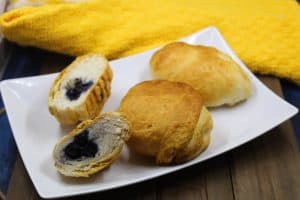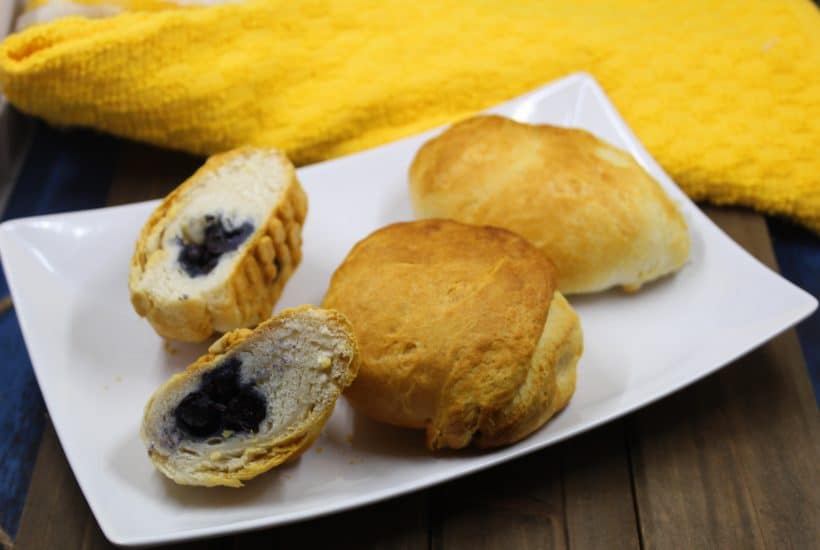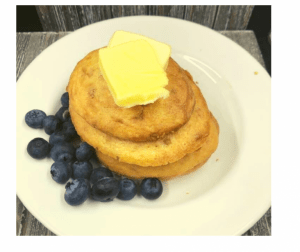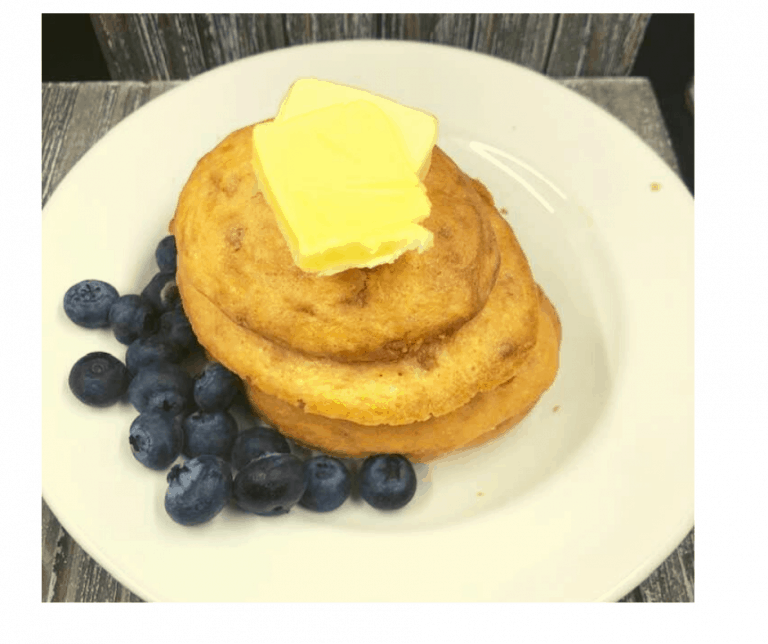 If you haven't been following along, we are at www.ForktoSpoon.com