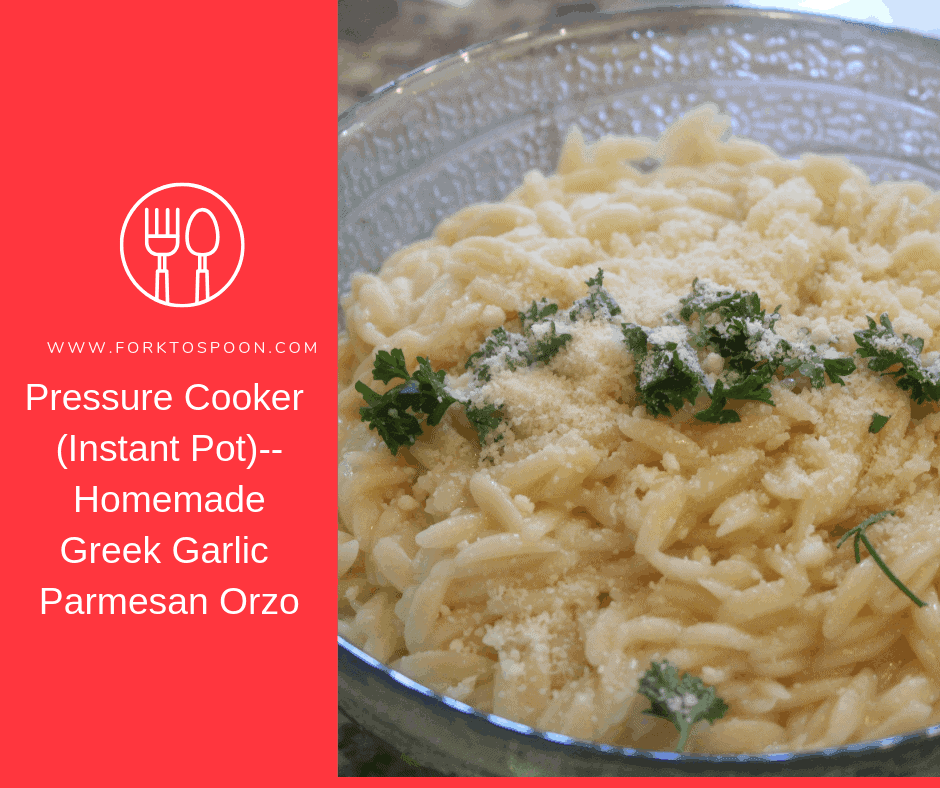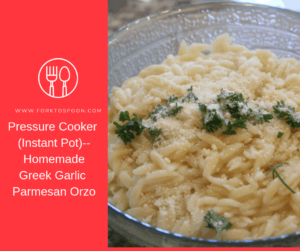 When I was a child, we would usually just have plain white rice for a side dish, we would either have white rice or if my mother purchased a box of Near East, we would have a fancy dish and have rice pilaf. We didn't have it often, because having plain rice was just a necessary side, nothing anyone was looking forward to.
When I got married, my husband lived in Japan for a while, during college, and in Japan as one can imagine they had rice at every meal. In Asian countries having a rice cooker is seen as a necessary appliance.
When we registered for our wedding gifts, my husband wanted a rice cooker. So, we got one, and it quickly became one of my favorite kitchen appliances.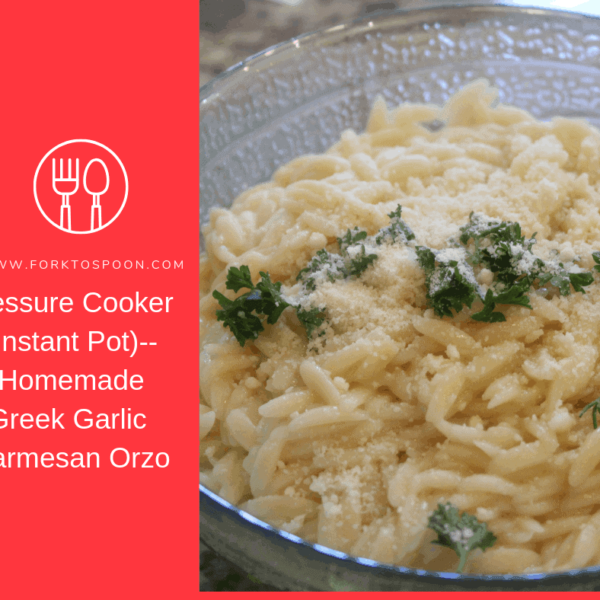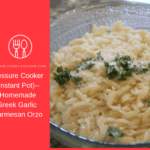 Pressure Cooker (Instant Pot)-- Homemade Greek Garlic Parmesan Orzo
Ingredients
3

cups

water

1 1/2

cups

orzo pasta

2

tablespoons

butter

1/2

teaspoon

salt

1/2

teaspoon

pepper

1

teaspoon

garlic powder

1

cup

grated Parmesan cheese

1-3

tablespoons

diced fresh parsley
Instructions
Add the water, orzo pasta, salt, pepper, garlic, and butter to the Instant Pot. Mix well.

Set your time for 4 minutes, on manual high pressure. Make sure your lid is secure and the vent is in the sealing position.

Let the Instant Pot, naturally release. When the lid can easily come off, remove and mix well.

Transfer the Orzo to a serving dish, mix in the grated Parmesan cheese, garlic powder and garnish with diced fresh parsley.