Note: Affiliate links are included in this post
There is nothing better than having a nice hot breakfast unless you have to make it. This one is easy, nutritious and my kids love it.
This is an amazingly easy recipe. Like with most recipes, I played with it for a while, until I really got a taste and quality that I would feel comfortable posting. I do not look to share recipes that aren't things I would make again. Which, on the other hand, makes it hard to experiment, because my sons are always asking me to make the Minestrone Soup or Sesame Chicken again and again.
I hope you are enjoying my adventures with my Instant Pot. If you haven't already followed along, here is my Facebook and my Pinterest Accounts, hope to hear from you!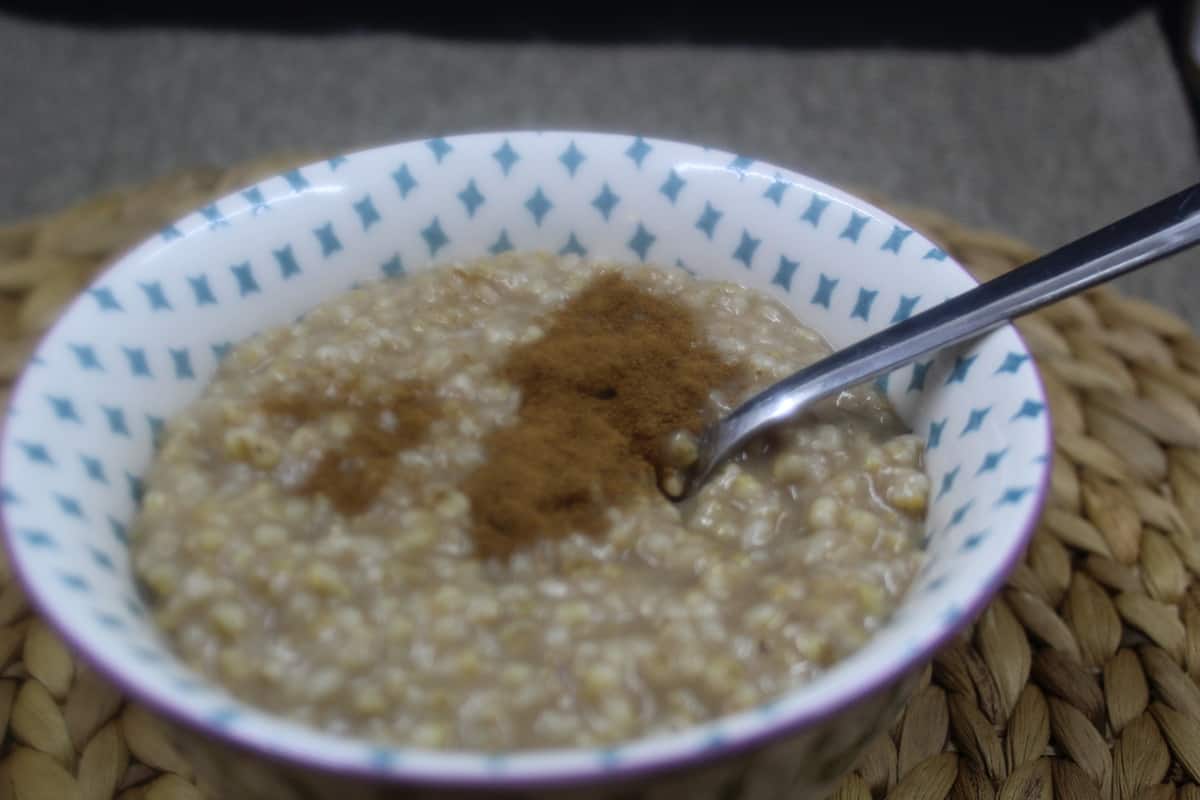 Pressure Cooker-(Instant Pot)-Gingerbread Steel Cut Oatmeal
Author:
www.inspiringnhkids.com
Recipe type:
Pressure Cooker, Instant Pot, Oatmeal
Ingredients
2 tablespoons of butter
1 teaspoon of ground cloves
1 teaspoon of allspice
1 teaspoon of cinnamon
1 teaspoon of ginger
1 teaspoon of salt
2-3 tablespoons of molasses
1 cup of steel cut oats
3 cups of water
Instructions
Place the butter in the Instant Pot and then press saute.
Melt the butter, then add the oats and stir, cook for about 2 minutes
This gives the oats, a nice toasty flavor, you will have a wonderful smell in your kitchen.
Then add the spices and molasses, mix well.
Toast for a couple of minutes, then add the water, mix well.
Then place your lid on the Instant Pot, making sure the vent is sealed.
Select manual high pressure or the porridge setting and set it for 12 minutes
When it is completed, let it natural release.
When the pressure is completely released, open the Instant Pot, stir a couple of times,
Serve it garnished with extra brown sugar, cinnamon or ginger
Enjoy!