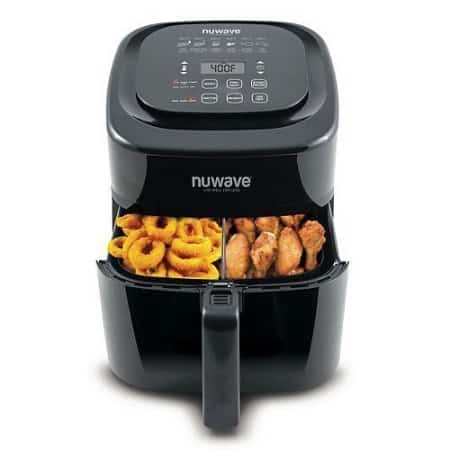 Head over to Kohl's.com where they dropped the price on this NuWave 6-qt. Digital Air Fryer down to just $129.99 (regularly $149.99).   And if you don't want a Nuwave use the coupon code below to score 25% off anything.
And now you can save an additional 20% on your purchase with the promo YOUGET25
By comparison, the same air fryer is on sale at Amazon for $149.99
NuWave 3-qt. Digital Air Fryer $129.99 (reg. $149.99)
Use promo code YOUGET25 (25% off)
Then during checkout, choose to get your product at the store (you have to order it online to get the discount), and they will take off $5.00
Final Cost $94.49 shipped + earn $10 in Kohl's Cash!
 (if you spend another $2.50, you wil get another $10 back) so the deal is actually much bettter.