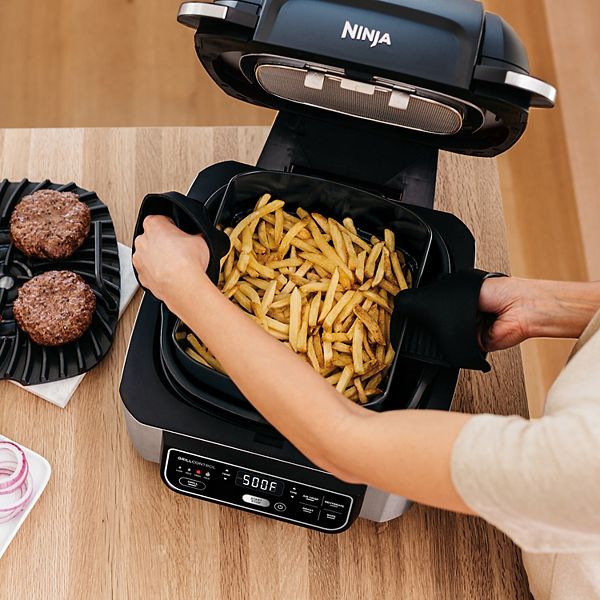 This morning head on over to Kohl's where you can grab this hot deal! The Ninja Foodi 5-in-1 Indoor Grill for just $199.99 shipped (regularly $279.99).
Just add the air fryer to the cart, and then apply codes: Family30, and then after checkout, you will get an additional $30 Kohls Cash
Ninja Foodi Indoor Grill – the grill that sears, sizzles, and air fry crisps. With Cyclonic Grilling Technology, super hot cyclonic air delivers Surround Searing while the high-density grill grate creates char-grilled marks and outdoor flavor virtually smoke-free.
PRODUCT FEATURES
500°F air and 500°F grill grate for perfect char-grilled food
The BTU cooking power of an outdoor grill for juicy flavors