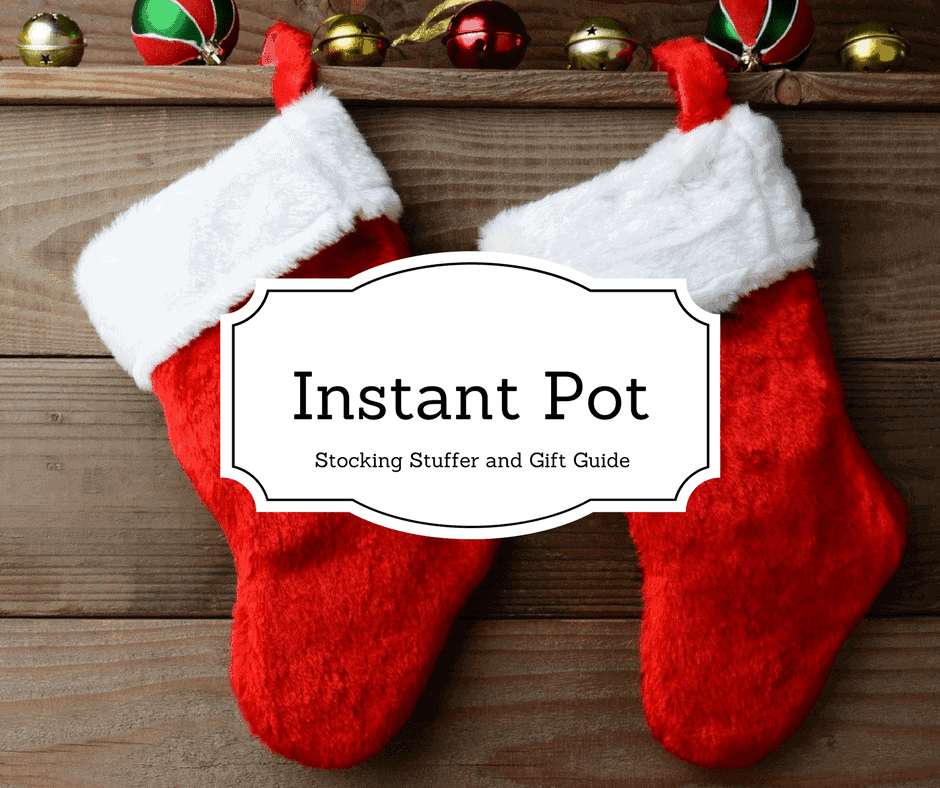 Note: Affiliate links are included in this post
I am in love with my Instant Pot. If you have bought one or are still on the fence about buying one, they are the best things.
I have saved so much money on using it, rather than buying Chinese food or just making a quick dinner, that I didn't run out and buy at a fast food restaurant.
I use it every day. It actually stays on my counter, I love it that much.
If you missed the Instant Pot Roundup of Recipes Check Them Out Here
This is my go-to thing, every night. All you do is put the lid on the pot that you made your food in, and store the leftovers.
My mother actually bought my pair for me, she saw that I was struggling with taking out the Instant Pot without burning myself.
This one is a medical necessity because ordinary oven mitts don't work. Save yourself some pain and purchase yourself a set.
This is great for making all sorts of vegetables in the Instant Pot.
It is also great for making hard-boiled eggs. The legs in this one are long enough to stand in the Instant Pot.
This is a great lid to put on while you saute items. Especially, if you heat up oil.
Extra Sealing Ring
Since you are supposed to wash the rink in between uses. I find it necessary and more convenient to have an extra one on hand.
Extra Stainless Steel Insert
This is a necessity if you plan on making more than one dish in the Instant Pot. I usually make both the entree and the side dish in the
dish in the Instant Pot, therefore an extra Insert is needed
This is a great product that makes yogurt making possible. It cuts down the hands-on time for making yogurt.
It is extremely easy to make. And it's great because you just remove the cups and store in the refrigerator. Easy, easy. 
This is a great springform pan to make an Instant Pot Cheesecake.
It fits directly in the Instant Pot.
Cover for your Instant Pot
-Mine stays on my counter all of the time, so you might as well dress it up
A Great Cookbook, There are several on the market, but this one is my favorite
This is a great starter set, it would make an AMAZING gift for anyone who loves their IP
For the more adventurous cook, this is a great product-Sous Vide Immersion
Meat Thermometer
Instant Pot-Steamer Rack
Yogurt Maker Cups
Beer Can Chicken Holder for the Instant Pot or Grill
Everyone needs this, it's just plain awesome
Steamer Basket
How about some love for your Instant Pot
Springform Pan
Instant Pot Egg Poacher Set
Instant Pot Gripper Clip (to remove the pan)
Fat Daddio's Aluminum Bread Pan
This one is just awesome, it would make a great gift from a son or daughter to their mom 
Instant Pot Strainer