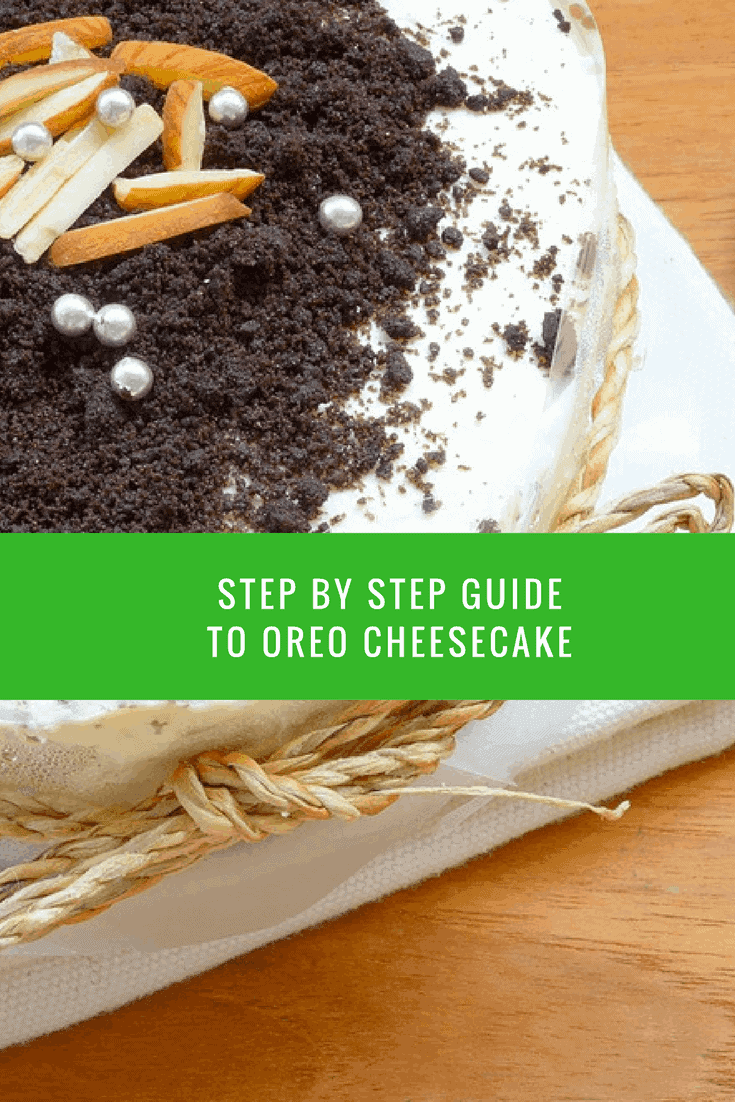 Note: Affiliate links are included in this post
With fall coming, and the start of the Pumpkin Spice Lattes. I having been putting my Instant Pot to work in the desert area this week. Here are some other great Instant Pot Dessert recipes, if you have been looking for some easy ones.
Instant Pot-Pumpkin Pie (Yes, I cooked a whole pie in my IP)
Instant Pot-Banana Pecan Banana Bread
Instant Pot-Strawberry Cheesecake
Instant Pot-Upside Down Pineapple Cake
If you like simple recipes, because I'm all about the simple recipes, follow us at:
Group, to learn how to use the Instant Pot
and if you want simple recipes
Now, let's talk Cheesecakes. My mom was Italian, so I didn't grow up with cheesecake. Canollis, yes, cheesecake no. My mother in law was known for her cheesecakes, the joke was that her cheesecake was invited to the party, but not her.  So, my husband loves a good cheesecake, as do my kids.
Now, if you have never made a cheesecake they can be intimating. So, here is a step by step and if you have more questions, let me know. I would be more than happy to answer them.
So, here is my step by step guide:
Instant Pot-Step By Step Guide to Making a Chocolate Oreo Cheesecake
Author:
www.inspiringnhkids.com
Ingredients
Crust:
15 Oreos crushed
2 tablespoons of melted butter
Filing:
16 ounces of room temperature cream cheese
½ cup of sugar
2 eggs
1 tablespoon of flour
¼ cup of heavy cream
2 teaspoons of vanilla
12 Oreos crushed
Topping:
whipped cream
crushed Oreos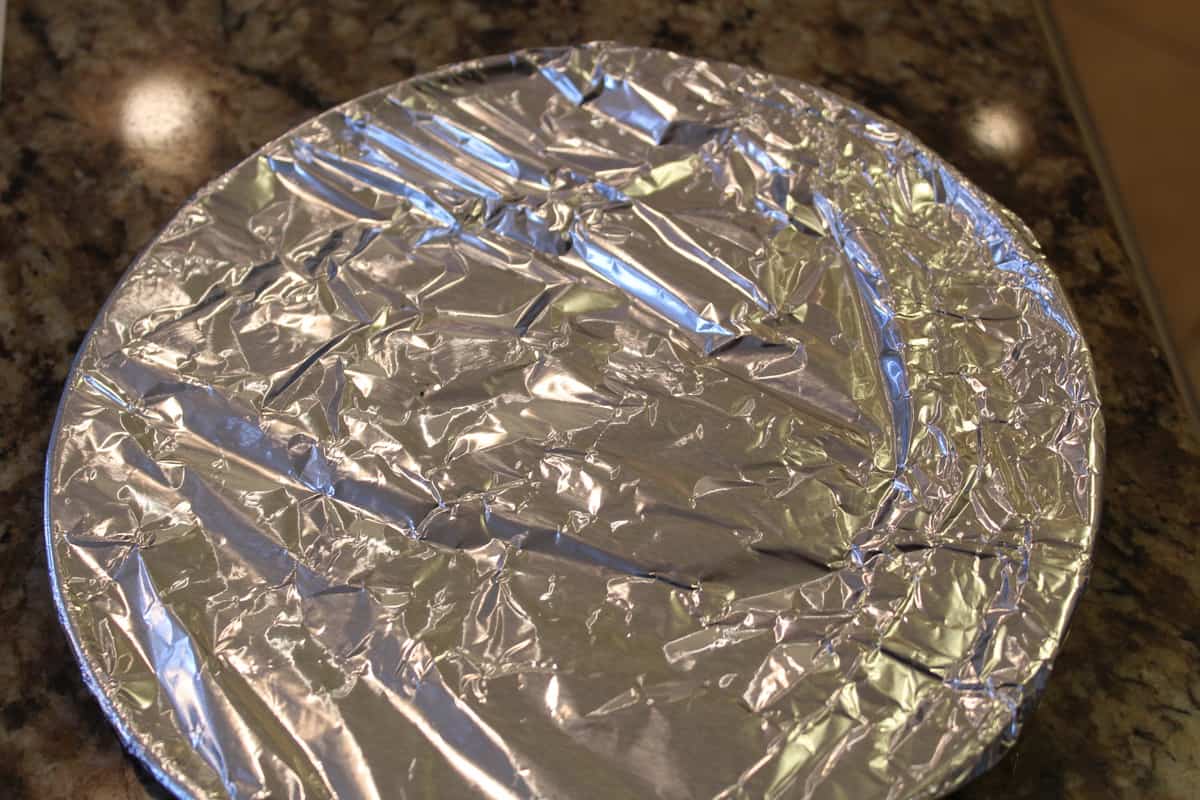 Wrap your springform pan bottom with foil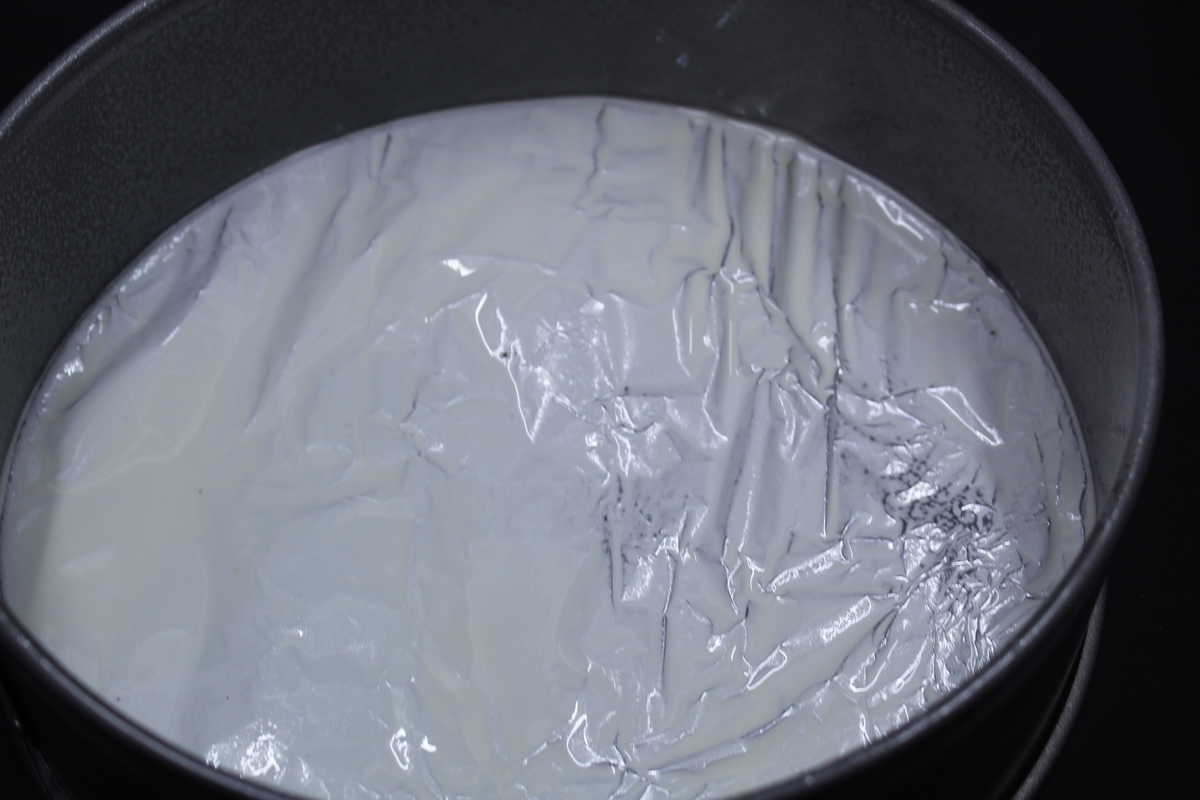 Reattach the bottom with the holder and using non-stick spray, spray the entire pan.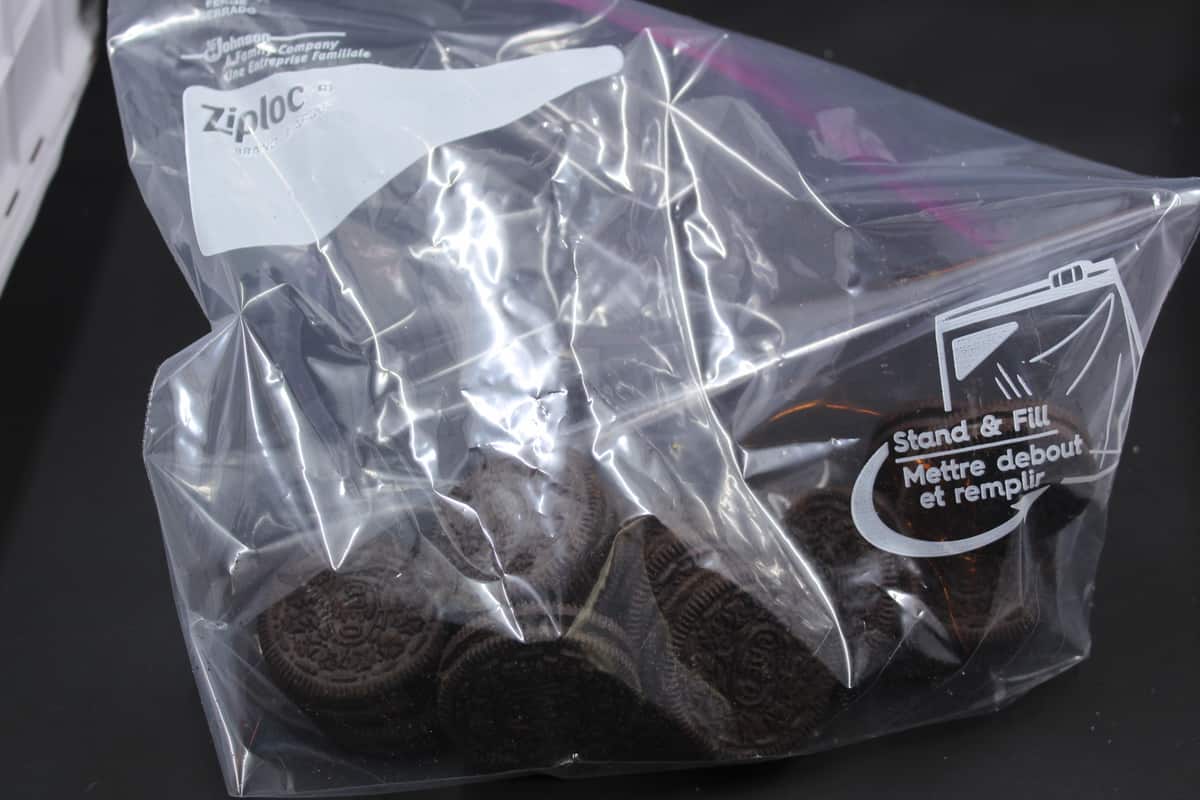 Here is a trick my mom taught me, place whatever you want to crush into a bag and it will save the mess and clean-up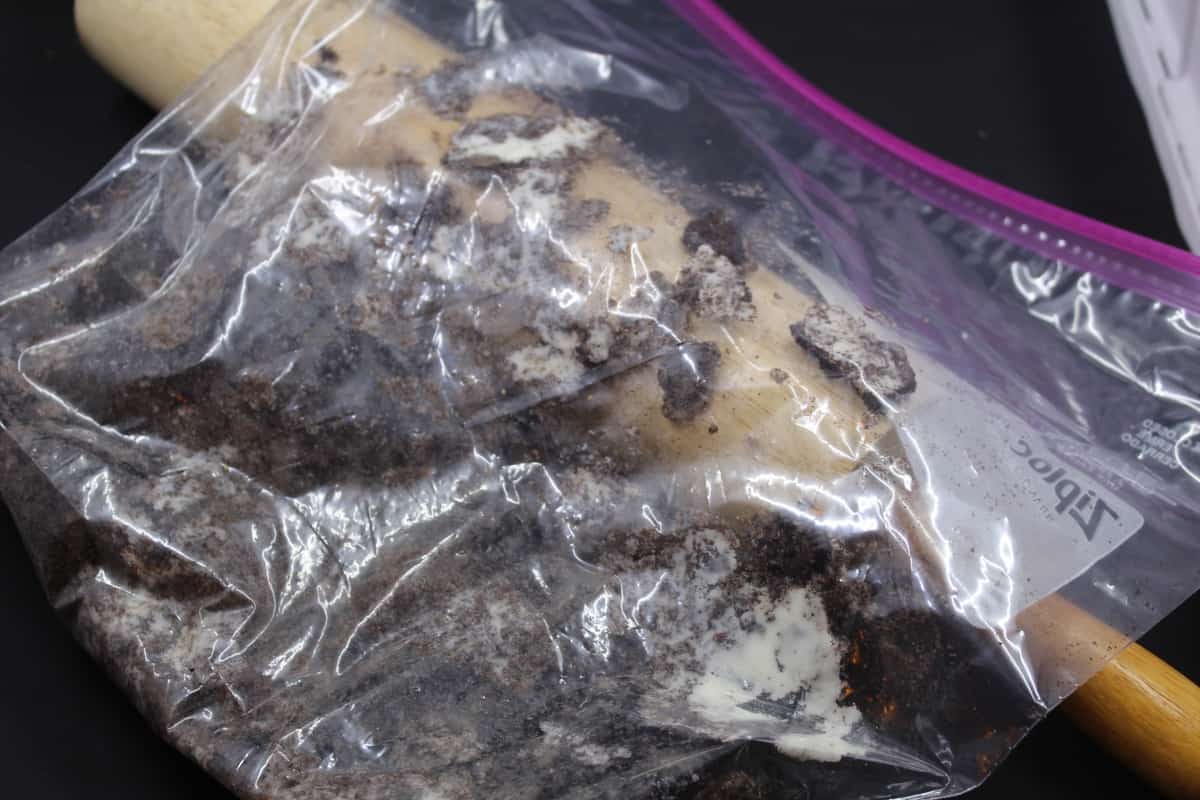 Doesn't look pretty, but those are crushed Oreos, ready for the butter to make the crust. Keep on crushing until they are specks.
Then pour the butter into the bag and squish it around. Then pure it into the prepared springform pan. Pat down to cover the entire bottom.
If you need more, just make more.
After the crust is completed, put into the freezer (level) for 10 minutes.
Then move on to the filling: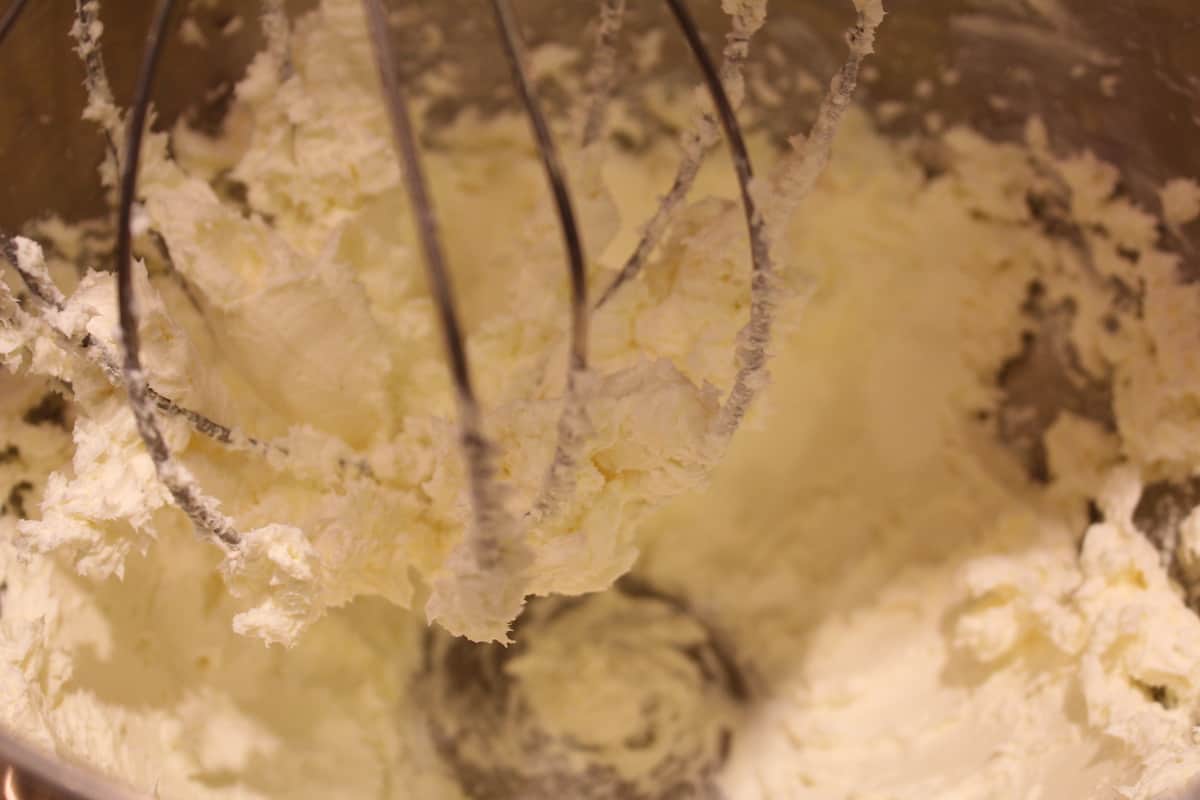 In your mixing bowl, mix together the cream cheese and sugar. Mix until smooth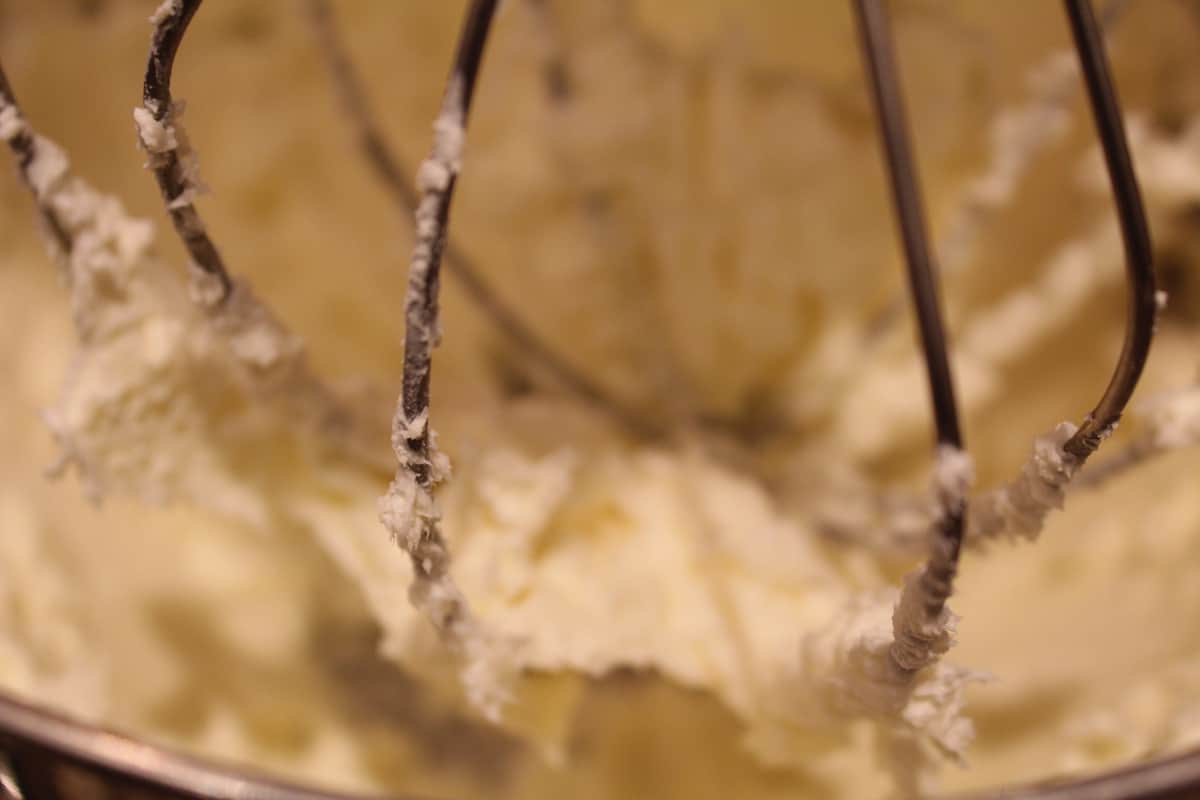 Then add in the eggs, flour, heavy cream and vanilla. Mix well.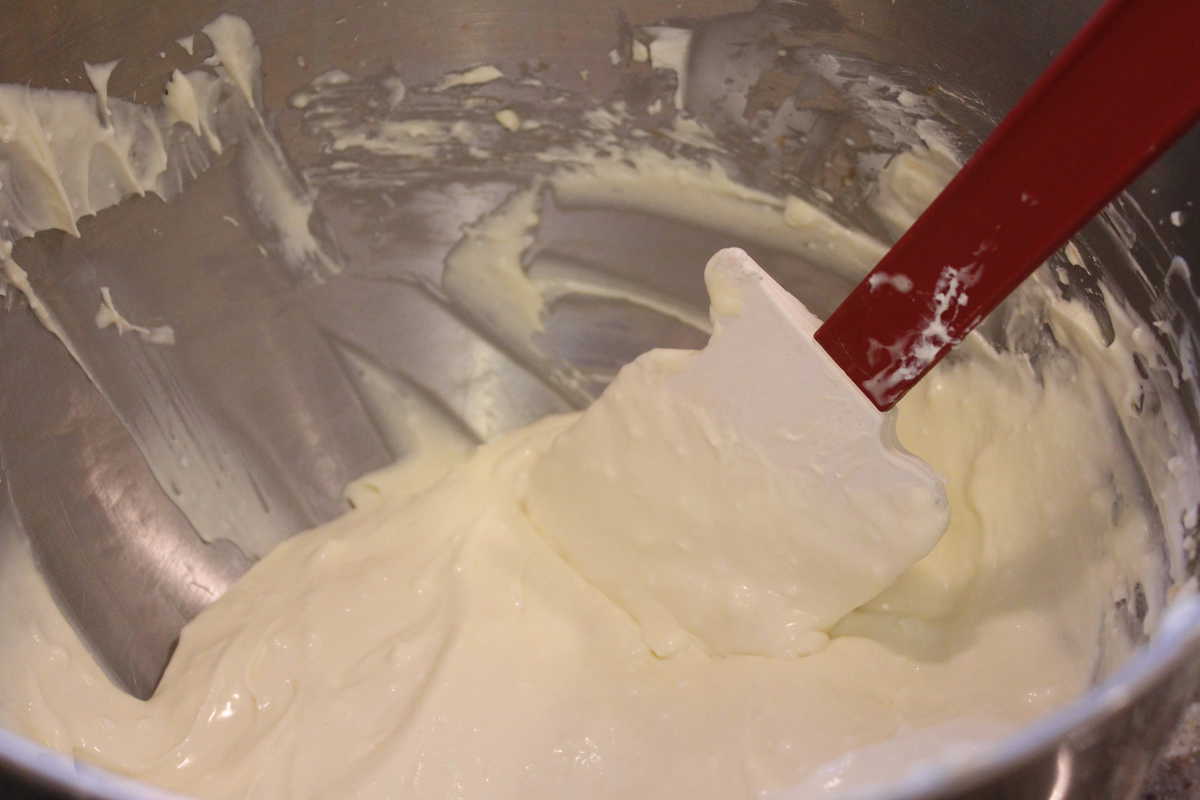 This is the mixture you will get when it's completely done. It is very smooth
Note: This is my everyday tool–
I know a lot of you have been wondering, I use it in almost every picture. It's probably the most used item in my kitchen, other than the IP.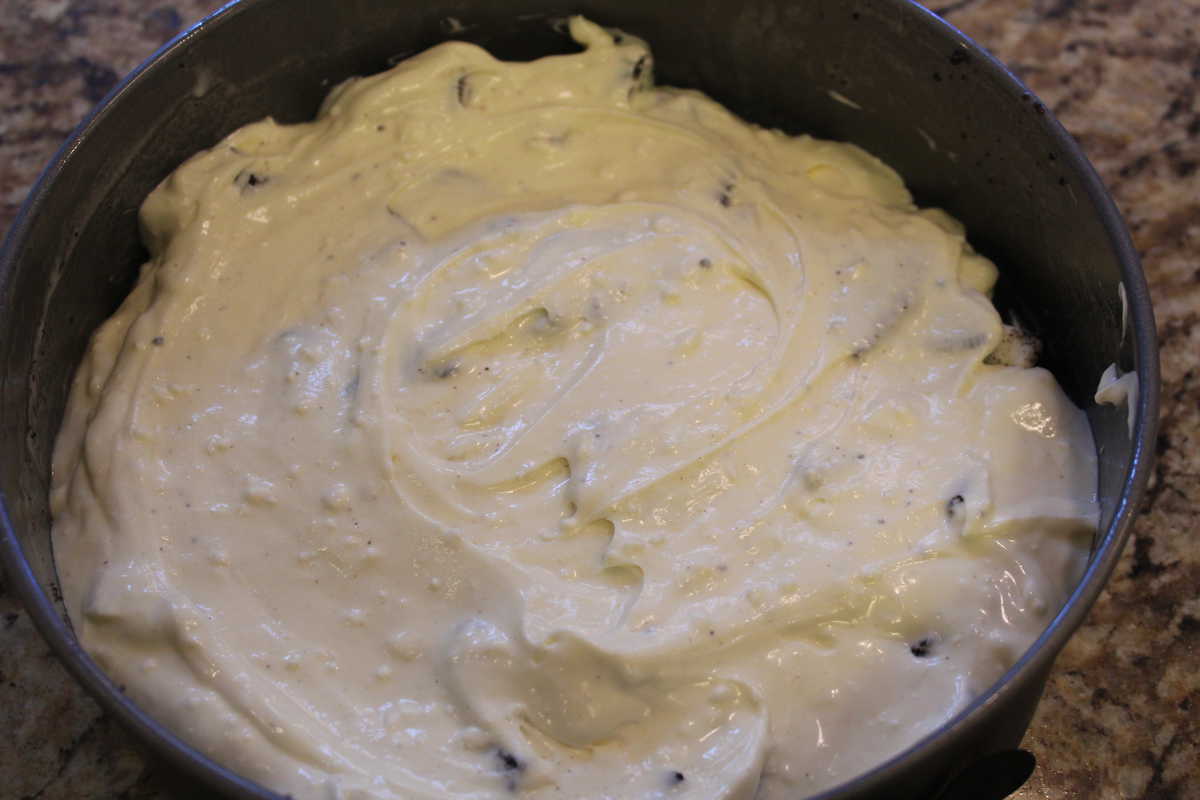 Pour the batter into the frozen crust, and then cover with foil.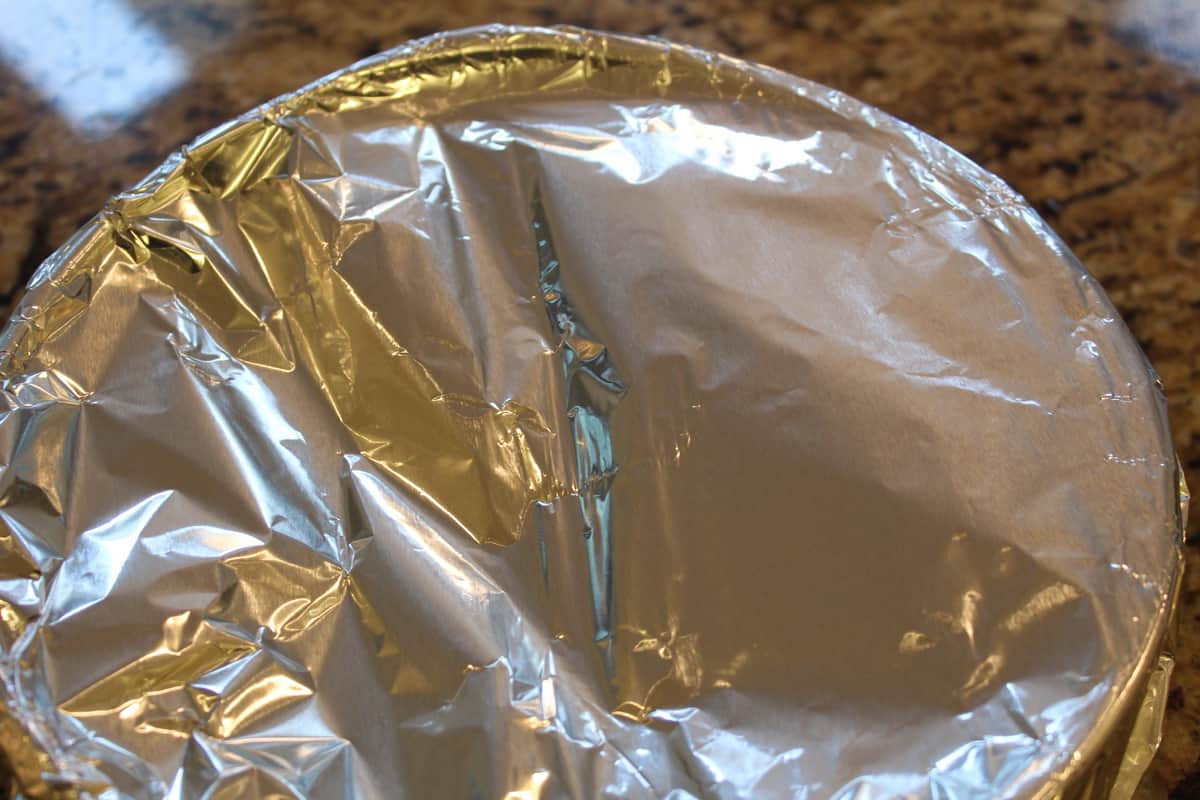 Now it's ready for the Instant Pot, here is what to do:
Put 1 1/2 cups of water into the IP
Add your trivet on top (it is the one that came with your IP) if it didn't order it here
Place the cheesecake in the center of the IP
Add your lid to your IP, setting it for 40 minutes on manual
Make sure the vent is closed
Let it naturally release.
Use your IP pot holders and grab the cheesecake out of the IP, it's very HOT.
Now, put it on a trivet on the counter, until it gets to room temperature.
And then place it in the refrigerator overnight (for best results)
Then garnish, right before serving. I used whipped cream and crushed Oreos.
But, use anything you would like. And Most of all Enjoy!