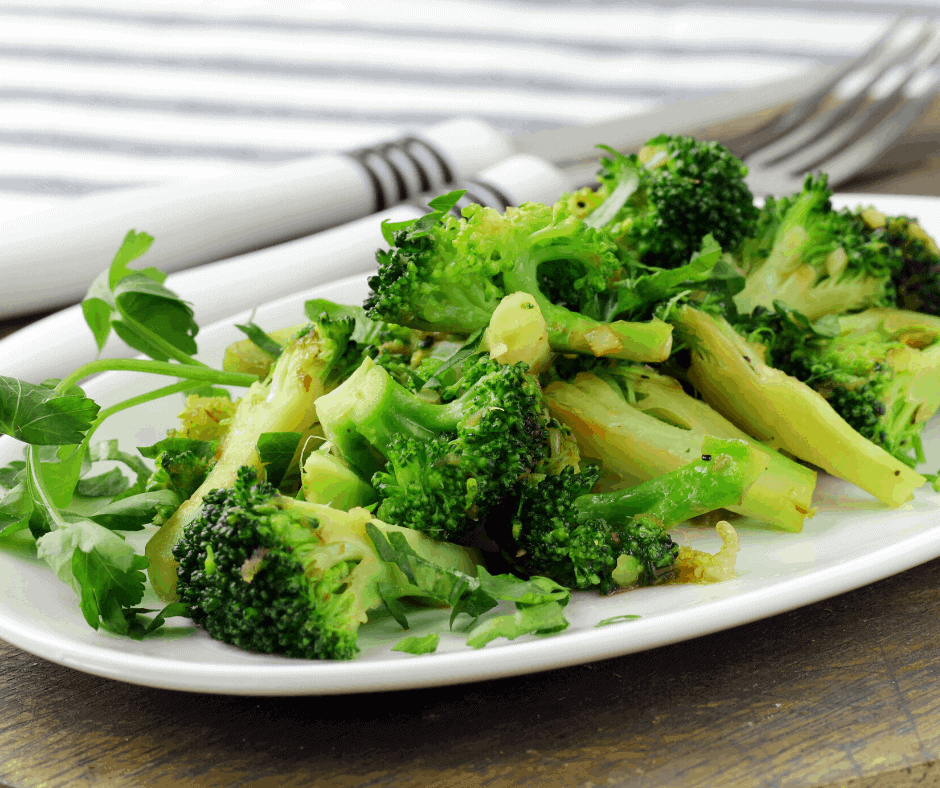 My son's favorite vegetable is broccoli, while I am not a fan. I am a fan of him eating vegetables, so I usually make it about once a month, and I usually just boil it. But, since I just received my Instant Pot, and it's  January,  I thought why not try it. Plus, my son was super excited, that I was excited about making it for him, which is always good for the kids.
So for the very short list of ingredients, all you need is:
Note: This is currently on sale-35% off
Ingredients:
Broccoli (chopped into smaller pieces)
Water (1 cup)
Now, you do need a steamer basket, but if you don't have one, it won't destroy your recipe, just put one on your wish list, because you will need it in several recipes.
Instructions:
Place the lid on the instant pot, and make sure it's on, then put the steam release valve on sealing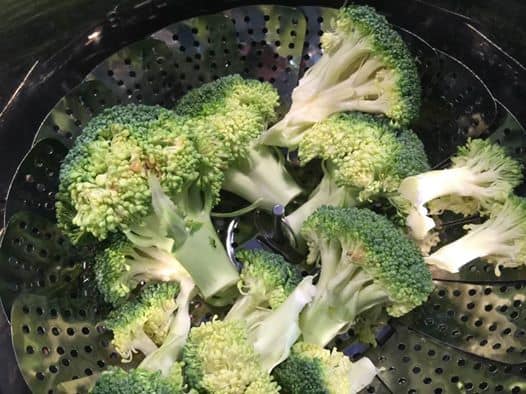 Now, hit the steam button, and using the subtraction symbol, press it until it says 0
That's it.
Now, once it starts beeping, that means it is done cooking
Change the release valve to-VENTING
Wait a few minutes (mine took 10)
When it's all done, (the metal bar will go completely down)
You are ready to open and Enjoy!
Broccoli has gained popularity in the past few years, now if you head to any produce market, you can find broccoli in a variety of ways, including broccoli rice for, the possibilities are endless. I have not made that as yet, but it is on my growing list of recipes, I want to try in the air fryer.
Let's talk about broccoli since many of us know very little about it.
Broccoli  is a cruciferous vegetable, meaning that it is in the same family as arugula, broccoli, cabbage, broccoli rabe, bok choy, kale, collard greens, and Brussels sprouts
The cruciferous family of vegetables has been more popular in recent years because scientists found that they hold cancer-fighting properties.
Broccoli has a lot of fiber, over 9 grams of fiber, but at the same time very low in calories.
Here are some hints on how to purchase broccoli:
Should be dense, the heavier the better.
Leaves on fresh broccoli are dark and green
Florets should be tight
No dark spots on the broccoli this shows that it is old, and should be avoided.
The broccoli's stem should be white with no dark patches
Don't Forget To Pin—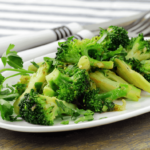 Instant Pot, Easy Steamed Broccoli
There is nothing like steamed broccoli, it is great for eating plain or for using in recipes.
Keywords: broccoli instant pot without steamer, instant pot broccoli without steamer basket, instant pot broccoli no steamer basket, instant pot steamed broccoli without steamer basket, how to cook broccoli in instant pot without steamer basket, steamed broccoli instant pot no steamer basket, instant pot broccoli no basket, how to cook frozen broccoli in instant pot
Ingredients
1

broccoli head

1

cup

water

1/2

teaspoon

salt

1/2

teaspoon

pepper
Instructions
Start, by washing the broccoli and then, cut it into equal-sized florets.

Pour the water into the Instant Pot bowl.

Place the steamer basket in the Instant Pot bowl. Spread the broccoli florets onto the steamer basket.

Press the manual high-pressure setting, and adjust the time to 0.

When the Instant Pot beeps, do a quick release.

Remove the steamer basket carefully as it is hot. Pour the broccoli into a bowl, and then season with salt and pepper.