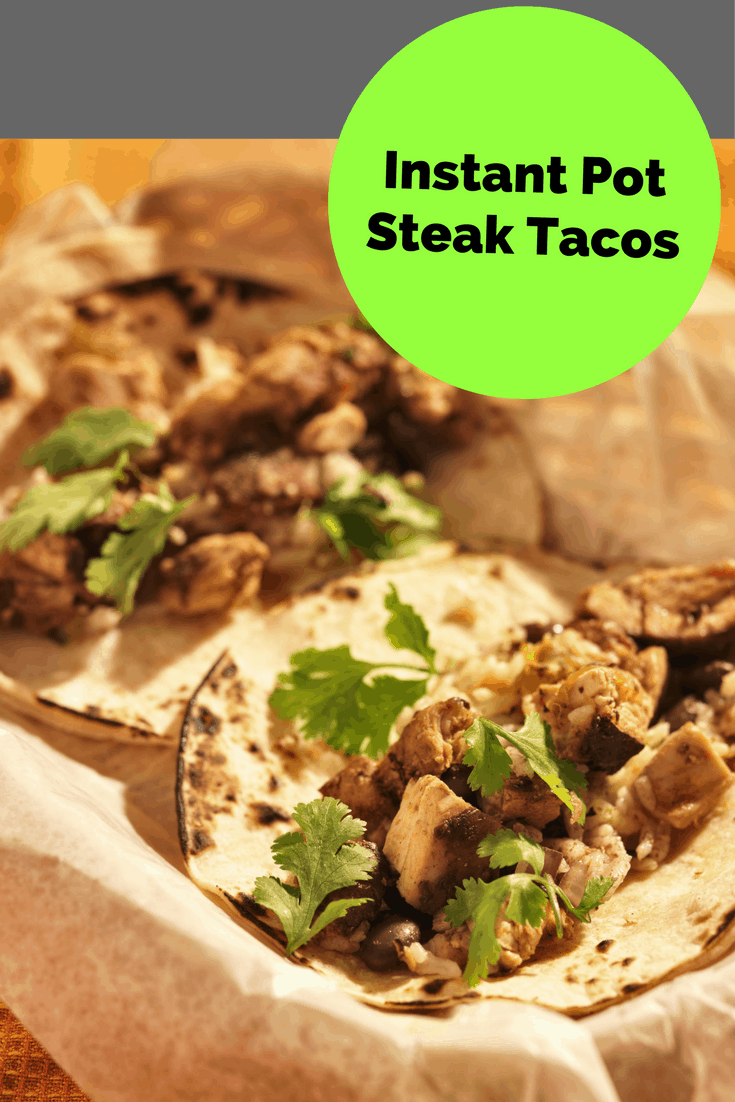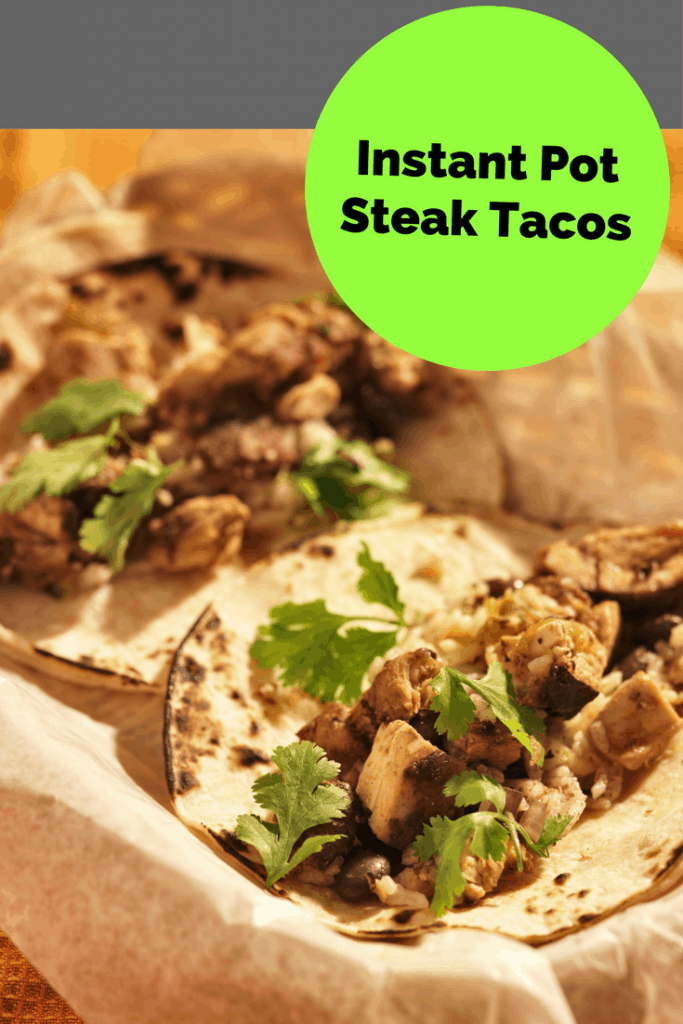 Note: Affiliate links are included in this post
This is the recipe for the people, that wanted an alternative to the chicken burritos I posted earlier.
If you aren't following me. I'm at Inspiring NH Kids. I usually do a recipe for the Instant Pot every day.  So, if you are looking for more recipes, make sure to check back.
I also started a new Facebook group, for everyone to share recipes and talk about their Instant Pot
Some of the most popular Instant Pot Recipes,
8 Items Every Instant Pot Owner Needs to Own
Chicken Fried Rice-Chinese Style
I use this Instant Pot, and I have this
Ingredients
16 ounces of steak, cut up into 1 inch pieces (I used sirloin)
2 tablespoons of olive oil
Optional:
Mexican cheese
corn/flour tortillas
red onions
chopped tomatoes
sour cream
salsa
guacamole
Instructions
Place the oil into the Instant Pot, then hit the saute button. Let the oil heat up, then add the steak. Brown the steak.
Meanwhile, place a tortilla on a piece of foil. When the steak is browned, place it on the tortilla, then add some cheese, red onions, salsa, guacamole, sour cream, top with a cilantro leaf.
Enjoy!
https://forktospoon.com/instant-pot-steak-tacos/