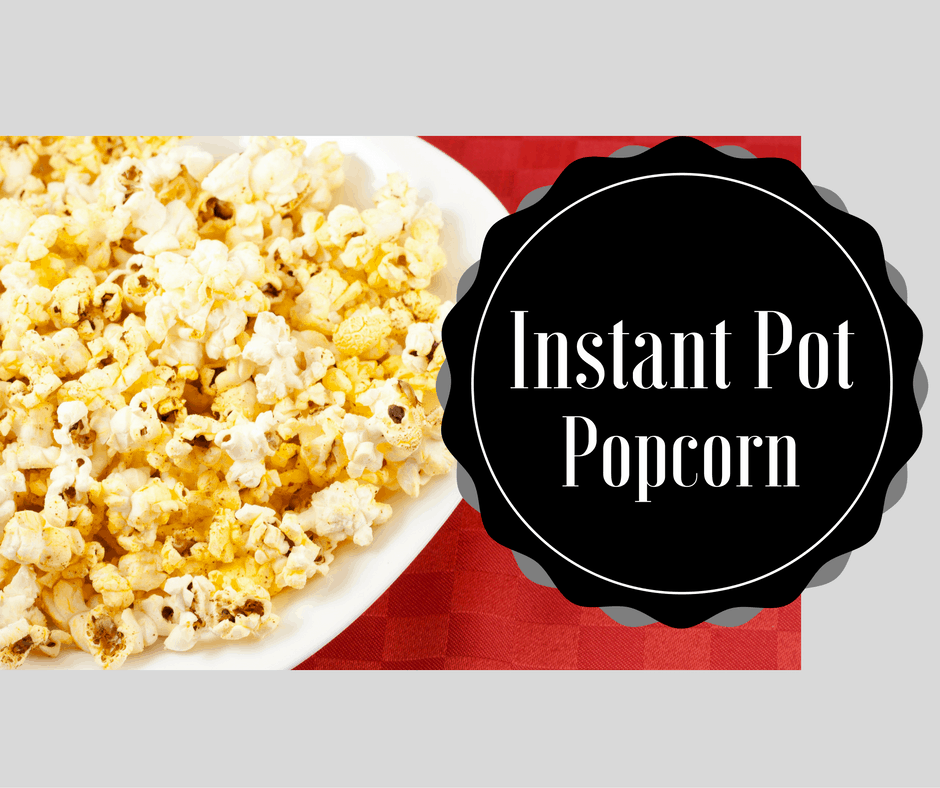 Note: Affiliate links are included in this post
Ok, I might of went too far, but my kids were watching the popcorn pop, which was entertaining in itself, so it made movie night, extra fun. So, I thought I would share:
Obviously, easy, so have some fun with this and add some toppings.
The key to this recipe is patience and adding this cover to keep the steam in because the steam is the reason that the corn pops.
THis is not easier than making it in the microwave. But's it's sort of fun!
Ingredients:
1/2 cup of popcorn kernels
3 tablespoon of any type of oil (coconut or vegetable)
2 tablespoons of butter
Instructions:
Turn the saute button and press adjust to more, which should bring it to the hot setting
When the HOT word shows up to add the butter and oil.  When the butter and oil start to
pop and melt, add the popcorn kernels.
Stir, and make sure that all of the kernels have some sort of coating, otherwise, they will not pop.
Add more butter and/or oil, as needed.
Add the lid, and in about 2 minutes the popcorn will begin to pop.
Turn off the Instant Pot, and let it finish popping.
When done add salt and other seasonings and
Enjoy!