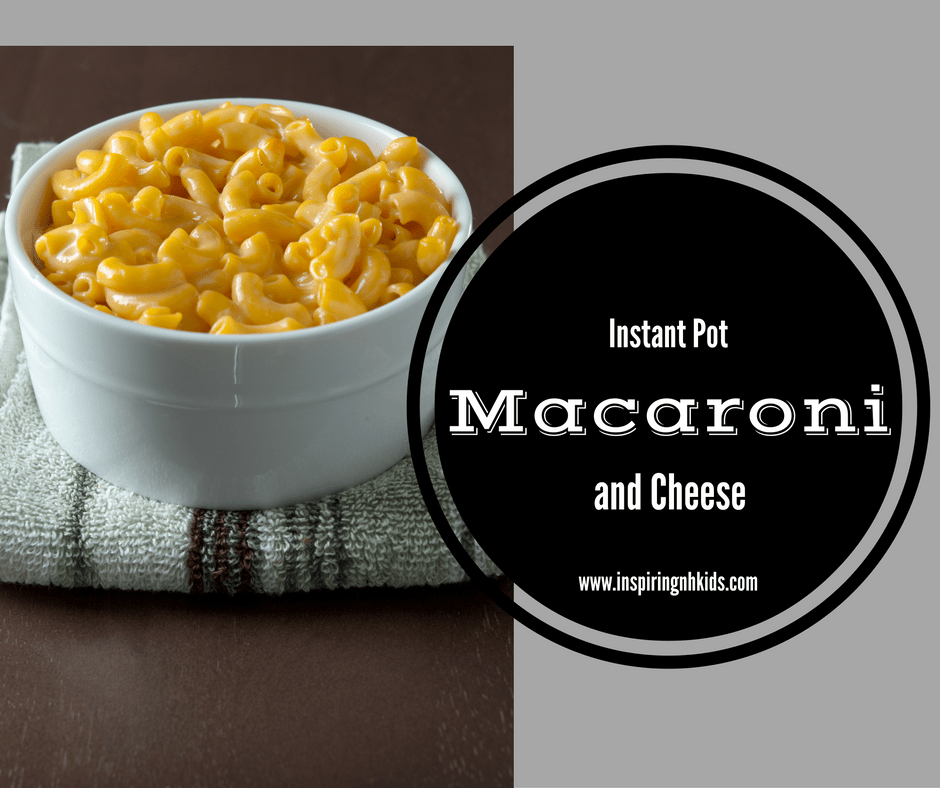 Note: Affiliate links are included in this post
I am not going to say that I am in love with this recipe, because I have been saying that a lost. But, now I'm just going to say that
both of my children, loved this recipe.
I loved being able to serve them one of their favorite meals, without adding the white cheese mixture, and if you are a
mom you know, exactly what I am talking about.
This is a better recipe for more than the elimation of the white package, it's nice to serve something with real ingredients,
Ingredients:
1 pound of elbow macaroni (or any macaroni type you would like)-I went with the classic
2 tablespoons of butter
4 cups of water
1 cup of half and half
1 lb of cheddar cheese, shredded
1 cup of monterary jack shredded cheese
Instructions:
Place the water and macaroni into the Instnat Pot Pan
Pressure cook it for 4 minutes on manual
When teh time goes off, do a natural release and then
Drain the pasta, add the
butter, half and half and cheeses
blend until the cheeses are melted and
Enjoy!