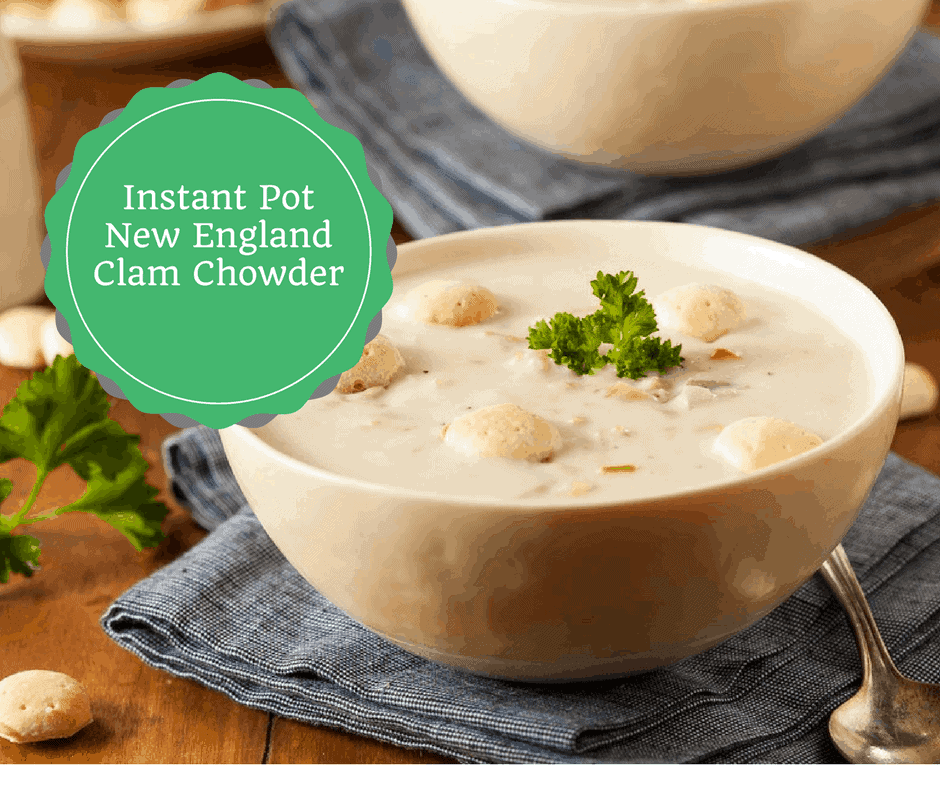 Note: Affiliate links are included in this post
With fall coming, I turned my attention tonight to soups. Now, I'm a Boston gal, and I have grown up with New England Clam Chowder, and this is my Instant Pot version of a classic one.
Here are some other great Instant Pot soup recipes, if you have been looking for some easy ones.
Instant Pot-Homemade Tomato Soup
If you like simple recipes, because I'm all about the simple recipes, follow us at:
Group, to learn how to use the Instant Pot
and if you want simple recipes
Tonight's pictures:
Instant Pot-New England Clam Chowder
Author:
www.inspiringnhkids.com
Cuisine:
American, Old New England
Amazing and easy way to make New England Clam Chowder
Ingredients
3 pieces of bacon
1 onion, peeled and diced
1 stalk of celery, peeled and diced
2 cups of clam juice
3-4 potatoes, peeled and cubed
1 pound of clam meat
1 cup of cream
2 cups of water
Spices: 1 bay leaf, 1 teaspoon of thyme, 1 teaspoon of salt and 1 teaspoon of pepper
Instructions
At the bacon to the Instant Pot, and press the saute button, cook, until done.
Then add the onion and celery and cook until they are both soft. (about 4 minutes)
Then add the clam juice, potatoes, and spices.
Mix well, then add in the water, and mix well.
Set the manual high pressure for 5 minutes, with the vent sealed.
Let it naturally release, and then add in the clams, saute for another 5 minutes, which will cook the clams. Mix in the cream and continue to saute, until the soup is hot.
Enjoy!