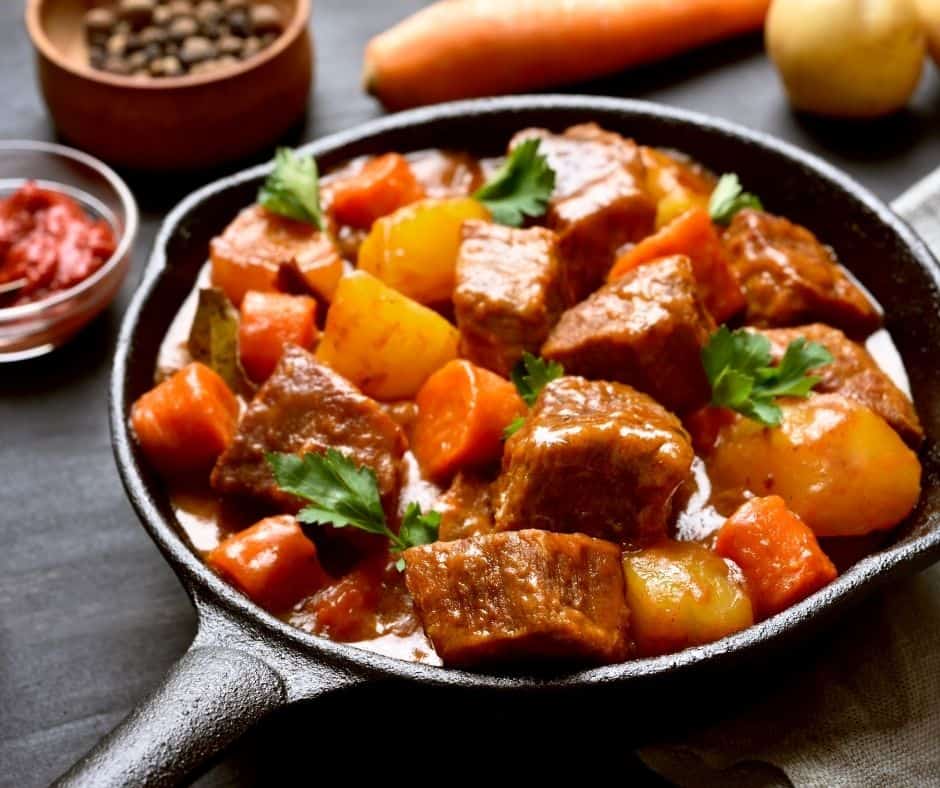 Best Ever Instant Pot Beef Stew –This is my ultimate comfort food. We are actually expecting a snowstorm in the next couple of days. So, I thought I really NEED to make this.
Since Christmas, when I received the Instant Pot, I have been playing around with it. I have made some other great soups so far, and this is one of my favorites. Made with chunks of beef and loaded with vegetables, it's a great and easy soup.
The Instant Pot is truly my favorite for making a great batch of soup. It's easy, and they all come out delicious. 
If you are looking for even more Instant Pot Soup Recipes, some of my favorites are INSTANT POT HOMEMADE TOMATO SOUP, INSTANT POT BROCCOLI AND CHEDDAR CHEESE SOUP, HOW TO MAKE VEGETABLE BROTH IN THE INSTANT POT, and INSTANT POT CHICKEN AND GNOCCHI SOUP (OLIVE GARDEN COPYCAT). 
Beef Stew
Beef Stew has been around since ancient times.  There are so many different types of stews, from beef to lamb to turtle stew.
All a Stew really means is that it is a bunch of ingredients that are cooked/boiled in a liquid broth, with vegetables and a protein (optional). They are often slow-cooked.
Stewing is a process in which tough meat becomes tender during the stewing process.  You can either thicken the soup up with cornstarch or flour or leave them as is. 
Ingredients In Best Ever Instant Pot Beef Stew
Chuck Beef
Salt
Black Pepper
Butter
Onions
Carrots
Thyme
Rosemary
All-Purpose Flour
Beef Broth
Diced Potatoes
How To Make The Best Ever Instant Pot Beef Stew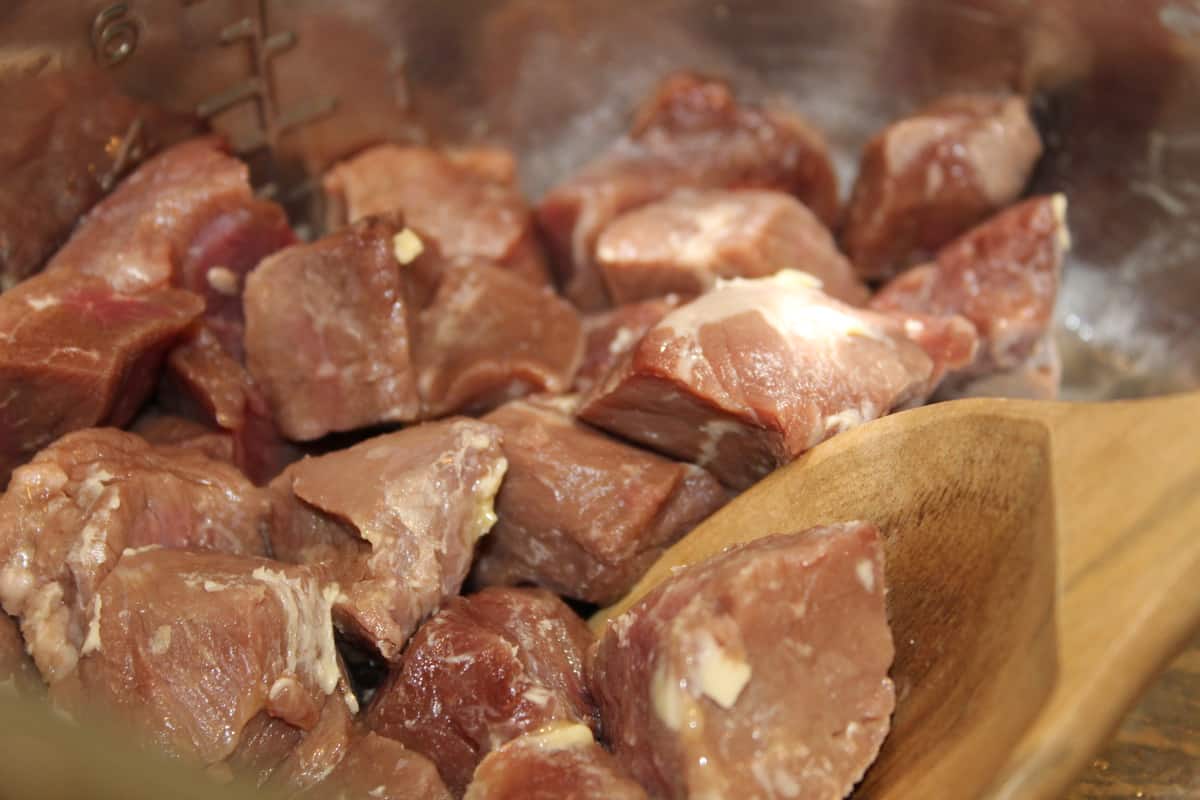 Start by browning the meat. This really adds to the flavor.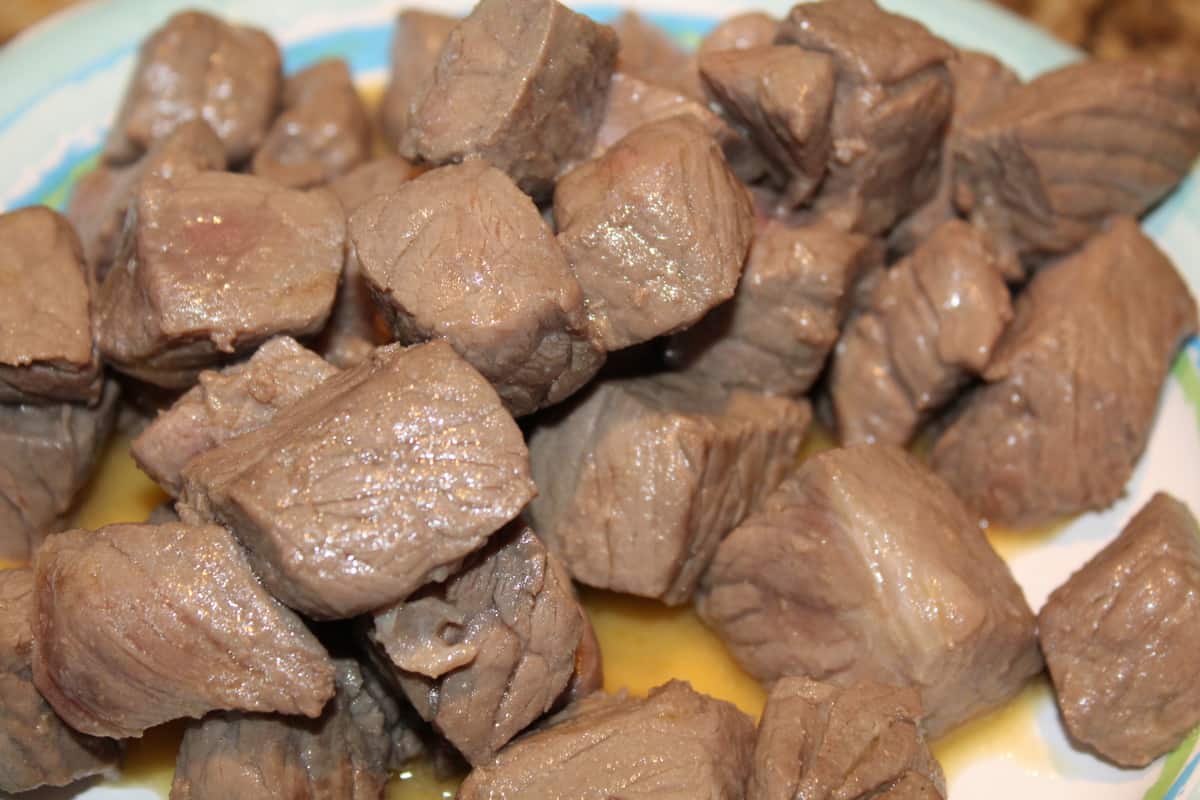 Then remove the meat from the pan, and place it on the side. (note: it's really delicious now)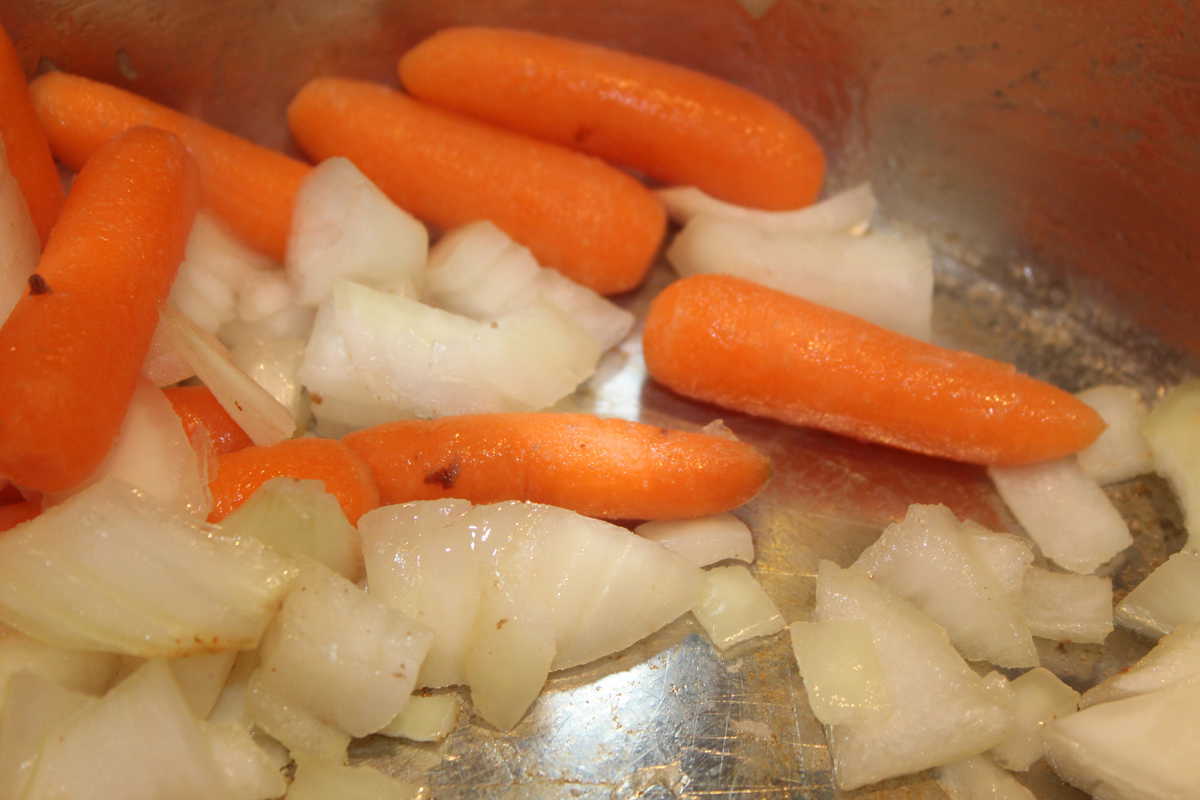 Saute' the carrots and onions.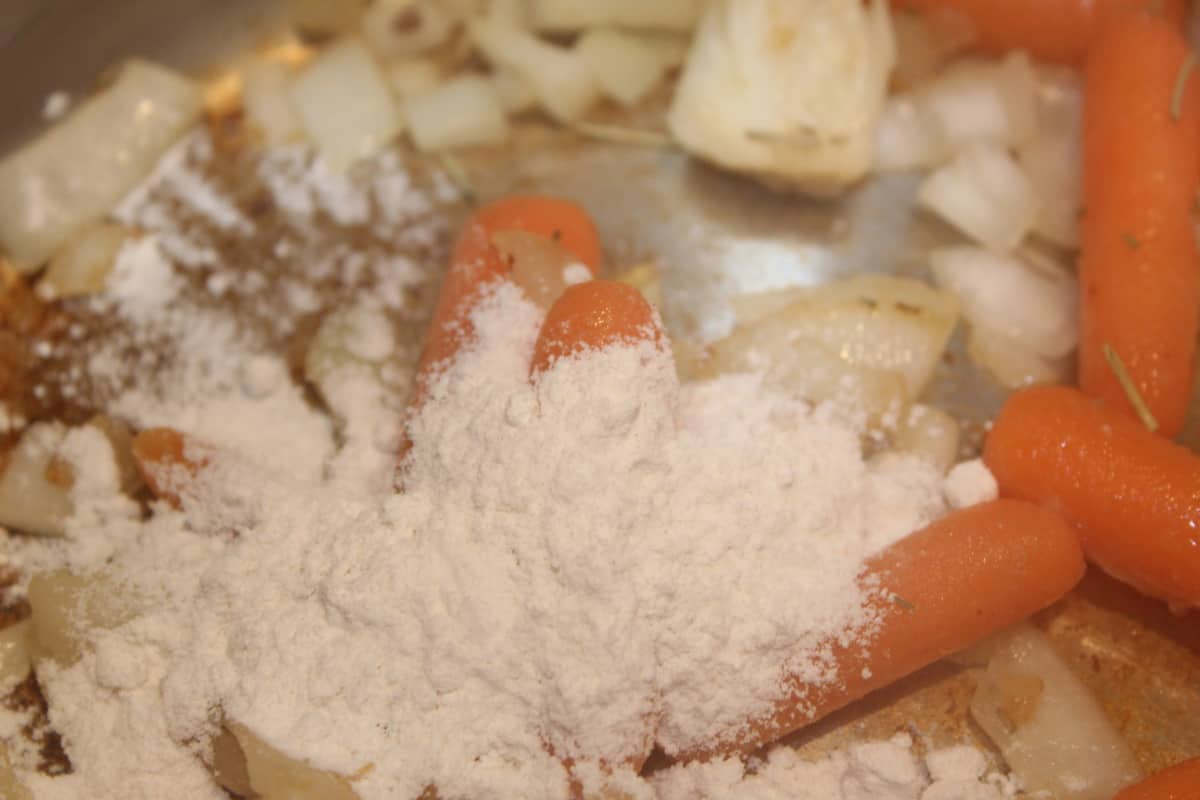 Then coat the vegetables with flour.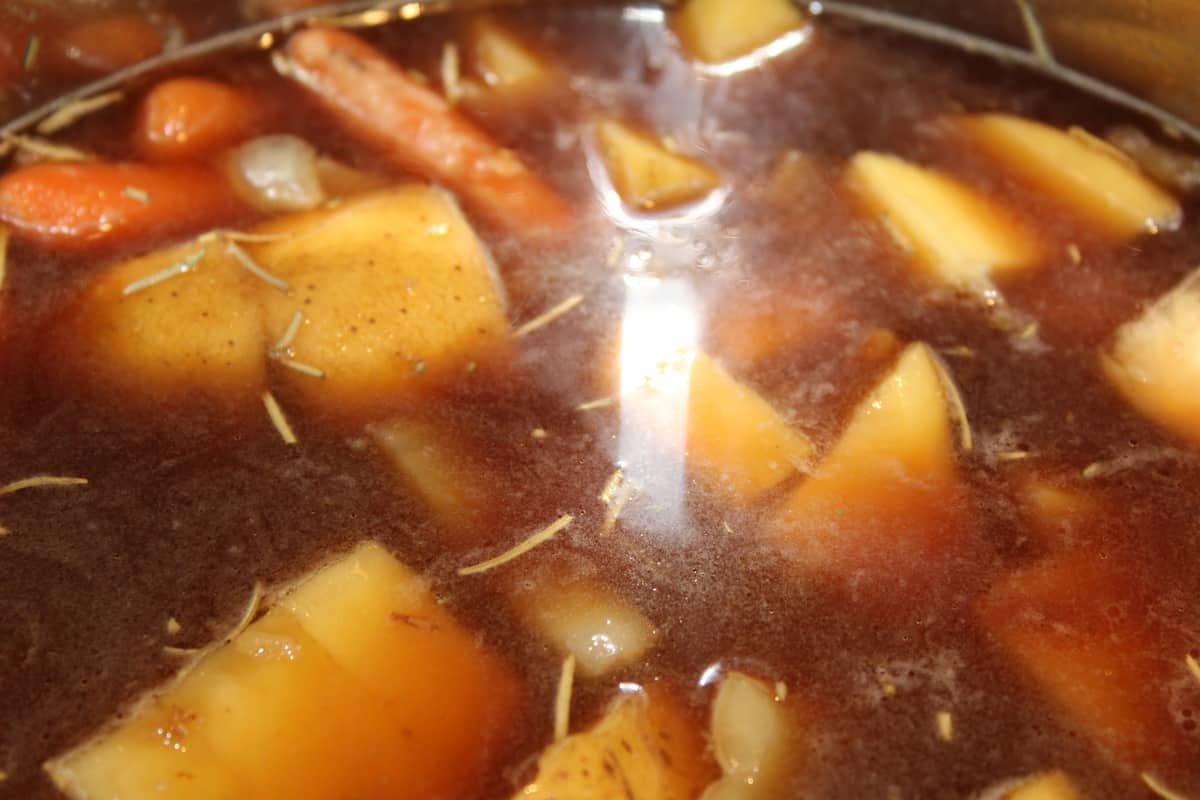 Add the spices, potatoes, broth, and mix well.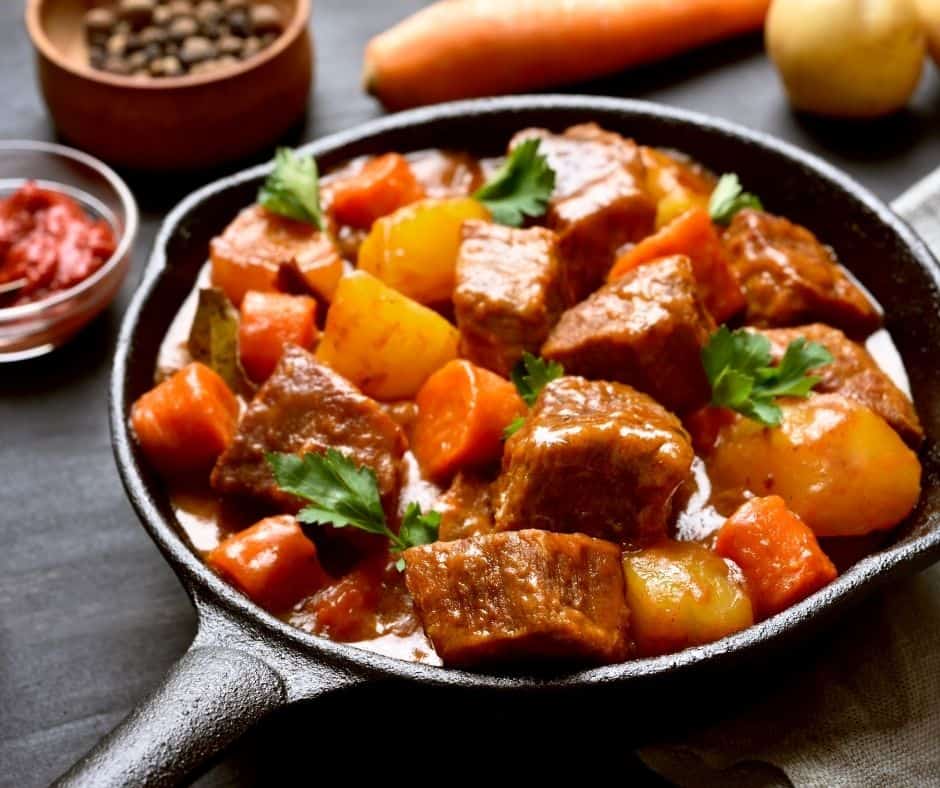 What Type of Meat Is Best For Beef Stew?
The most tender beef that is recommended for beef stew is chuck.  It's a great choice for beef stew since it's rather inexpensive meat. 
Since the chuck starts as tough meat, the relating in the meat starts to break down during the cooking process, causing your beef stew to be flavorful and delicious.
How To Store Instant Pot Beef Stew
If you have any leftover Beef Stew, let it cool to room temperature, and then place it into an airtight container. Place the container into the refrigerator, where it should last for about 2 to 3 days.
To Reheat Instant Pot Beef Stew: To heat the leftover Instant Pot Beef Stew, you can either place it into a saucepan or microwave the soup until warmed through.
How To Freeze 
This is a great make-ahead and freezer-friendly soup. To freeze, let it cool to room temperature, and then place into a freezer bag or a freezer-safe container.
To Use From Frozen: Take the frozen soup from the freezer, and place it into the refrigerator. It should thaw overnight.
What To Serve With Beef Stew
This is a great meal on its own since it has beef, potatoes, and vegetables. 
I usually serve it with a few Air Fryer Biscuits or a side of Instant Pot Mashed Potatoes. It also goes great with a huge Garden Salad.
How To Thicken Beef Stew
You can easily add a cornstarch slurry to the stew if you want a thicker beef stew. However, it's totally not necessary. 
To Thicken with a cornstarch slurry, which is equal parts cornstarch and water. Add 2 tablespoons of cornstarch and 2 tablespoons of water into a small bowl.
You never want to add them directly to the Instant Pot bowl; you want to mix them.
Mix the cornstarch and water well, and then our into the Instant Pot bowl, mix well.  Let it simmer for about a minute or two until fully dissolved. 
What Is The Meat/Stew Setting On The Instant Pot?
Depending on which Instant Pot model you own, you may or may not have a Meat/Stew setting. 
If you have one, you can certainly use it. According to Instant Pot, it is best used when you have large chunks of meat and want to keep them tender.
How Long To Cook Beef Stew in The Instant Pot
I have found that the perfect timing is 35 minutes and then a quick release. This will get your meat tender and your entire beef stew perfectly cooked.
Some Other Great & Easy Instant Pot Soup Recipes-
Print Pressure Cooker, Instant Pot, Classic Beef Stew
Prep Time:

10 minutes

Cook Time:

45 minutes

Total Time:

55 minutes
---
1

pound beef stew meat (chuck beef)

1 teaspoon

salt

1

teaspon pepper

2

tablespoons butter

1

onion (peeled and diced)

2

carrots (or just get baby carrots) (peeled and diced )

1 teaspoon

thyme

1 teaspoon

rosemary

2 tablespoons

flour

2 cups

beef broth

1/2

pound potatoes (diced)
---
Instructions
Start by seasoning the meat, with the salt and pepper
Then add the butter to your Instant Pot, and press the saute' button, and let the butter melt, then add the meat. Brown the meat, all the way around, when it's done browning, plate it. (To add back later)
Then add the carrots, onions, and seasonings to the Instant Pot. Saute' until the onion is softened, about 3-4 minutes, just remember to keep on mixing, so it doesn't stick.
Then mix in the flour, and coat the vegetables,
Then add the beef broth, and potatoes and add back the meat,
NOTE: THIS s important (YOU MUST scrape the bottom off the pan, otherwise you might get a BURN light, which means something is stuck at the bottom and it's reaching too high of a temperature)
Set the manual high pressure for 35 minutes. When the timer beeps, do a natural release.
Then when all of the pressure is released, take your lid off and then mix and ladle and serve.
---