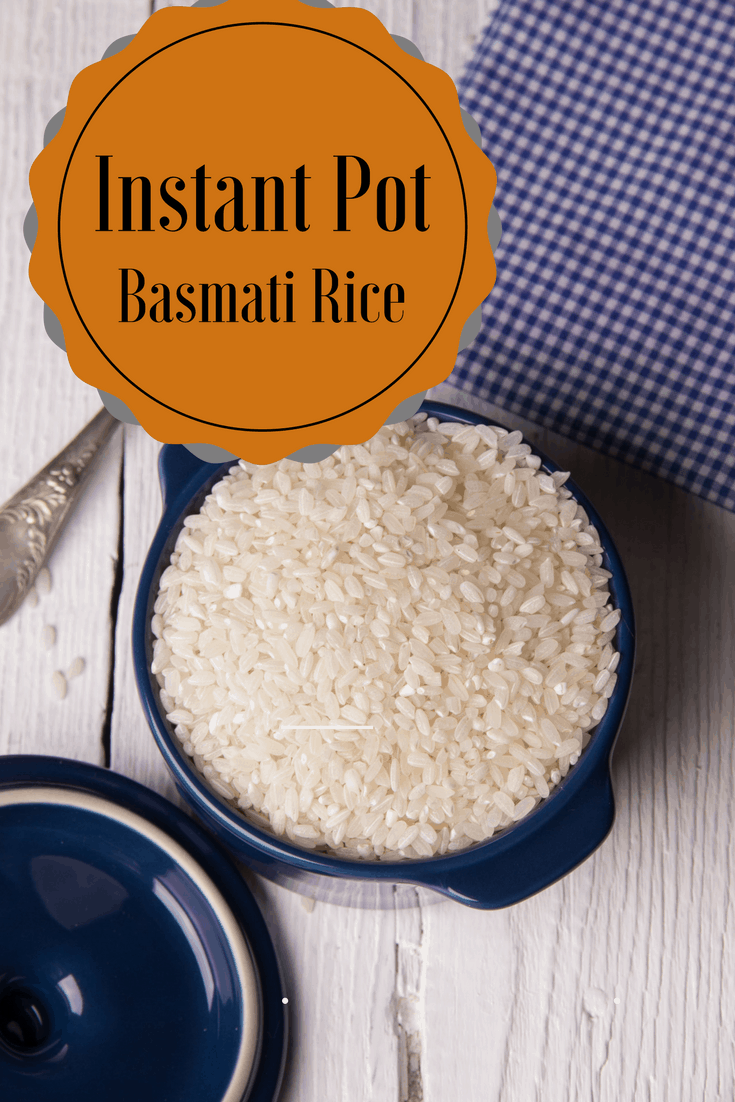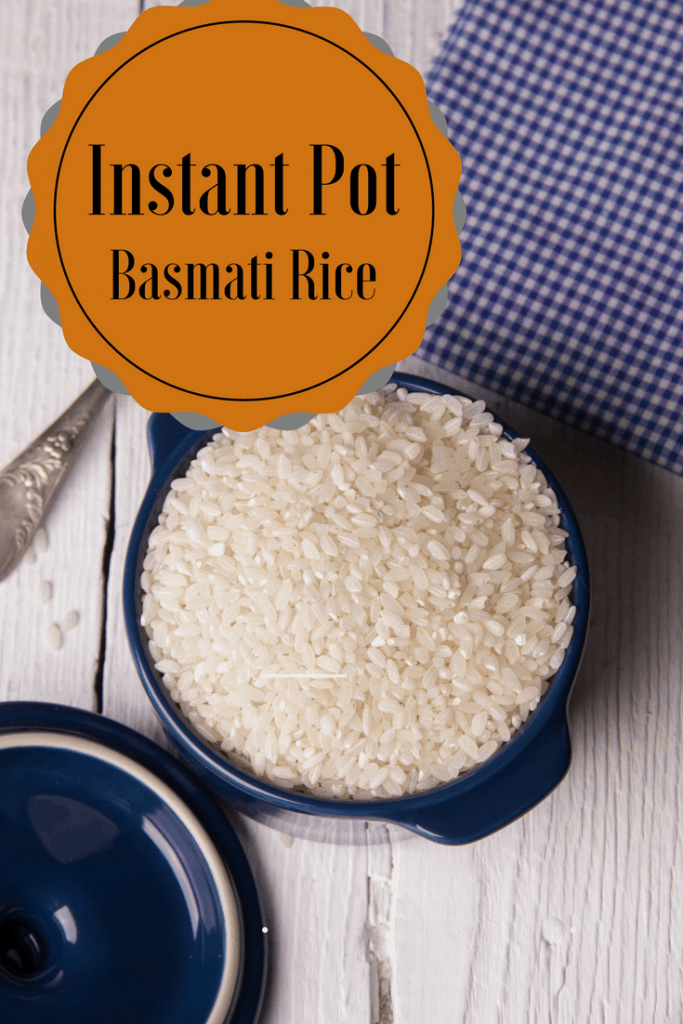 Note: Affiliate links are included in this post
This is one of my go-to recipes for Basmati Rice.
I usually make rice almost every day, since it's naturally gluten free, and since both of my kids like it.
And of course, it's easy.
I used to buy it at Trader Joe's in the freezer section, which is awesome, in case you were wondering.
But, this one is much cheaper.
If you would like to follow us along as we dive into the world of Instant Pot Cooking, follow us on Facebook or Pinterest
Don't Forget To Join Us at the Mom's Instant Pot Hangout
Also, last night was the first night, I used this, it was GREAT and it created storage, without additional dishes, I highly recommend it
Instant Pot-Lid
My Instant Pot
Ingredients
1 cup of Basmati Rice
1 1/2 cup of water
1 teaspoon of olive oil or butter (or ghee if you are vegetarian, or have dietary restrictions)
Instructions
Add the rice, water and oil to the Instant Pot.
Close and lock the lid for your Instant Pot.
Set 3 minutes at high pressure.
Let it naturally release, and then mix it and serve.
https://forktospoon.com/instant-pot-basmati-rice/