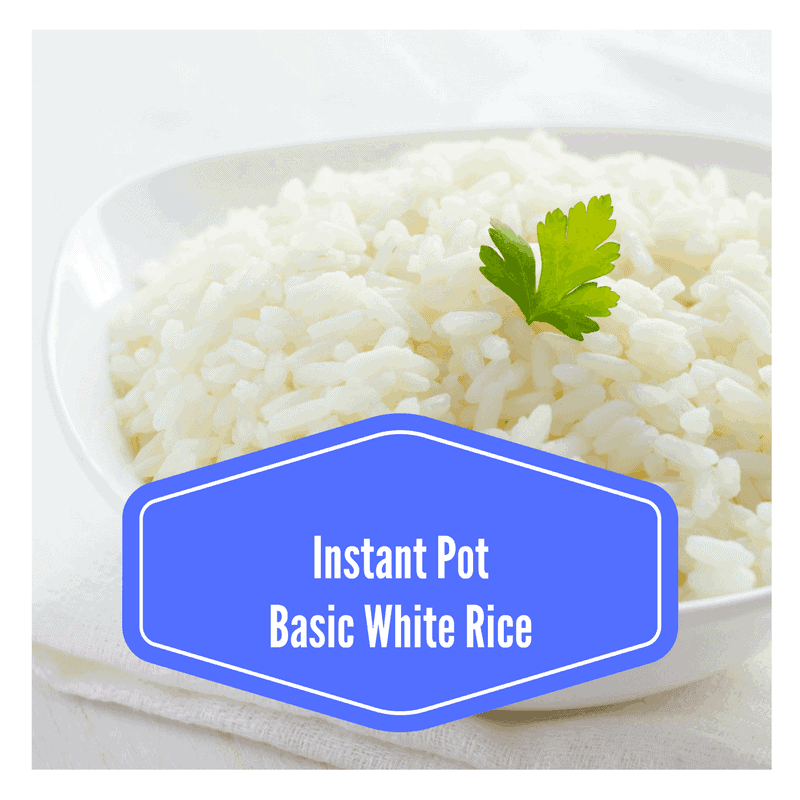 Note: Affiliate links are included in this post
I am one of the worst cooks for rice. I know you will say, that's impossible. But, I will tell you. If there is one thing in this world, I can not cook its rice. Which, is horrible for my son who has celiac. Because I always am serving him rice. At one point, he told me that it's all just gross, and I need to learn to cook it if, I'm going to be serving it to him every day. He was right. So, I was a bit hesitant to try it in the Instant Pot, because 1. It could explode everywhere 2. It would be all mushy or hard, and I would have to admit to him, that I would have to go back to buying the frozen rice at Trader Joes (which, we all love, but it's expensive)
But you know what. I have NEVER ever eaten a perfect rice than with the Instant Pot.
There is no limit of stuff that you can do with rice.  You can add anything you like to rice beans or spices are popular additions. Add some lemon zest or sauteed vegetables. If you prefer you can chill the rice to make a great salad, just add some oil/vinegar dressing.
If you are liking our recipes, don't forget to follow us for our new daily recipe on
Instant Pot-Basic White Rice
The ratio is 1 to 1, so you can adjust the amount of servings you want with that.
Ingredients
2 cups of white rice
2 cups of water or broth (vegetable or chicken).
1 tablespoon of butter or olive oil
1 teaspoon of salt
Optional: I keep my rice pretty simple, because that's the way my son likes it, but you can add a variety of spices: tumeric,
Instructions
Place your rice in the Instant Pot, then pour your water or broth over it.
Add the butter or oil over it. Then add the salt.
Mix well.
Put the lid on your IP.
Make sure it's on the sealed position.
Just press the Rice Button (mine automatically went to 12 minutes, if yours doesn't have 12 minutes, adjust time accordingly)
Let it naturally release for about 10 minutes.
Take the lid off and mix it again.
Plate and enjoy!
https://forktospoon.com/instant-pot-basic-white-rice/