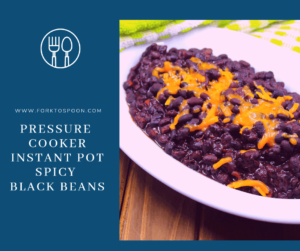 Beans were commonly not made in my house growing up. They required hours and hours or preparation and pasta was much easier to serve as a side. Now, with the pressure cooker, this time is cut dramatically. It now makes it possible to eat during the week.
Some of the health benefits of eating legumes:
Great sources of protein, sometimes kids just don't like eating meat, so these become a great alternative. Another reason that kids like eating them are they are easy to eat, if you don't add a sauce, the kids can eat them all day, just like they would cheerios or goldfish.
They are rich in fiber but low in calories. They are great for a dieter's diet.
Because they are rich in fiber, they help reduce cholesterol levels.
Help blog sugar levels, great for people with diabetes.
Items Used In Making This Recipe:
Strainer-The Great Invention of all time, this is not a regular strainer.
Print
---
Description
Simple side dish, done in minutes.
---
1 cup

of dried beans

1 teaspoon

of olive oil
---
Instructions
Lay out all of the dried beans on a plate, so you visually inspect them for any rocks or other stuff.
Then lay them in a colander, and rinse.
Put the beans in a bowl with water. The water should be cover the beans, they will roughly double in size. So, take that into consideration.
Let the beans sit at least 6 hours or ideally overnight.
Drain the beans and rinse them.
Place the beans in the Instant Pot, then cover them water. The water should be a little bit above the beans in the Instant Pot.
To prevent foaming, add 1 teaspoon of oil to the beans.
Add your cover and set the Bean/Chili setting for the time in your chart (see below)
Then let the beans naturally release.
Then just drain the beans.
---
Above is the time chart, that I have come up with. Note, these times are based on my altitude, different altitudes have different times. So, use these as an estimate only
Print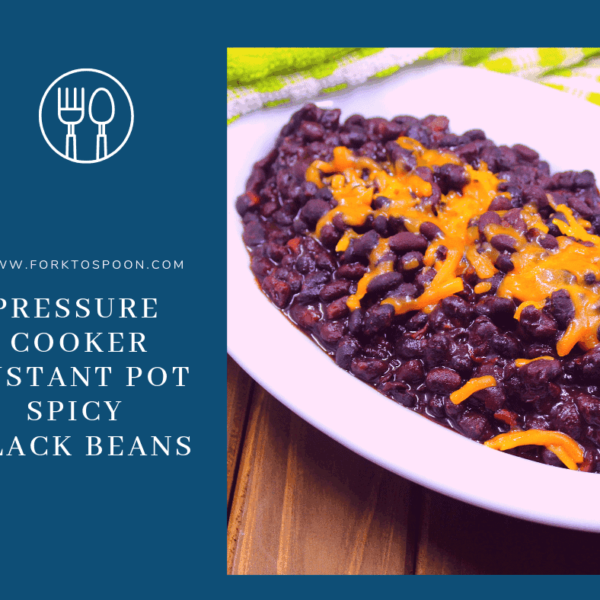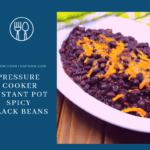 Pressure Cooker, Instant Pot, Spicy Black Beans
---
1

pound dried black beans

5 cups

beef stock

1

onion, diced

1/2 cup

diced bell pepper

2 tablespoons

cilantro

1 teaspoon

salt

1/2 teaspoon

black pepper
---
Instructions
Start by adding all of the ingredients to the Instant Pot.

Mix well.
Place your lid on the Instant Pot, and set your manual pressure for 50 minutes. Make sure it's on the sealing position.

When the time is up, let the pressure naturally release.
When all of the pressure has been released, open up the lid, and mix the beans together.

Plate, serve and enjoy!

---