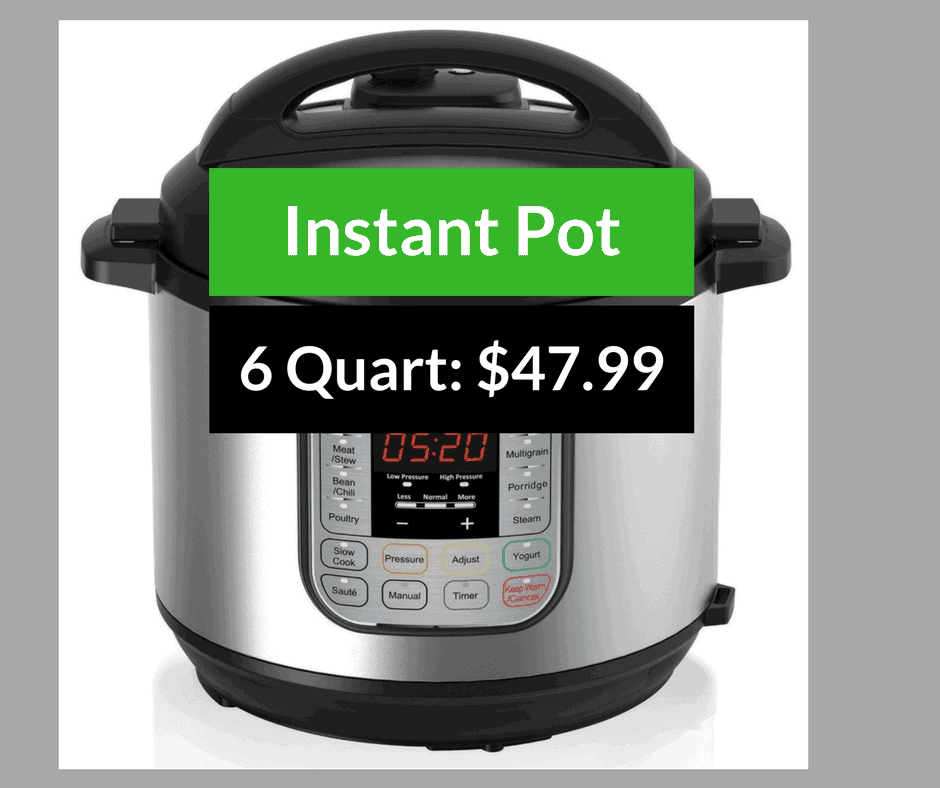 Note: Affiliate links are included in this post
Hurry on over to Kohl's.com where the Instant Pot Duo 7-in-1 Programmable Pressure Cooker 6-Quart is on sale for $99.99 (regularly $129.99) and/or the 8-Quart size is on sale for $129.99 (regularly $149.99).
Then use these coupons, to score a better deal:
Home10  $10 off any $50 home department purchase, good through October 22nd.
And an additional,  30% off your entire purchase for Kohl's Cardholders, when you enter promo code FALL30 at checkout AND score FREE shipping on every order with the code FREE4MVC at checkout – both codes valid through October 22nd.
If you are not a Kohl's Card member, you still get 20% off by using HURRY
Here is a recap, to keep it Simple and straightforward:
Instant Pot Duo 7-in-1 Programmable Pressure Cooker 6-Quart $99.99 (regularly $129.99)
Use the code HOME10 ($10 off $50 home purchase)
Use the code FALL30 (save 30%)
Use the code FREE4MVC to get free shipping
Final Cost $62.99 shipped!
But, that's still not your final price, you will receive $10 Kohl's Cash AND if you choose to pick up your order at Kohl's (the option is given during checkout), you will get another $5. off your order
Final True Cost: $47.99
Instant Pot Duo 7-in-1 Programmable Pressure Cooker 8-Quart $129.99 (regularly $149.99)
Use the code HOME10 ($10 off $50 home purchase)
Use the code FALL30 (save 30%)
Shipping is free on orders over $75
Final Cost $83.99 shipped!
But, that's still not your final price, you will receive $10 Kohl's Cash AND if you choose to pick up your order at Kohl's (the option is given during checkout), you will get another $5. off your order
Final True Cost: $68.99