More than 700,000 air fryers and air fryer ovens are being recalled due to a safety risk, announced by US Consumer Product Safety Commission.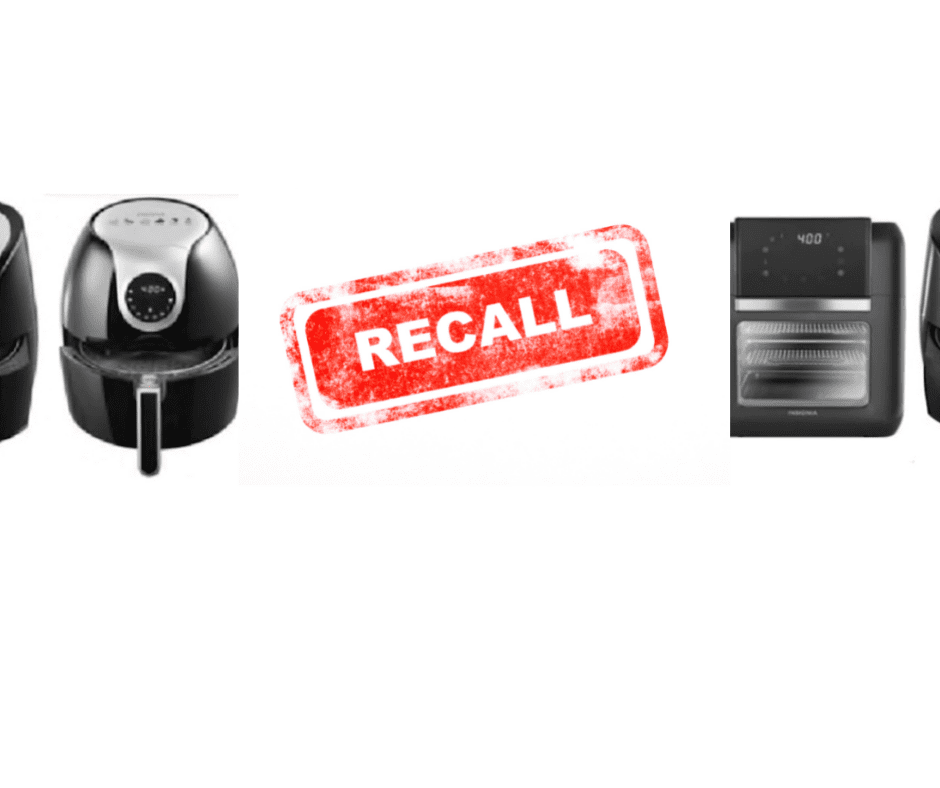 The notice posted by The USCPSC, or United States Consumer Product Safety Commission posted on 4/21/2022, has issued a recall.
The product is select Insignia Air Fryers and Air Fryer Ovens, which poses a hazard as the air fryers and air fryer ovens can overheat, posing fire and burn hazards.
The models that are being recalled are as below:
This recall involves the Insignia Digital Air Fryers, Insignia Analog Air Fryers, Insignia Digital Air Fryer Ovens, and model numbers NS-AF32DBK9 and NS-AF32MBK9, NS-AF50MBK9, NS-AF53DSS0, NS-AF53MSS0, NS-AF55DBK9, NS-AFO6DBK1 and NS-AFO6DSS1 sold by Best Buy.
These were previously sold at BestBuy, either the store or online. From November 2018 to February 22022.
You are asked to fill out the form at www.insigniaairfryerrecall.expertinquiry.com or call Best Buy at 800-566-7498. They will issue a shipping label (at no cost to you) for a return. You are asked not to return the air fryers to Best Buy Directly.
You will receive a credit for the Air Fryer if you have a receipt. Otherwise, you will be issued a $50 credit to Best Buy.
Remember to Follow These Simple Tips To Prevent Any Damage to Your Countertop, from an air fryer!
For more information about the Insignia Recalls call the Number listed above. They will direct you to a gift card.
Again Models For the Recall are:
NS-AF32DBK9
NS-AF32MBK9
NS-AF50MBK9
NS-AF53DSS0
NS-AF53MSS0
NS-AF55DBK9
NS-AFO6DBK1
NS-AFO6DSS1