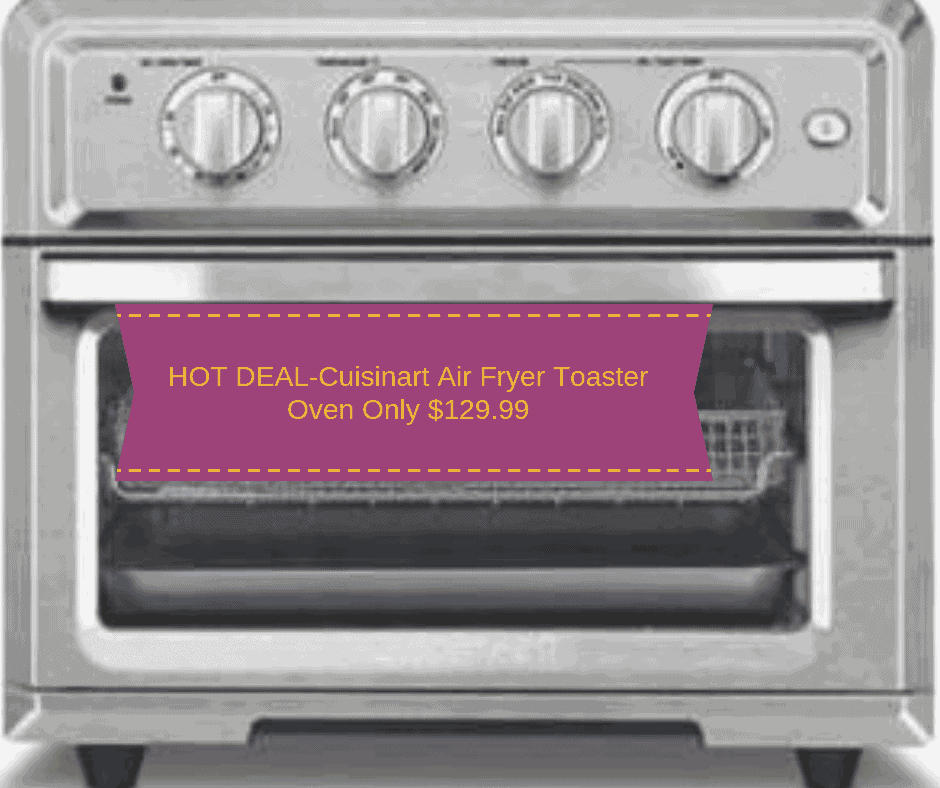 If you are in the market for an air fryer oven, hop over to Kohls and pick up this sweet deal, until November 6th.
At Kohls.com, you can find this amazing Cuisinart Air Fryer Toaster Oven on sale for $199.99 (regular price $249.99) This toaster oven has amazing reviews, and I love mine as well, it has replaced my microwave oven and toaster and oven. It can air fryer, bake, broil, warm, toast, convection bake and even broil!
Here is how you score this sweet deal:
Add your Cuisinart Air Fryer Toaster to your cart, $199.99
Use Promo Code GOSAVE20 (20% off purchase)
Final Cost only $159.99 and you will earn $30 in Kohl's Cash
I also was prompted to earn another $5.00 in Kohl's cash, when I changed my delivery to pick up in my local Kohl's store.