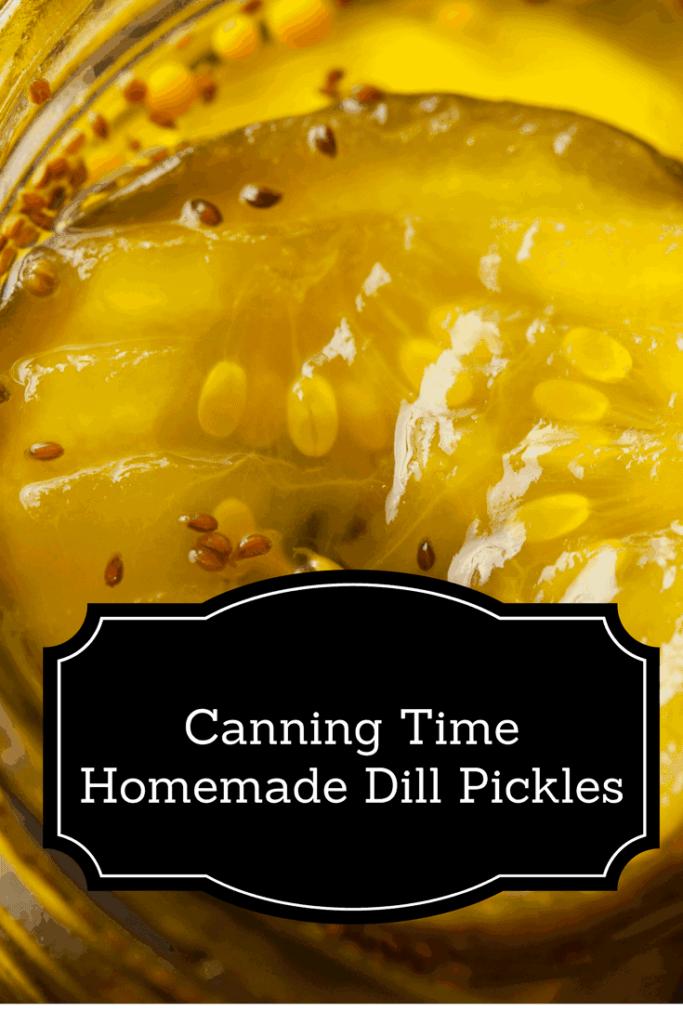 Note: Affiliate links are included in this post
Summer has been kicked off at our house, and one of the first things I do each summer is to make homemade pickles.   This supply usually lasts us until Labor Day, when I make a fresh batch for our end of year summer pool party.
Making pickles is really easy and only requires a few ingredients. One of the best things about them, is they are dye free, which is great, although they will not have the yellowish color.
This recipe will yield approximately 8 to 10 quarts.


First, you need to gather your ingredients, jars, lids, Boiling-Water canning pot, and any other canning tools that you may need.

To prepare your jars: 
Wash your jars and rings in HOT soapy water. This year, I put them in the dishwasher and let them steam dry.   Then dry them and set them off to the side.  Put your lids in a small sauce pan and slowly bring them to a gentle boil.  Let them continually boil gently until you are ready to use them. 

Gathering ingredients: 
3 quarts of Water
1 quart of Vinegar
3 teaspoons of Alum
3/4 cup pickling/canning salt
Fresh Dill
Fresh Garlic (please use fresh garlic, it makes a real difference in the taste at the end of the process)
Preparing jars for pickling:
Peel your cloves of garlic.  Place 3 heads of fresh Dill into the bottom of jars.  Then place one large clove or 2 small-medium cloves of garlic in bottom of the jar.  Next, fill your jars with your cucumbers.  Make sure to pack your jars tight with your cucumbers.  Add one medium clove of garlic to the top of the cucumbers.  Then put two more heads of fresh dill on the top.
Making your brine:
Take your 3 quarts of water, 1 quart of vinegar, 3 teaspoons alum and 3/4 cup pickling/canning salt and combine them into a 6 qt or larger pot.  Bring this mixture to a boil.  While this is coming to a boil you can start preparing your other ingredients into the jars.
Canning Method:
Now your are ready to add the boiling hot brine to your jars.  Fill with brine until cucumbers and dill are covered.  
Make sure you leave about 1/2 inch head space.
Take a clean dry towel and wipe off rims of jars.  Make sure they are wiped clean and dry.  Then take your lids that have been boiling gently and place carefully on jars and screw on rings as tight as you can make them.  Place jars in boiling-water canning pot and put a lid on the pot.  Process pickles for 10 minutes  Carefully remove hot jars and place on a clean dry towel. Wipe off lids of jars with another clean dry towel, then leave sit on the counter for 24 hours.  This gives them time to seal and cool.