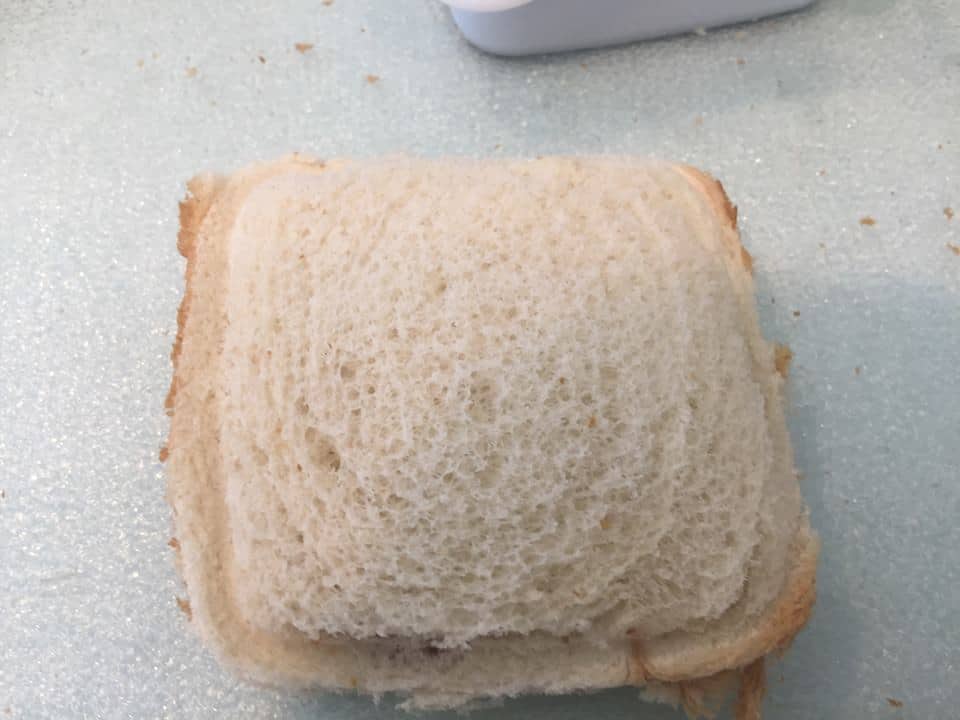 Note, this post may contain affiliate links
It's almost that time, back to school. Parents are already dreading the lunches, so I have come up this week, with 5 no fail frozen lunches. You can make them in one batch for the month, or as I do I make one batch everyday, for a week.
Let's get to it. Mornings are horrible, hectic and getting the kids to the bus often seems like an impossible task.  My son Ethan loves Smuckers Uncrustables, however he has a gluten intolerence, so while his brother can grab a package from the freezer aisle, Ethan can not. So, this year, I thought I would try to make my own, so he would have his own.
This year, I pledged to be more organized, with my son's lunches.
So, this week, if you come back each day, you will find a new and easy school lunch. This week, I will be focusing (as I said above) on things you can freeze.
Follow us on Facebook or Pinterest, and don't forget to sign up for our weekly newsletter (Please, make sure you confirm your email address, otherwise you will get no emails)
[activecampaign form=1025]
Today's is Gluten Free–DIY Peanut Butter and Jelly Uncrustables
Gluten Free Uncrustables Peanut Butter and Jelly (Freezer Lunches)
Ingredients
Sandwich Bread ( I used Free Bread, but any type of Gluten Free Bread would work)
Jelly
Peanut Butter
Saran Wrap
Ziploc Bags
Instructions
Lay out your bread on a cutting board, I did them in 3's because that is what my cutting board could handle.
Spread out peanut butter in the CENTER of the bread. Going on each side will actually help the jelly freeze. You do not need to go to the edge, since you will be decrusting them.
Spread the jelly over the peanut butter
Then put the sandwich top and bottom together
Using the sandwich decruster, you need to really push down, I used a rolling pin over it, to really make sure that it sealed.
Wrap each sandwich in saran wrap
Throw all your sandwiches in a ziploc bag, ready for the lunchboxes.
You need to let each sandwich have about 30 minutes to defrost.
Note: They can be substitute for other types of butter, I have frozen Almond Butter and WOW butter.
Enjoy!!
https://forktospoon.com/gluten-free-uncrustables-peanut-butter-and-jelly-freezer-lunches/