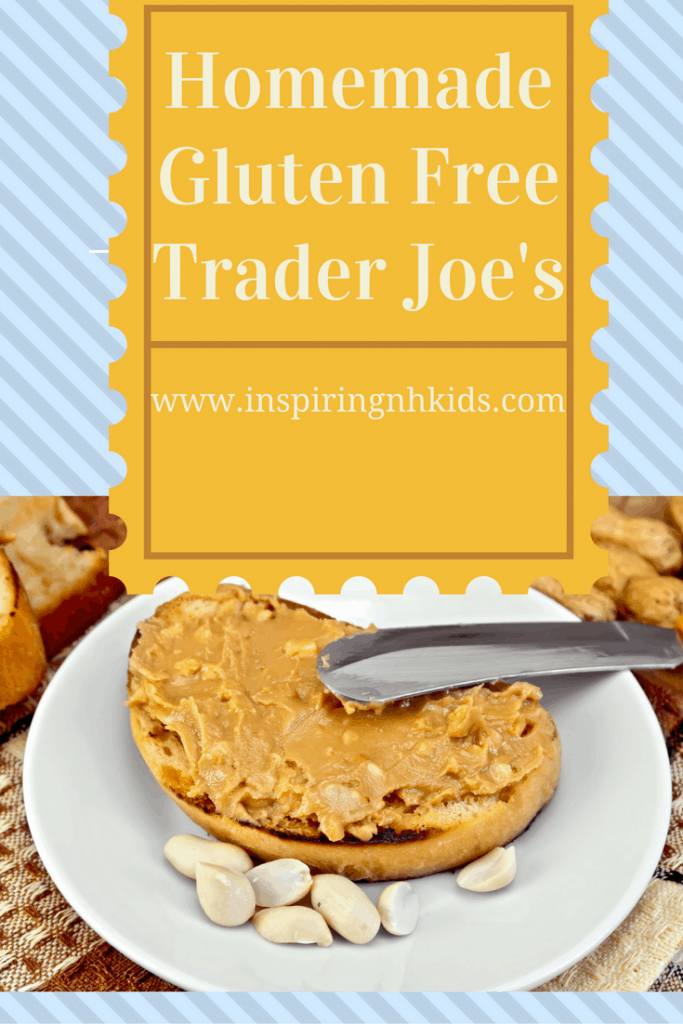 Note: Affiliate links may be included in this post
My kids love this stuff, and to be honest with you, so do I. So, when I was looking at what I could make with cookie butter, I started by thinking about how I could create my own cookie butter.
It's not that hard actually, you just need a few key ingredients, most of them you will already have on hand.
My son's favorite thing to do with cookie butter is to eat them with apples. I mean seriously what is better than apples drizzled with cookie butter. My husband loves to spread it on toast, I"m not sure about that one, but whatever you do with cookie butter.
Here is a recipe for:
Homemade Trader Joe's Cookie Butter
Gluten Free-Trader Joe's Cookie Butter
Ingredients
2 cups of Gluten Free-Ginger Cookies
2 tablespoons of brown sugar
1 teaspoon of vanilla
1/3 cup of milk
2 tablespoons of canola oil
1 teaspoon of salt
1 teaspoon of cinnamon
Instructions
Smash the cookies in a ziploc bag (making sure that it's sealed)
Then add all of the ingredients to a food processor mixer and blend until everything is combined.
Store in a refrigerated container, until using.
Enjoy!
https://forktospoon.com/gluten-free-trader-joes-cookie-butter/