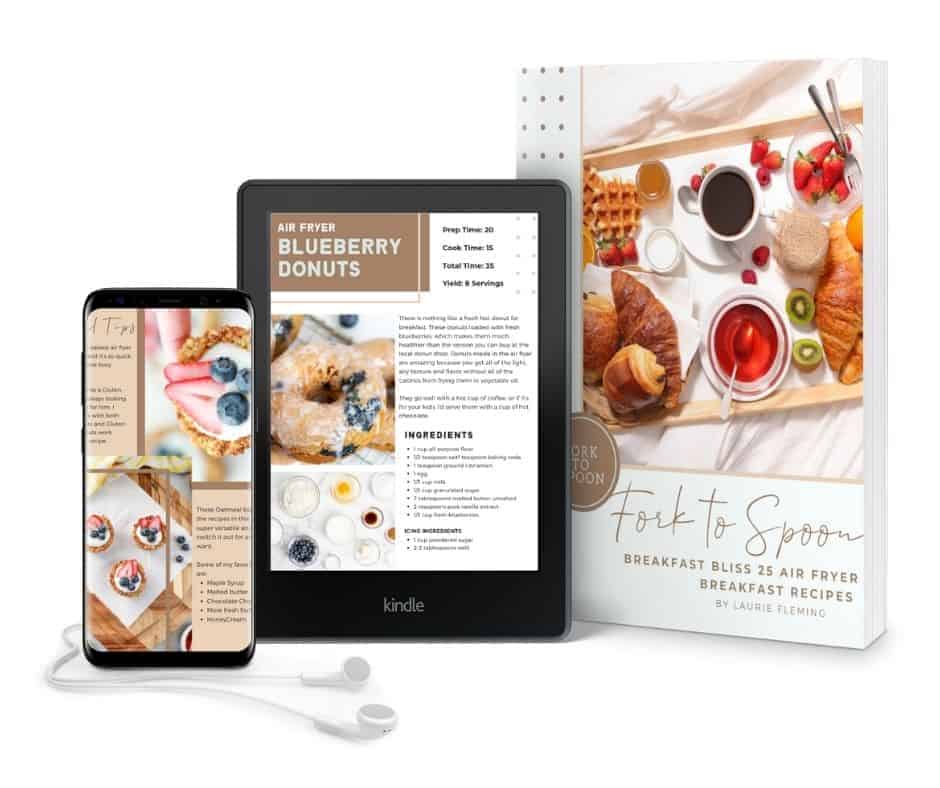 I hope you're loving being a part of the Fork to Spoon community as much as I am loving having you here!
You know that I'm a woman on a mission to make life easier by creating easy to make, easy to eat recipes using the Instant Pot and Air Fryer.
Whether you joined Fork to Spoon in the early days, or are new to the crew, you know I have a special place in my heart for my community!
And that's why I'm so excited to share this big news with you!!
We are releasing our first Fork to Spoon Breakfast Ebook!
Are you ready to fast track your way to Instant pot and Air fryer excellence?
I hope you said yes,
because my team and I have been working hard to create something that I know you'll love.
Breakfast Bliss is a collection of my FAVORITE Air fryer breakfast recipes.

25 easy to follow, easy to eat recipes delivered right to your inbox..Instantly!
Just click here to get my new book delivered to you!