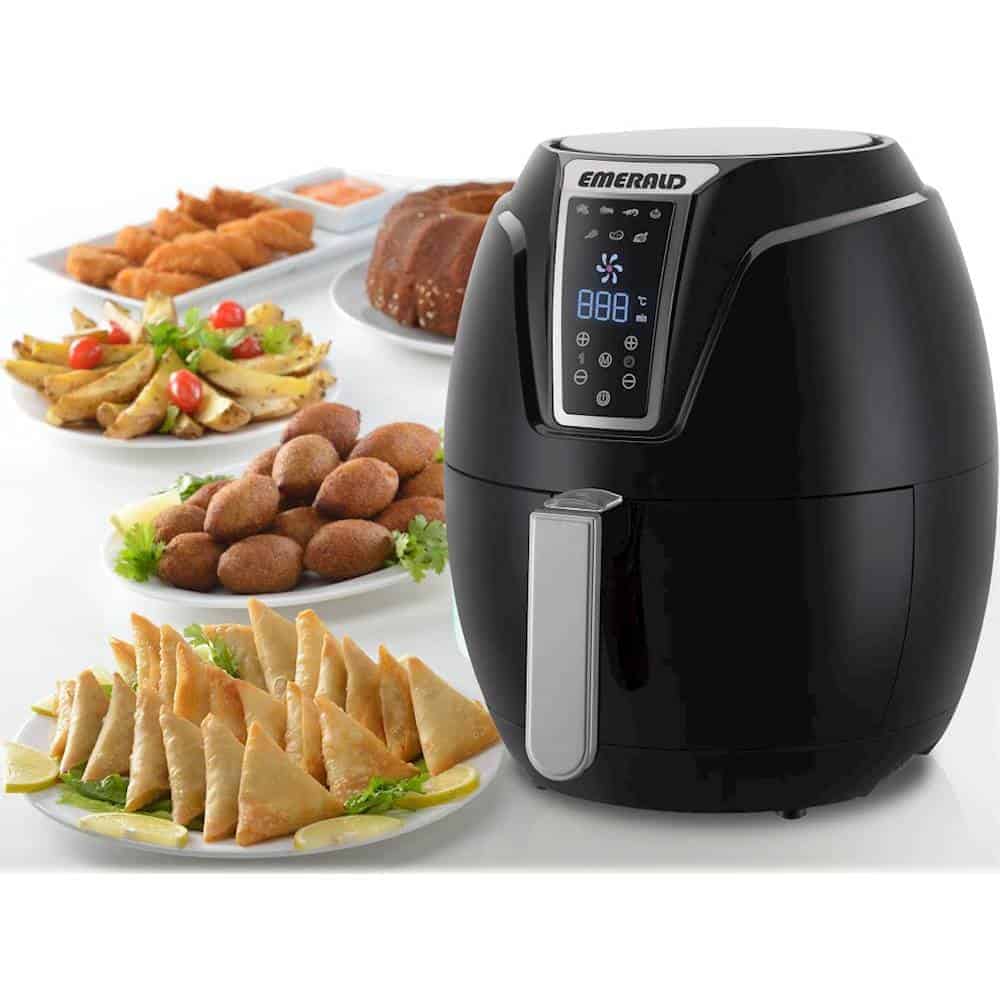 Head over to Best Buy Today and pick up the Deal of the Day, Emerald Digital Air Fryer Only $34.99 on BestBuy.com (Regularly $100).
If you are looking for a second air fryer this one is amazing, and while not use the price tag is so worth it $34.99, a $65 price drop.
Some Details on the model:

Make your favorite food a healthy indulgence with this Emerald air fryer. It lets you fry, roast, bake or grill without the use of oils or fat, and the digital touch display with built-in timer makes programming effortless. This Emerald air fryer has a fully removable basket for hassle-free serving when food is done.

Emerald air fryer
Provides an easy and healthy way of preparing your favorite ingredients. By using rapid hot air circulation, it helps you cook numerous dishes and tasty delicacies.
Designed for healthy food
This air fryer is designed to heat up foods with little to no oil at all.
3.2-liter oil capacity
Allows you to prepare meals for your family and friends.
Nonstick coating allows easy food release
You can serve dishes and clean up without hassle.
Digital controls with display
Select from one of the seven preset programs, and start cooking with the press of a button. Adjustable temperature control from 180°F to 400°F.
Built-in 60-minute timer
Turns off the fryer, once it counts down to zero.
Removable basket and pan
Offer easy cleanup.
Learn to make a variety of dishes
Various delicious recipes are included.