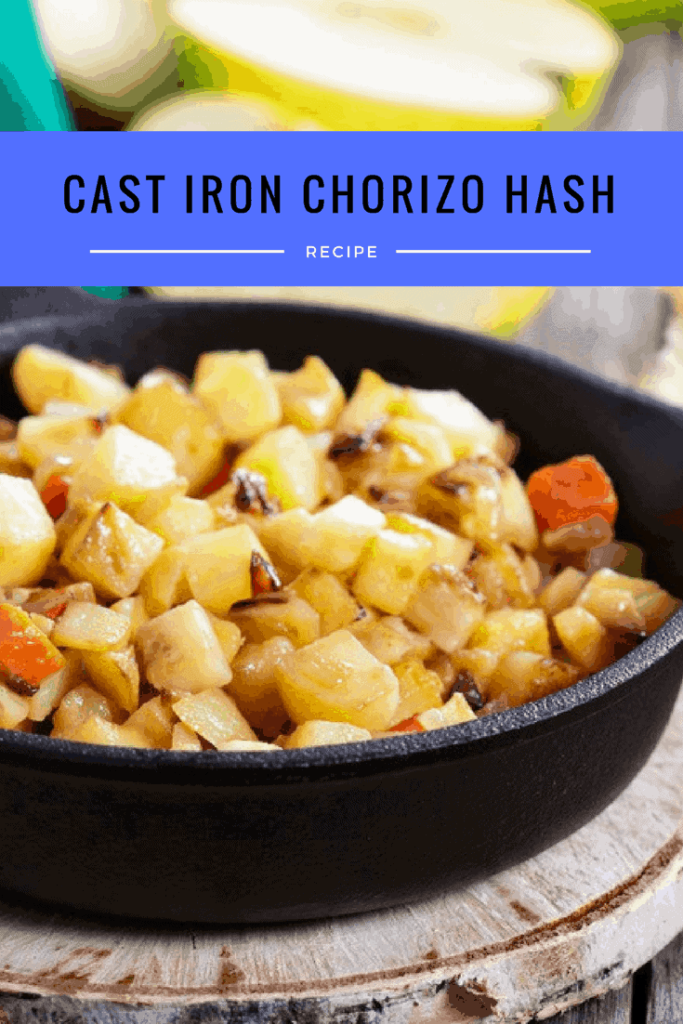 Note: This post contains affiliate links
If you aren't following me. I'm at Inspiring NH Kids. I usually do a recipe in my cast iron skillet almost every day. I can't remember a day when I didn't use it. I didn't use to blog about them, but I've started, so I can share them with you all, and you can just print the recipe. Rather than me trying to type up the recipe on facebook.
Today, I bring you: Cast Iron Chorizo Hash (it's one of my kid's favorite recipes) and you can switch out the meat, to anything you have on hand. It is great for leftover meats.
So, enjoy!
Easy Cast Iron Chorizo Hash
Ingredients
2 potatoes, cut into cubes
1 teaspoon of salt (more if you like salt)
8 ounces of chorizo sausage (you could try Italian sausage)
1 onion, peeled and diced
1/2 cup of red or green bell pepper
Instructions
For the potatoes, diced them up and then place them into a large saucepan and boil, for about 10 minutes. Then drain.
In your cast iron skillet, remove the casings from the sausage and break up the meat, for about 5 minutes. Then add the onions and peppers and cook for another 5 minutes. Once, the sausage is cooked and the onions and peppers are soft, and the potatoes are done with the 10 minutes of boiling, drain the potatoes and add the the cast iron skillet.
Then mix everything together and cook for another 10 minutes. Until the potatoes are soft. It will continue to look more and more like hash as you cook.
Season with additional salt and pepper, per your own tastes.
Enjoy!
https://forktospoon.com/easy-cast-iron-chorizo-hash/