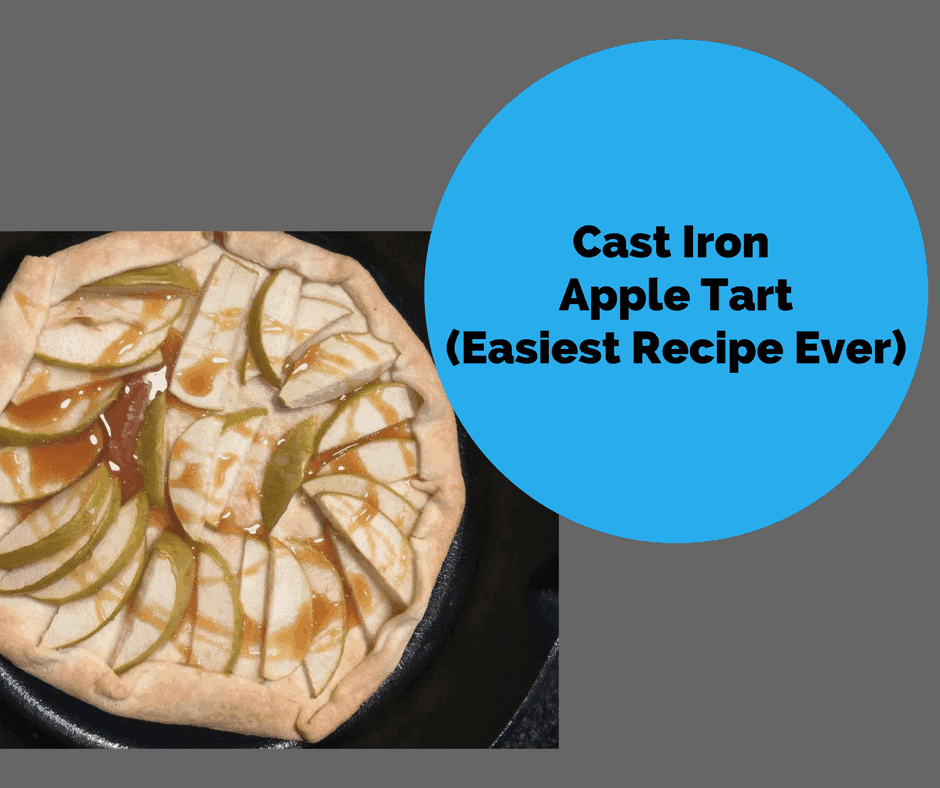 Note: Affiliate links are included in this post
This might be on of my secret recipes, it's no longer a secret, but it's easy, and it's DELICIOUS.
It's pretty enough to be brought to a party but easy enough to do 10 minutes, before the party.
And, It's always a crowd pleaser, because who doesn't like apples, pastry crust, and caramel sauce?
I hope you and yours enjoy it!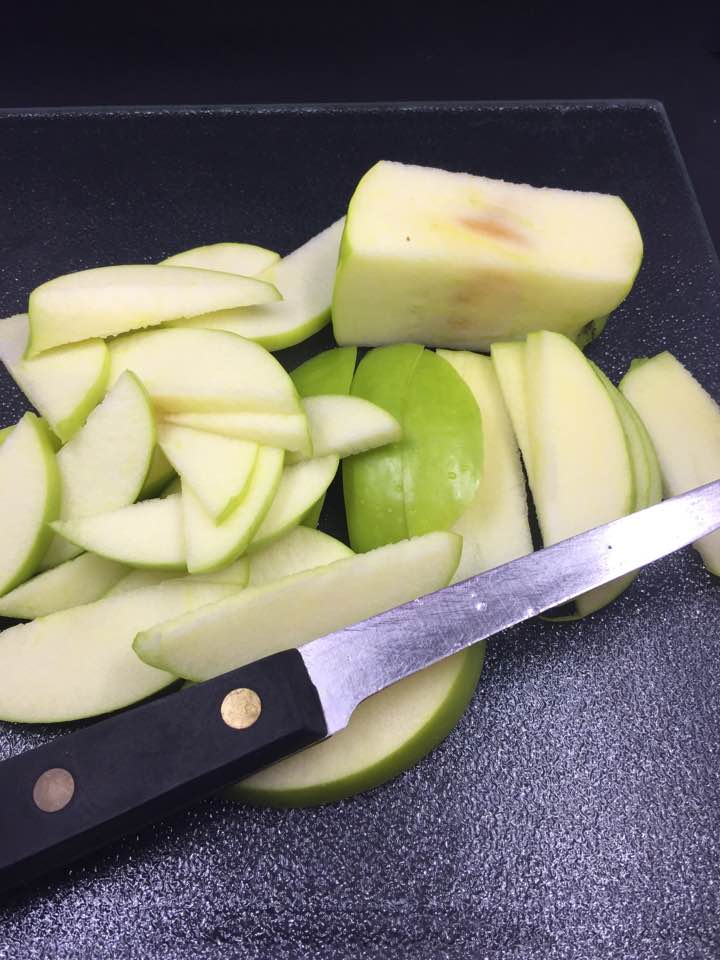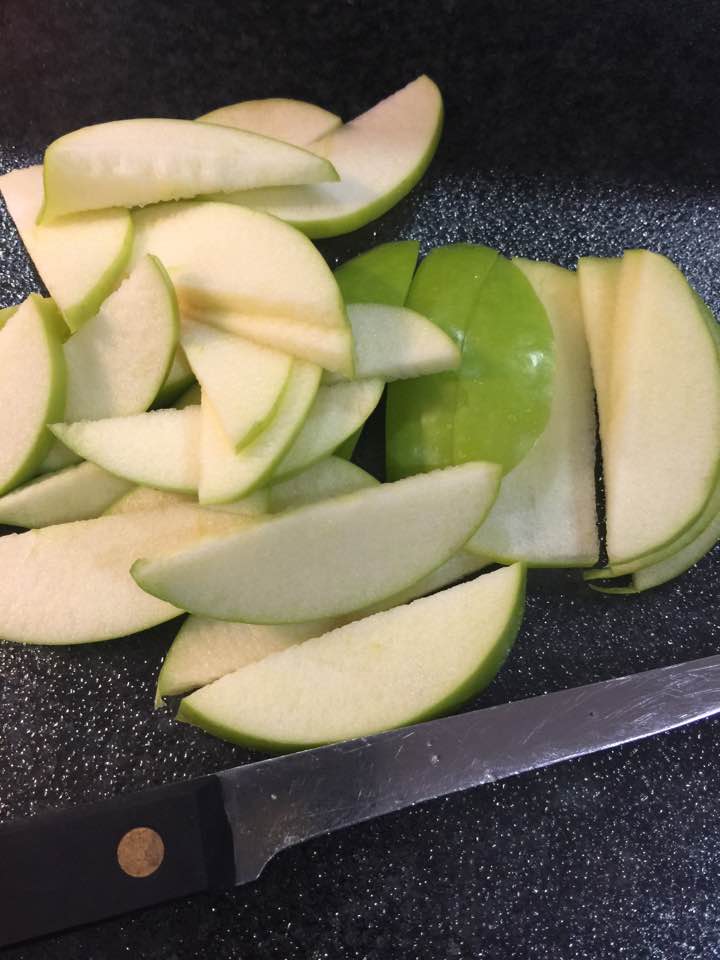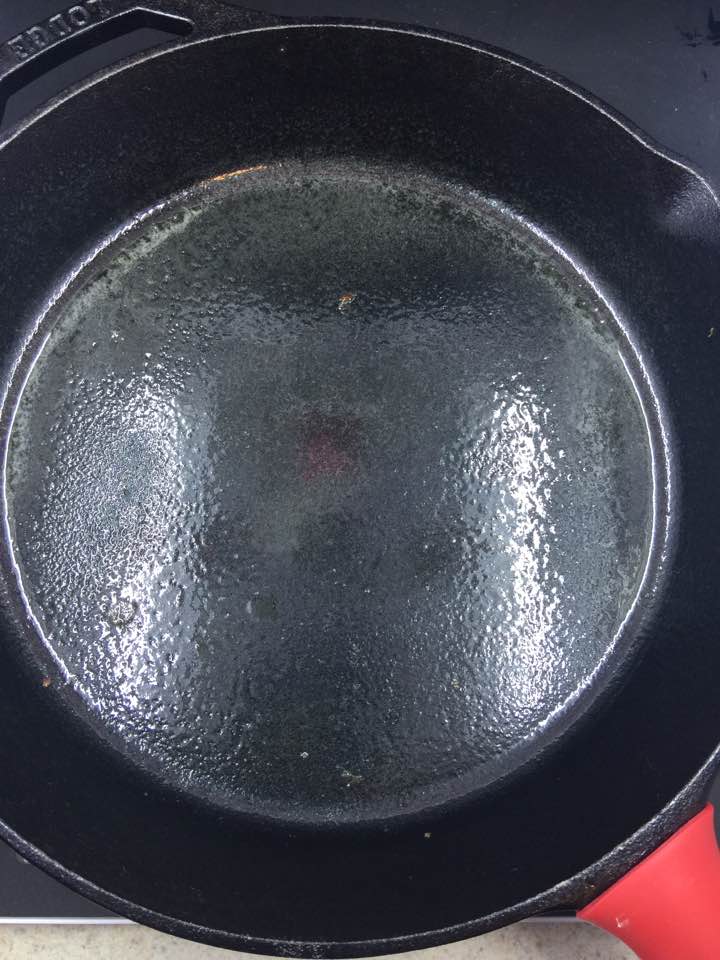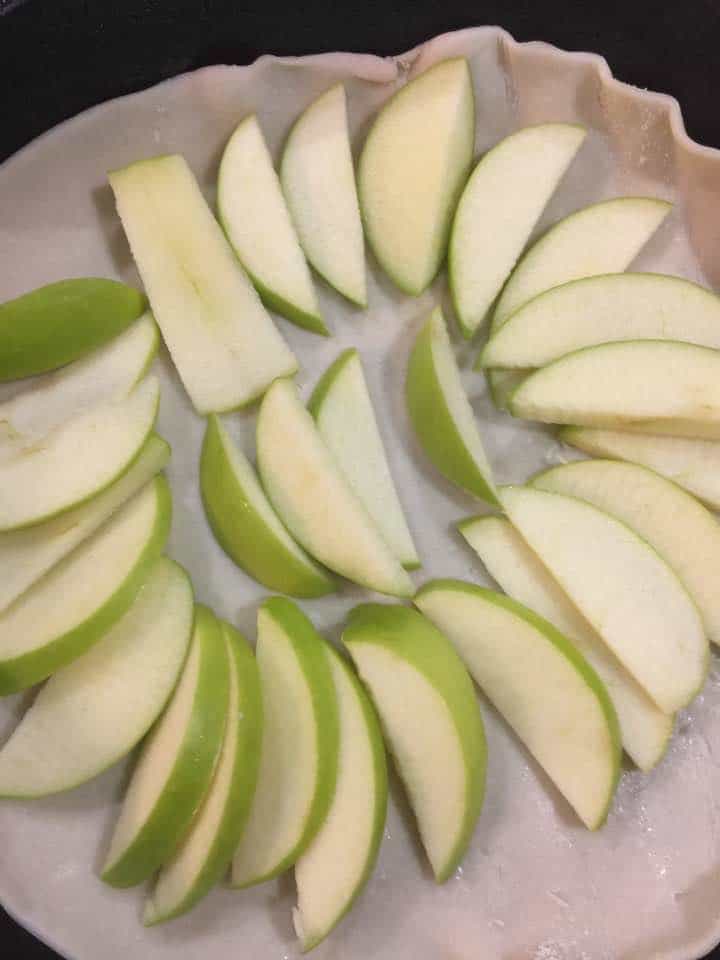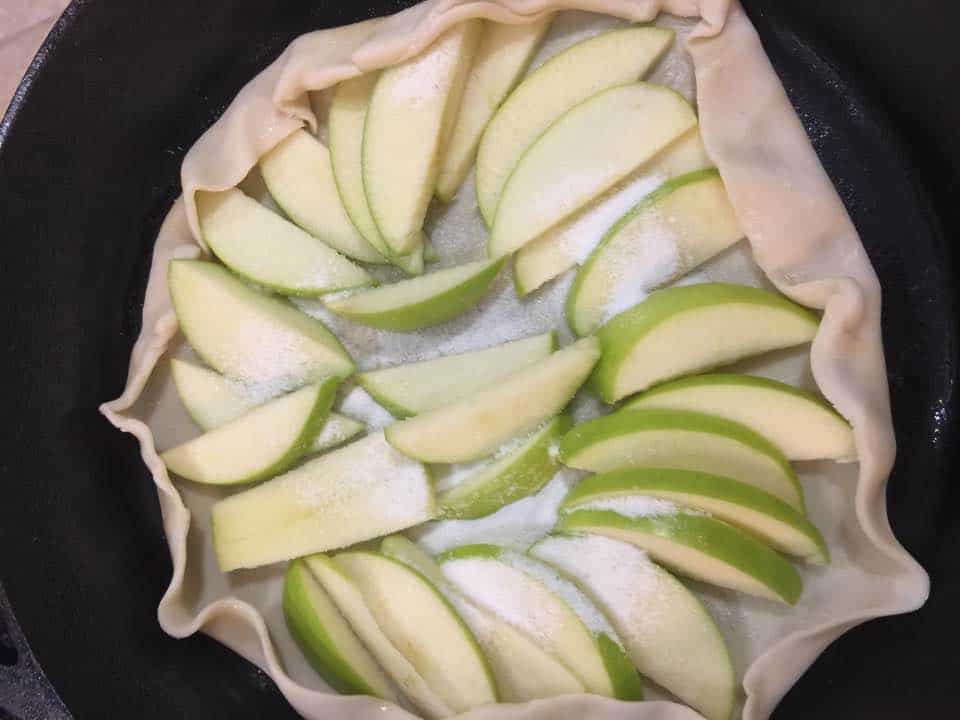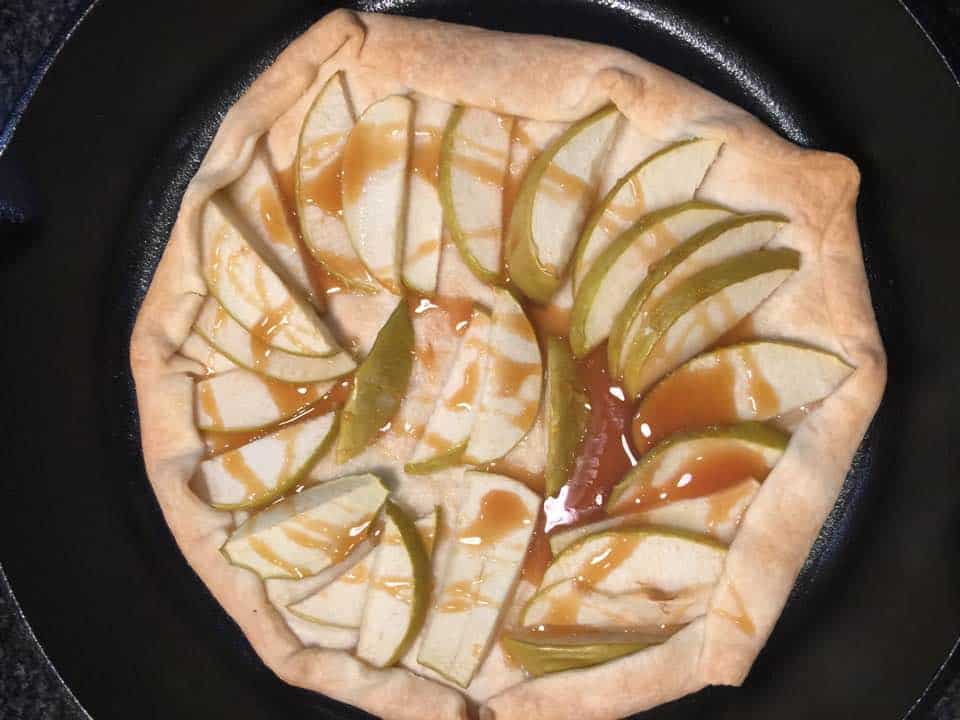 Cast Iron Surprise-Easiest Caramel Apple Tart
Ingredients
1 refrigerated piecrust
1 apple, thinly sliced (unpeeled is fine)
1 tablespoon of sugar
2 tablespoons of caramel sauce
Instructions
Preheat the oven to 375 degrees.
Spray non-stick cooking spray onto your cast iron skillet.
Then place your crust directly onto the pan, coated in spray.
Then arrange the apples in a spiral patter, overlapping a little. Cover the middle with the additional apples.
Drizzle the sugar over the top of the pie,
Working with edges, just simply fold over.
Bake for 20-25 minutes, or until the crust is golden brown.
Let the apple tart side and drizzle caramel sauce over it and
Enjoy!
https://forktospoon.com/cast-iron-surprise-easiest-caramel-apple-tart/