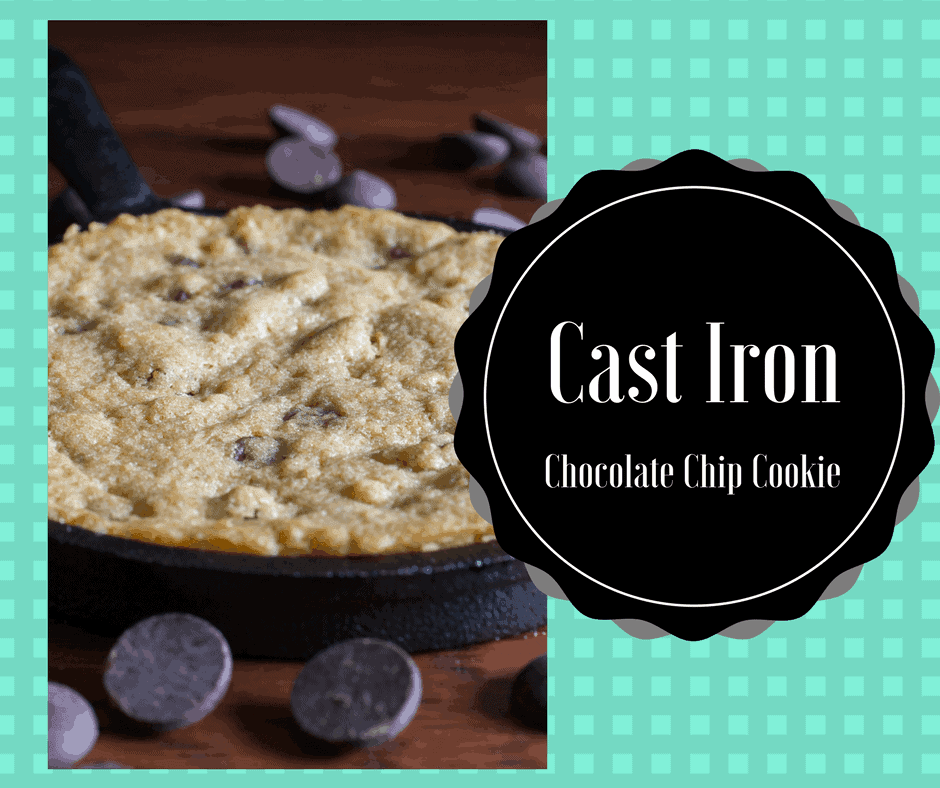 Note: Affiliate links are included in this post
This was a surprise, that I made my kids, while they were at Robotics and Hockey. I wanted to make this for a while but never found the time.
It came out amazing, actually, my kids and husband, when they walked into the house, asked what is that smell.
They guessed chocolate cake, but they were so happy when they found out they were wrong.
This is easy to make, you can make it in one mixing bowl, little cleanup but BIG taste.
I hope you and yours enjoy!
Cast Iron-Skillet Chocolate Chip Cookie
Ingredients
1 cup of butter
1 cup of brown sugar
½ cup of sugar
2 eggs
1 teaspoon of vanilla
2 cups of four
1 teaspoon of baking soda
1 teaspoon of salt
2 cup semi-sweet chocolate chips
Instructions
Preheat the oven to 325 degrees.
In your cast iron skillet, over medium heat on the stove-top, melt the butter.
Add the sugars, keep stirring until the sugar is dissolved.
Then add the eggs and vanilla, mix well
Mix in the flour, baking soda, and salt.
Mix in the chocolates
Bake for about 25 minutes or until the edges are browned.
It should come out nice and gooey.
Serve with vanilla ice cream and enjoy!
https://forktospoon.com/cast-iron-skillet-chocolate-chip-cookie/