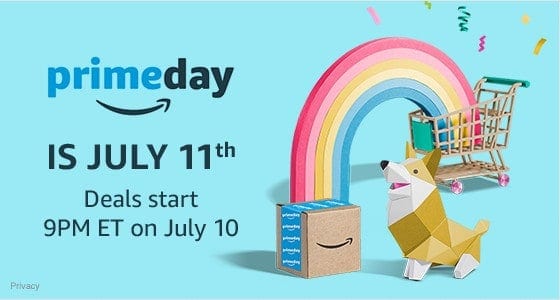 Note: Affiliate links are included in this post
Amazon Prime is happening again, it's on July 11th. So set your calendars, sign up for all of the alerts, here,
last year I did most of my Christmas Shopping on that day. The deals were insane!
If you are already a Prime member, you will get early access starting on July 10th at 6 pm (EST).
If you aren't a Prime Member, sign up here for a free month membership, and you will get early access too.
Here are the Specials,  You Can Grab Now
Amazon Music Unlimted, Now Only 25 CENTS a month. If you haven't tried Amazon Prime Music, you will not get the service for 25 cents for 4 months.
This one if my favorite, if you haven't streamed on your TV yet, do it now, and get $10.00 Credit FREE
40% off Kindle Unlimted, just sign up!
So, why aren't you a Prime Member?