My son loves shrimp. It is the reason why I have so many shrimp recipes on my website. I like to change it up. Today I am bringing you a classic Italian sauce with some perfectly air-fried shrimp—Air Fryer Shrimp with Creamy Garlic Butter.
If you have not made shrimp in the air fryer, it's a real game-changer. It comes out perfect every time. And to be honest, it is one of the simplest dinners you can make. I always keep a bag of shrimp in my freezer. It solves a lot of what's for dinner. And at 10 minutes from start to finish, it really beats takeout or drive-thru.
Now, what I did with this recipe is I air-fried the shrimp and then in a small saucepan, I prepared the sauce. And then tossed the two together, and served over a plate of rice and air fried zucchini.
Air Fryer Shrimp with Creamy Garlic Butter
Shrimp Ingredients:
Frozen or Fresh Shrimp
Olive oil
Garlic Powder
Italian Seasoning
Sauce Ingredients:
Butter
Garlic
Parmesan cheese
Italian Seasoning
Chicken Broth
Heavy Cream
Simple Shrimp Directions:
Preheat your air fryer to 400 degrees F for about 5 minutes.
In a small bowl, mix the shrimp with the olive oil, garlic powder, and Italian seasoning.
Place the fresh or frozen shrimp into the air fryer basket.
Set the temperature to 400 degrees F for 5-7 minutes, shaking the basket halfway during air frying.
Mix the shrimp with the sauce.
Plate, serve, and enjoy!
Simple Sauce Directions:
In a small saucepan, add the butter and garlic. Head for about 30 seconds, and then add the chicken broth, heavy cream, Parmesan cheese, and Italian seasoning. Mix well and continue to simmer, constantly stirring, so it does not burn.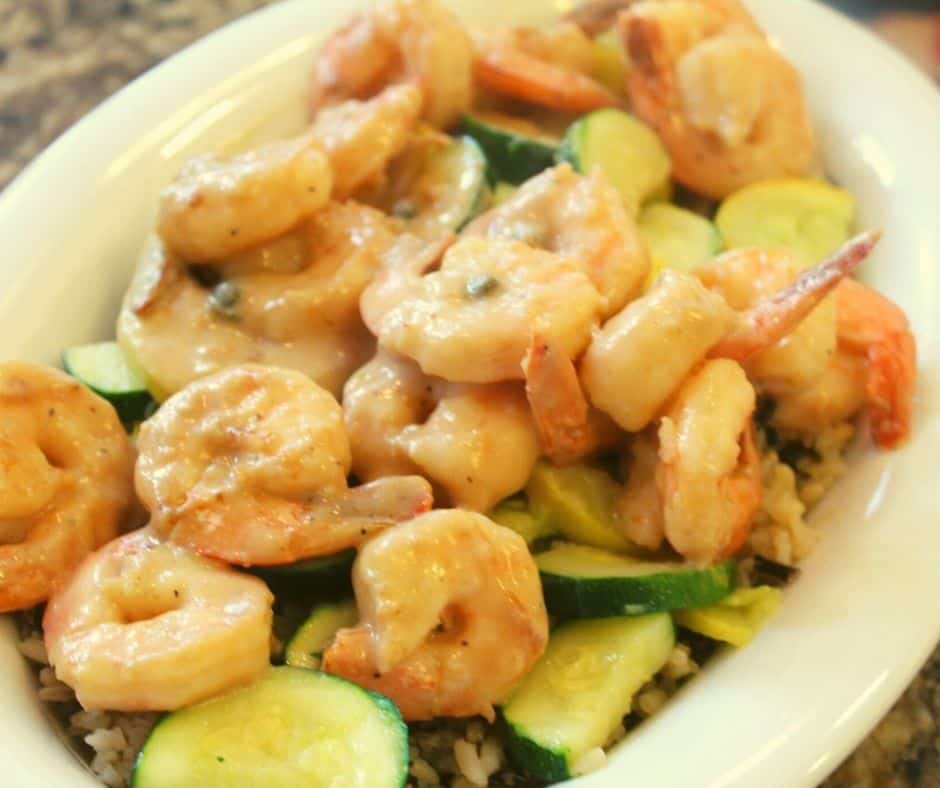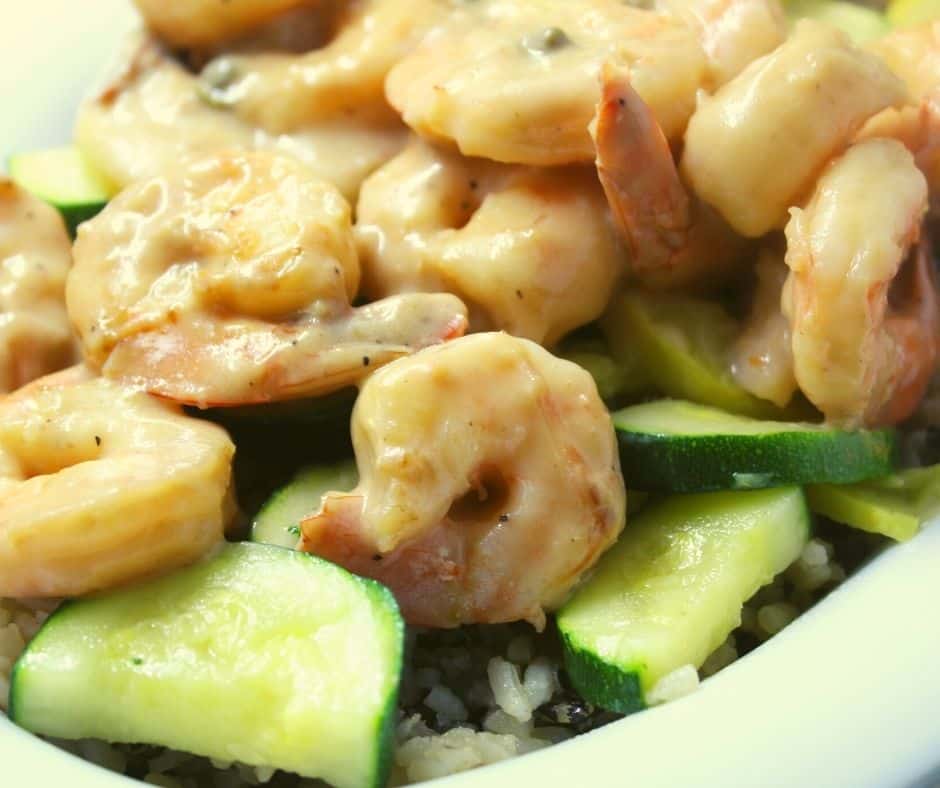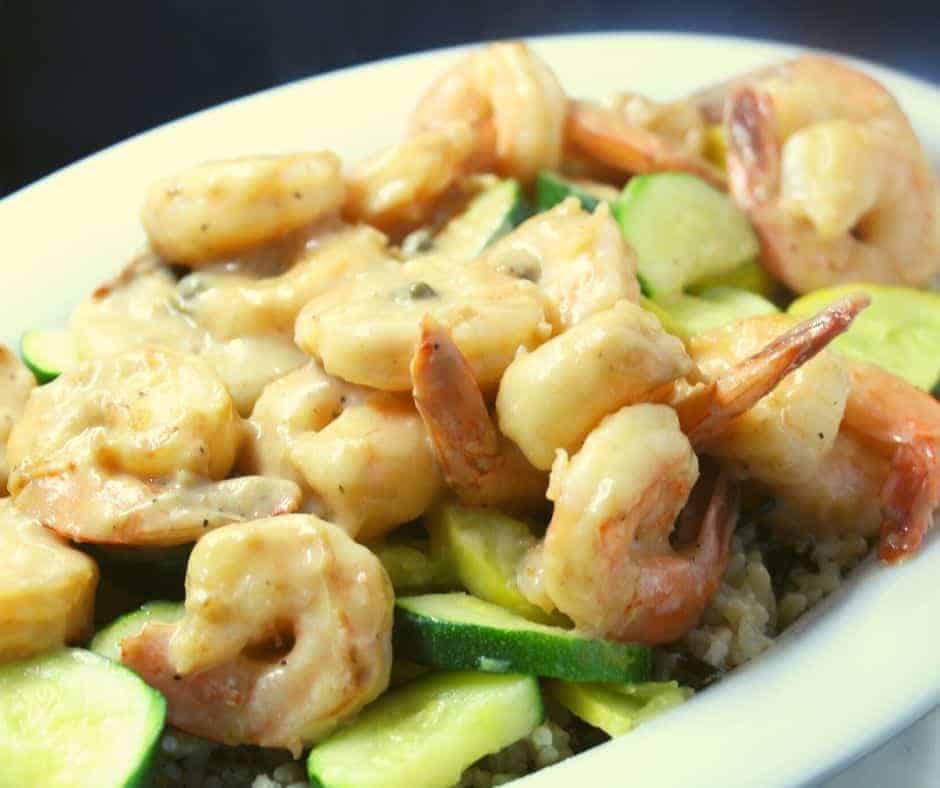 Some Other Great Air Fryer Shrimp Recipes–
SOME HELPFUL PRODUCTS USED IN TODAY'S RECIPE, AFFILIATE LINKS INCLUDED–
DO NOT FORGET TO PIN–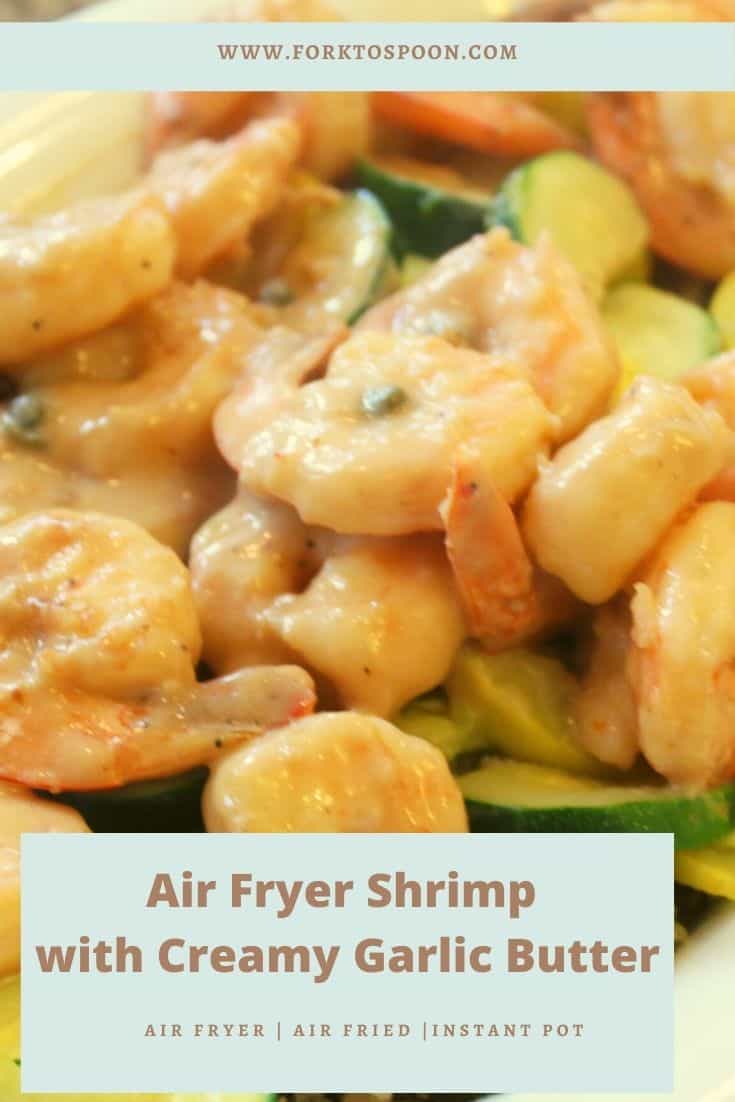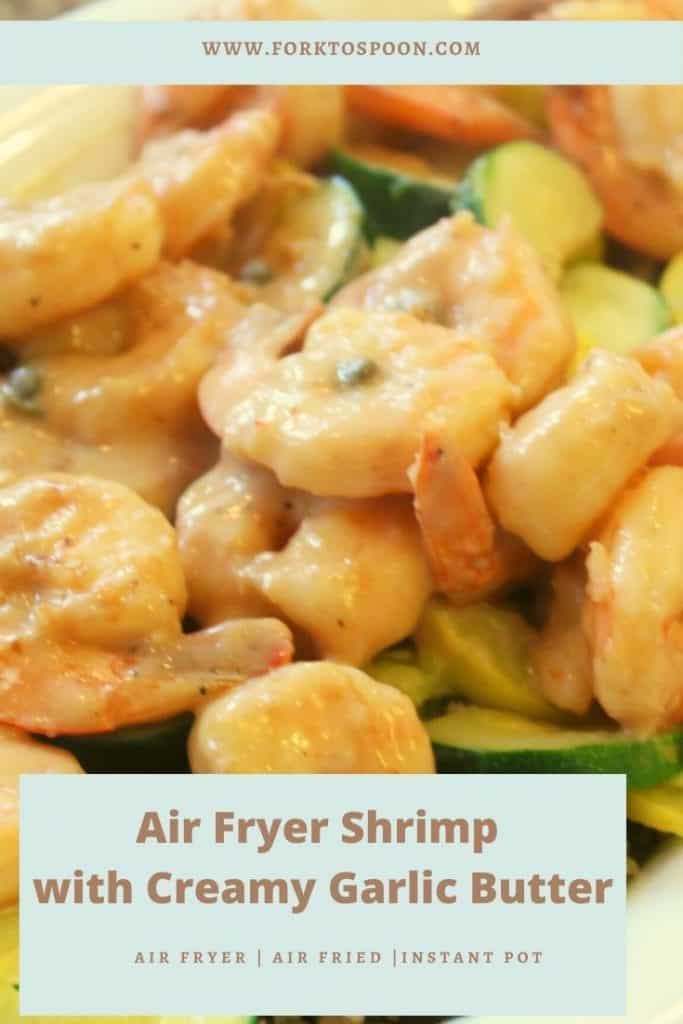 Print