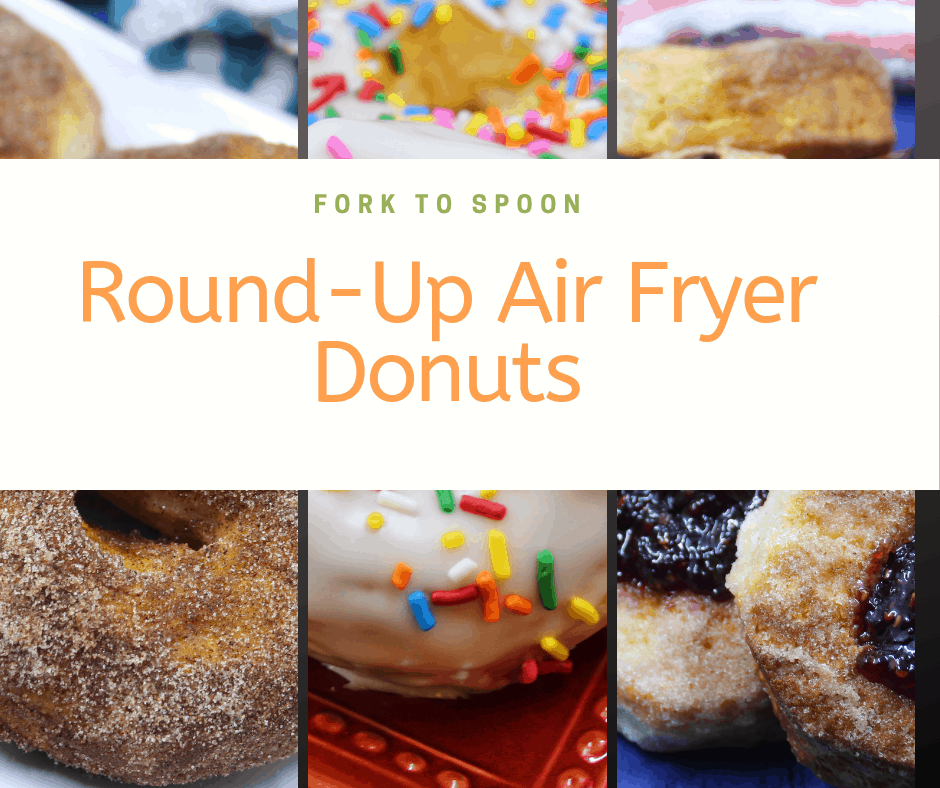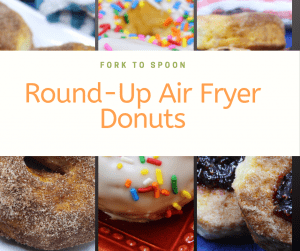 The most common question,  is what pan?
For All Air Fryers, this one is silicone and cut to size, that means it fits ANY Air Fryer
For the Vortex, Air Fryer, By Instant Pot (Now Sold on Amazon)
Then for the Omni (And Omni Plus)
My Favorite Donut Pan, which is really sturdy (and you can make a lot of donuts in it at one time)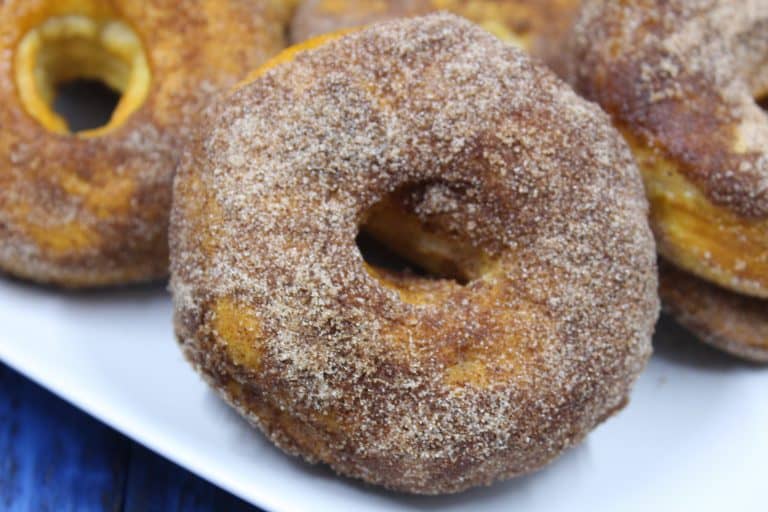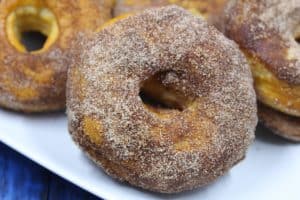 Air Fried, Air Fryer, Cinnamon & Sugar Donuts
This donut is the basis for all great donuts, it has a cinnamon and sugar coating, that is able to stay glued
to the donut because you put a nice glaze of butter under it. It melts into your mouth, It's a must-try.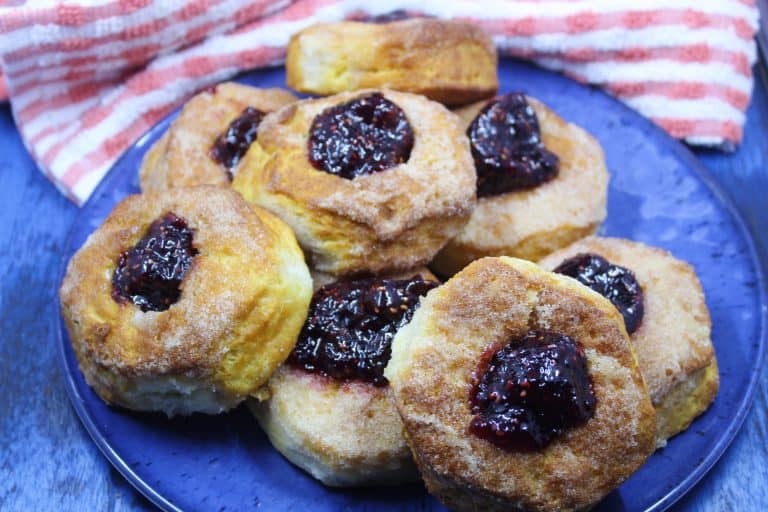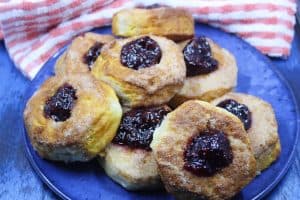 Much like the donut above, it comes with a butter glaze which is enhanced the flavor by being stuffed with grape jelly.
This might sound hard but with one basic tool, it's a walk in the park, to make this donut.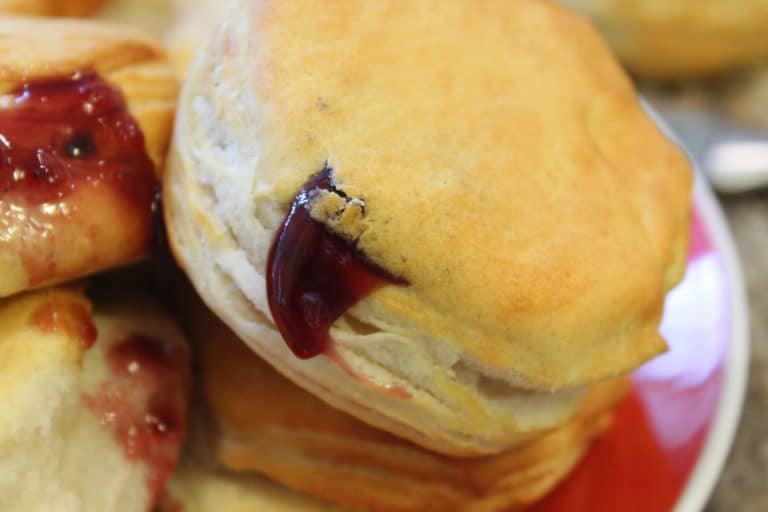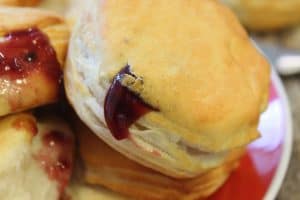 Air Fryer, Air Fried, Jelly Filled Donuts (Ready in 5 Minutes)
This donut is a basic twist on the original, see below, but filled with grape jelly. It was very portable and my kids loved it.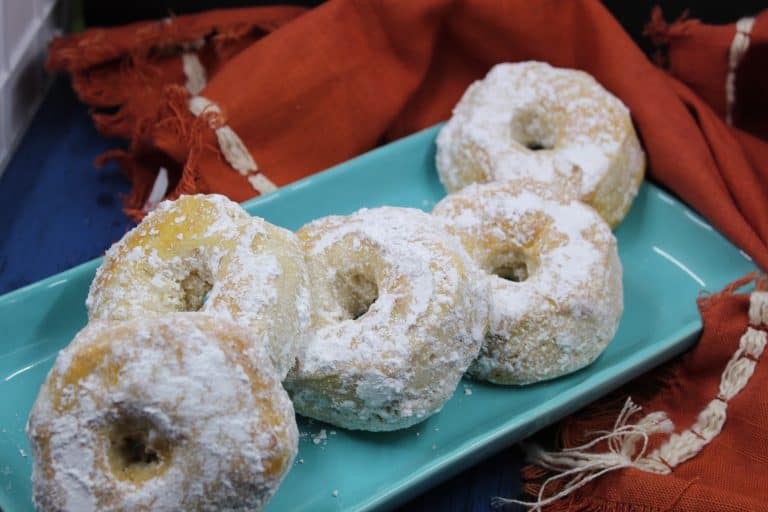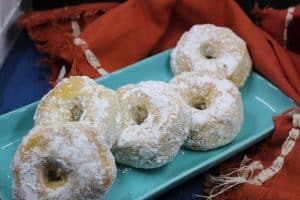 Air Fryer, Air Fried, Powdered Sugar Donuts (Ready in 5 Minutes)
Another classic, powdered sugared donuts, again you have a great butter glazed which allows the powdered sugar to attach beautifully to it.
My kids ate these up in a matter of minutes, one of my family's all-time favorite.

Air Fryer, Air Fried, Vanilla Glazed Donuts (Ready in 5 Minutes)
These were so fun to make, my kids loved helping me make the icing and pour it over the donuts, their favorite part was eating them.
But they made a great presentation, with the sprinkles, This would be a welcome addition to any breakfast, brunch or snack table.
My kids are going to love these in their lunch boxes, back to school, in September.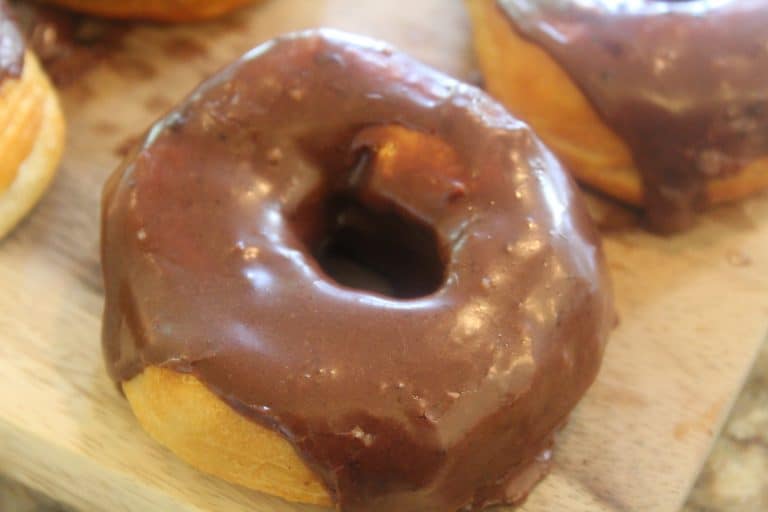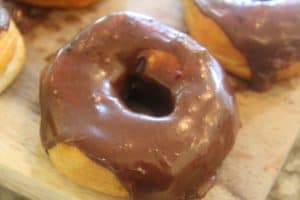 Air Fryer, Air Fried, Chocolate Glazed Donuts (Ready in 5 Minutes)
Chocolate Glazed this is one of the biggest hits at my house, my son's friends were all amazed
that I made these. I am pretty sure that some of them went home and asked for an air fryer. Maybe they put it on their Christmas lists, they were all big fans.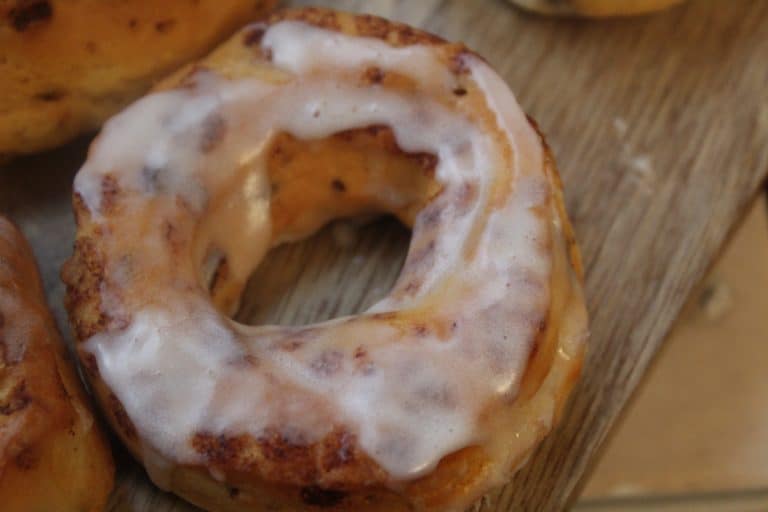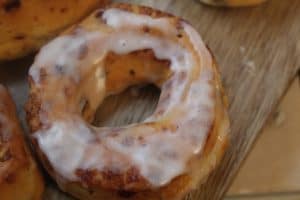 Air Fried-Air Fryer-Cinnamon Roll Donuts (Canned Pillsbury)
This was an excellent hack, it was the idea of my youngest son, who thought that we should really make donuts out the Cinnamon Rolls,
because "they are just awesome, mom."Which sounded like a great reason to me. So, we tried it and they were absolutely awesome.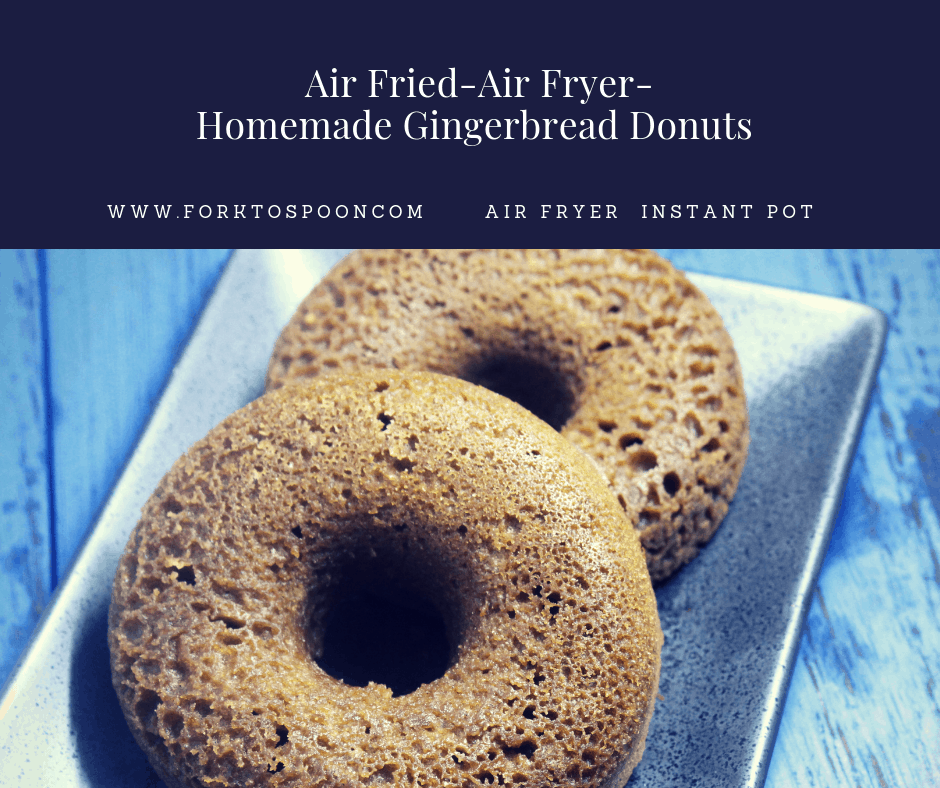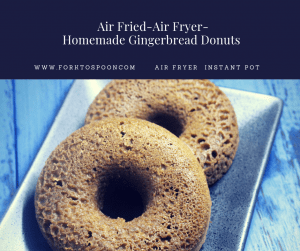 Air Fried-Air Fryer-Homemade Gingerbread Donuts (It's Time For Christmas Baking)
This was one of the first baking projects I undertook with my air fryer, the donuts were more like a cake than donuts,
but they were delicious, and they were the perfect Christmas morning breakfast item. Plus, they were fast, so I could enjoy opening the gifts with the children.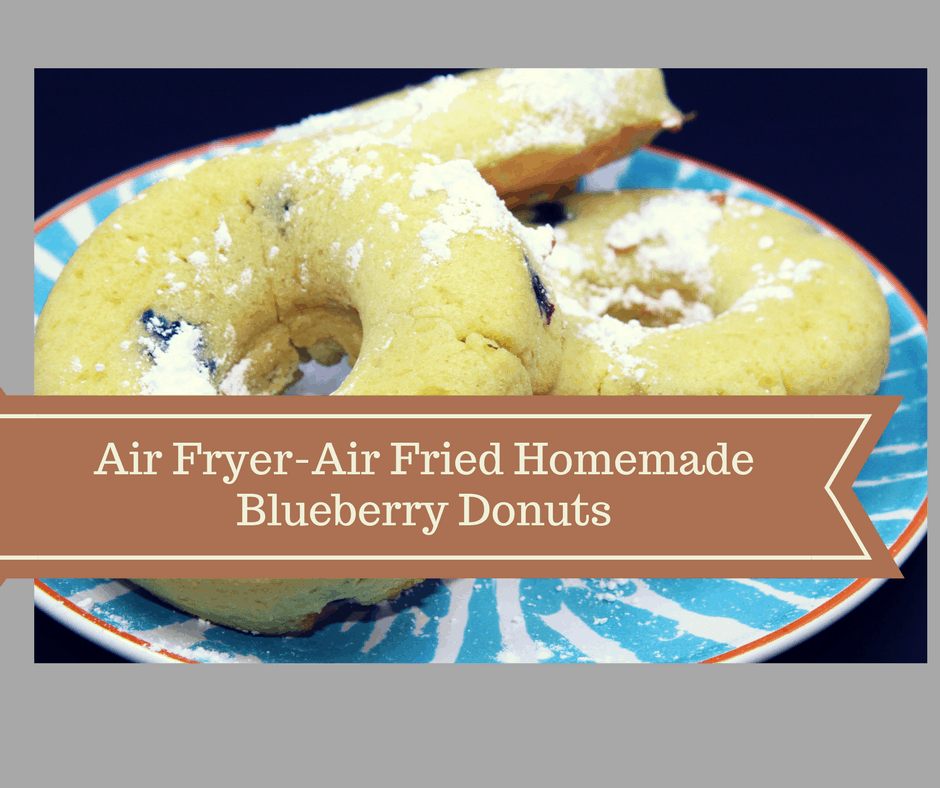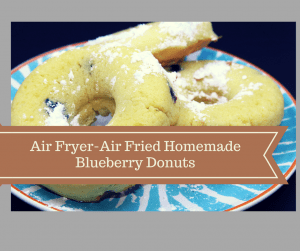 Air Fryer-Air Fried Homemade Blueberry Donuts
This was another one of my baking adventures with the air fryer. My son Jason loves blueberries so this was a great donut,
we loved this so much, I actually brought them to a potluck and they were gone, almost instantly.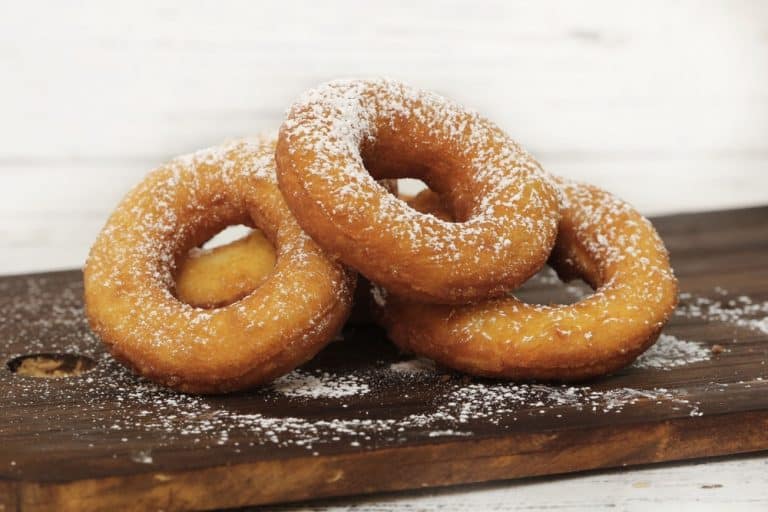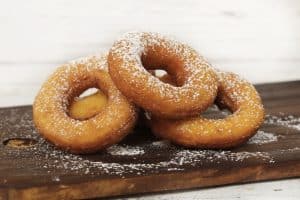 Air Fryer, Donuts in 5 Minutes
This was one of the first recipes, that I recommend everyone tries, as soon as they get an air fryer, it does a few things,
it teaches you that it's easy to bake in the air fryer, and it's really a no brainer, plus for under $2.00, it's a great trial and error project, so you can get used to using your air fryer.