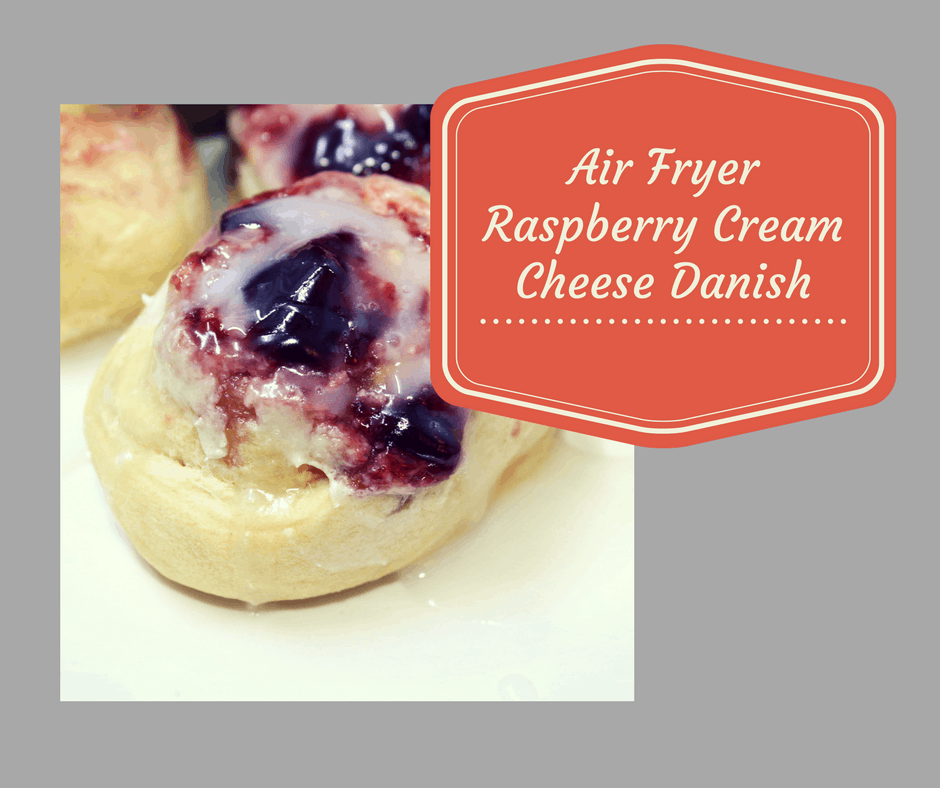 This is a great base recipe, which means that once you try it once, your mind can't help but racing and thinking what else, I can use these crescent rolls for. They are extremely versatile, and since I do not like making a dough, this premade dough is perfect for me. And, since, I whipped them up in 8 minutes, they are probably perfect for anyone, who doesn't like to bake.
Baking is hard, the thought of rolling out the dough is enough to give me a headache, plus, I love creating new recipes, so I don't want to spend my time making a dough. My kids eat a lot, if you haven't been following along with my blog, I have teenage boys, and if you just read that, that means you are rolling your eyes, and if that doesn't make you stop and think, how much I cook, my oldest (who is 14) is over 6 feet tall. So, now you see that I need to create good food, rather quickly, because my kitchen is always turning over.
So, when I got the Air Fryer, I didn't realize, how many things I can convert into air fryer recipes.  I love my air fryer, it's fast, and it's VERY convenient, two things that work well together in my household.
But, I am straying, today, I was making these pastries, which are absolutely delicious, and I wanted to give you some hints when you go and make them.
The flatter the better, when you cut them, and shape them with your hands, make sure you make them as round as you can, and as flat as you can. In my first batch, I loaded the cream cheese mixture and raspberry mixture, and while they were delicious and just fabulous, they bubbled over. So, in my next batch, I lighted the load a bit, so there are less cream cheese and raspberry on them. They were still fabulous. You can change this out with the jams, next time, I'm going to try cherry pie filling, I think that will be delicious.
Here are some other of my tried and true recipes:
If you are looking for a great starter pans for your Air Fryer, I used these, they are currently 68% off at Amazon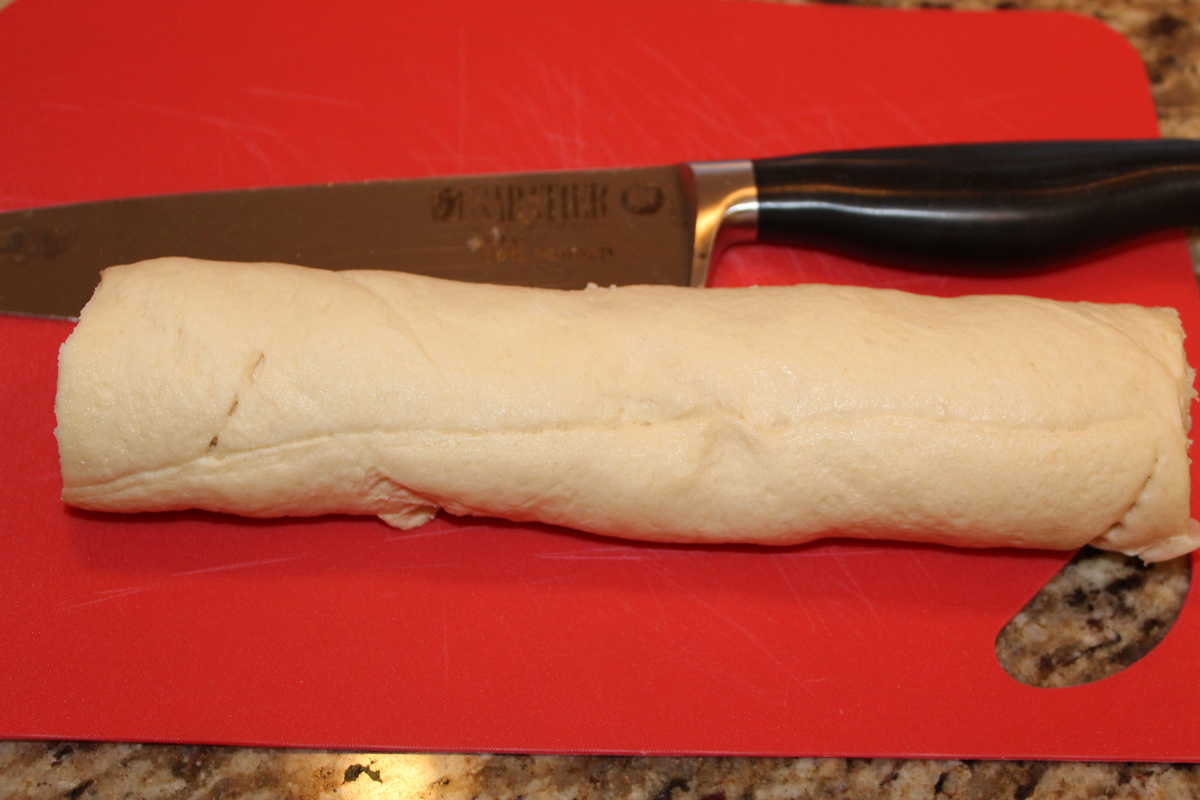 Lay out the dough onto a cutting board.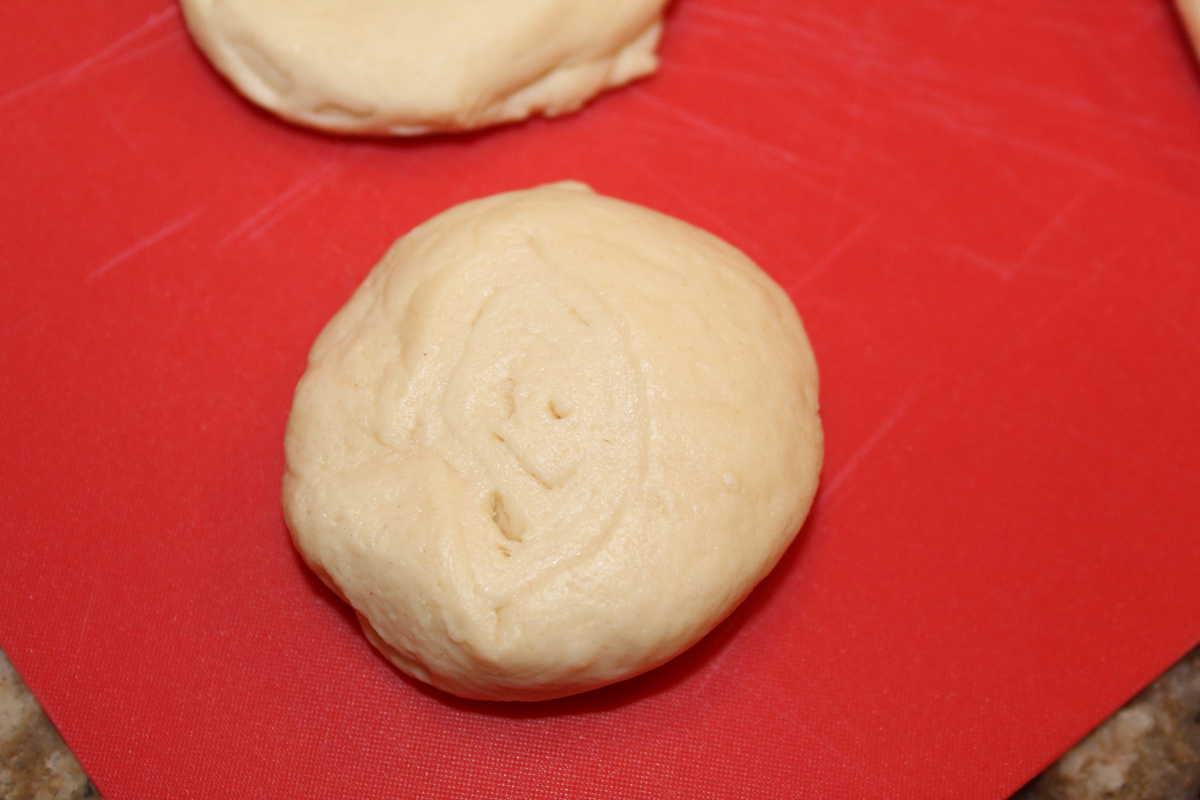 After you cut the dough, roll it into circle shapes, and bring up the edges a bit more.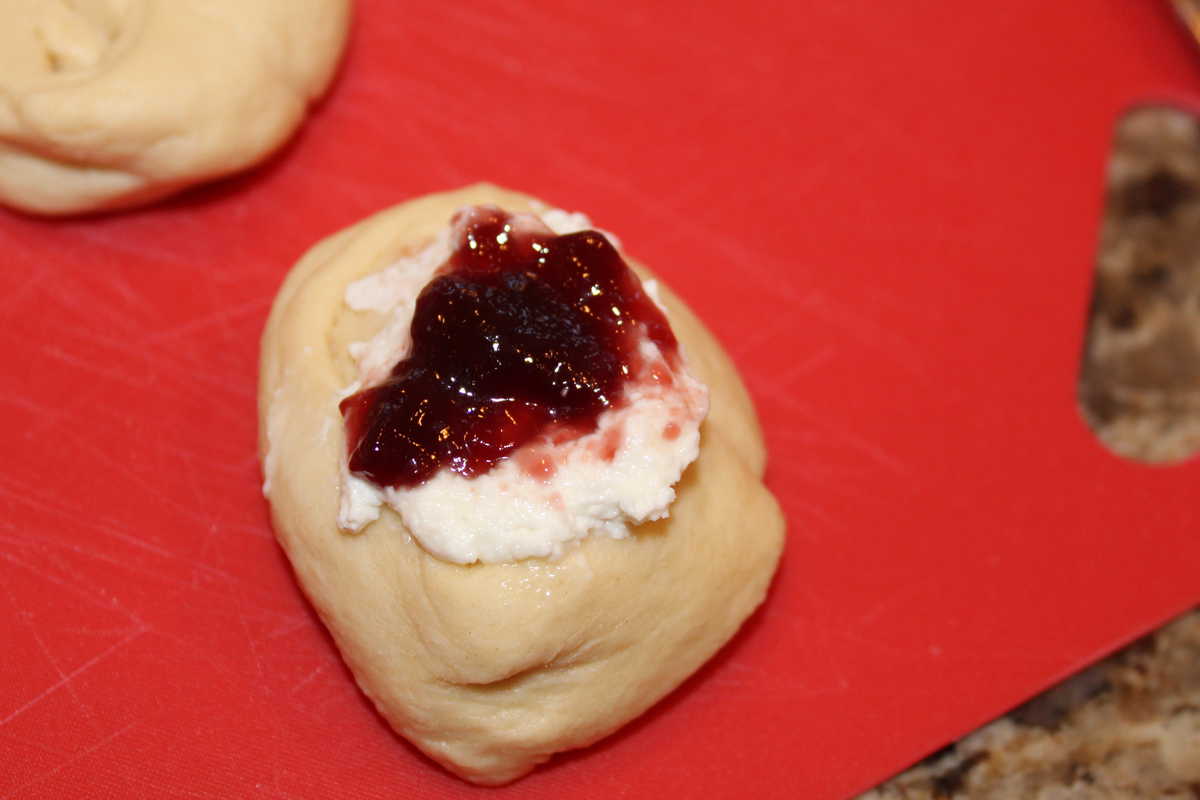 Add a layer of cream cheese, and then a layer of jam.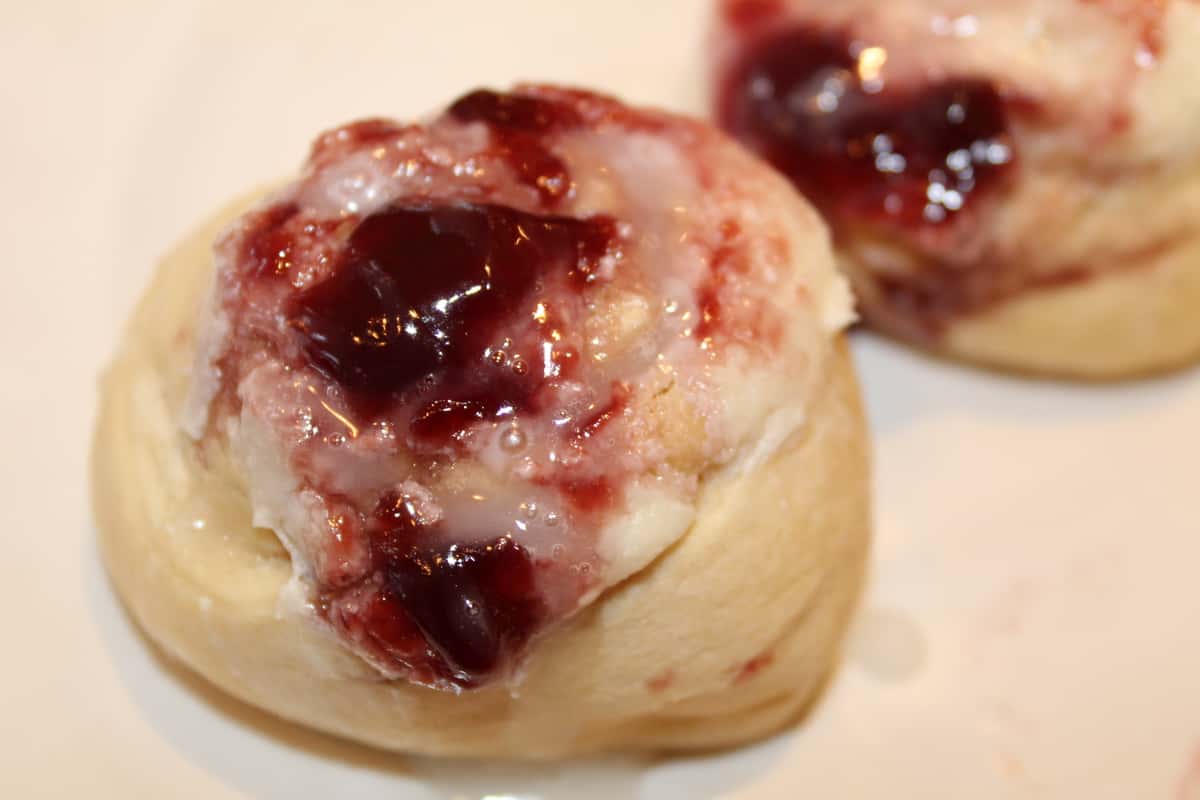 Kitchen Items Used: (Note: Affiliate links are included in this post)
J.A. Henckels 6-Inch High Carbon Stainless Steel Chef's Kitchen Knife
 Stainless Steel Measuring Cups, 5 Piece Set
Hudson Essentials Stainless Steel Measuring Cups Set-6 Piece Stackable Set with Spout
Anchor Glass Measuring Set–This is one of the handiest tools in the Kitchen 
OXO Good Grips 12 Inch Stainless-Steel Locking Tongs
Don't Forget to Pin:
Air Fryer-Raspberry Cream Cheese Danish
Ingredients
1

package

Pillsbury Crescent Rolls

1/4

cup

cream cheese

1/4

cup

raspberry preserves

2

tablespoons

powdered sugar

2

teaspoons

milk
Instructions
Start by removing the dough from the can. Place the unrolled dough on a cutting board.

Cut the dough into 8 slices.

Meanwhile, place the dough in the air fryer basket.

Smear a thin layer of cream cheese and then a thin layer of jam on to them.

Set the temperature to 200 degrees F, for 8 minutes.

*Note: After 8 minutes check on the Danish, you want it light brown. If it's done, add another 2 minutes. Note: The time will depend on how thick the dough is and the wattage of your air fryer.

For the glaze, just mix the powdered sugar and milk in a small cup and then drizzle it over the cooked Danish.