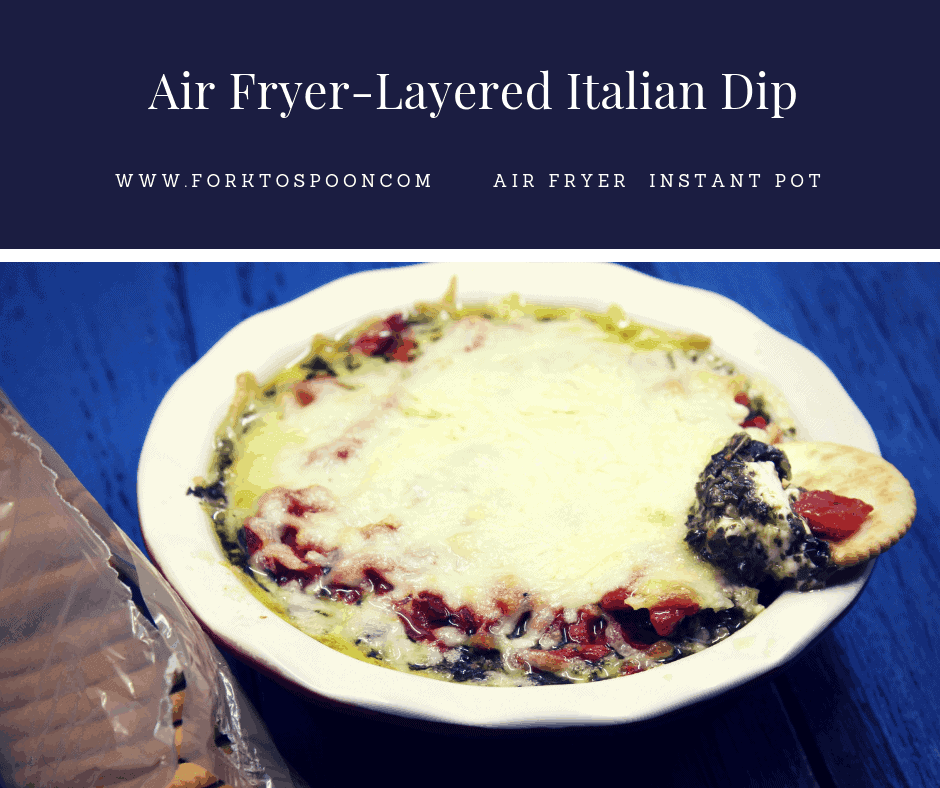 This is a great recipe that's an amazing addition to any meal, it's perfect for any party, get together, football tailgating party. I'm a huge fan of homemade dips, rather than store bought since most of you know that I have two teenage sons, which are constantly eating. So, dips are the perfect addition to snack time. We love appetizers and dips in my house, they make for a quick and easy snack for after school, or in between hockey games.
This makes a perfect addition to any BBQ, graduation party, picnics and other family occasions, using the air fryer, this recipe only took about 10 minutes. The air fryer has become one of my best and most used appliances in the Kitchen (besides my Instant Pots). The air fryer has replaced my toaster, oven, and microwave. If you are looking for an air fryer, this is the first one I get, and although it's not a huge widely noted brand, it has worked amazing and my basket has not rusted or peeled, like my other brands. 
Another hint about the air fryer use, that I will give you, is that you MUST seal it first, this does prevent some peeling and rusting.
Football and hockey are on at this time (season) in my house all day, the kids love watching sports and eating.  My youngest son, Jason watches the Browns and Patriots every time the games are on. My oldest son, Ethan loves watching hockey, but his favorites are the Bruins and Flyers. This would be an amazing recipe for the Superbowl, so pin it for later.
In my house, sports is all about the food, so no matter what Saturday or Sunday you come over, there is always plenty of food spread out in my kitchen, which creeps into the TV room.
This dip is no exception, it's a layer dip, that starts with a base layer of whipped cream cheese and grated Parmesan cheese.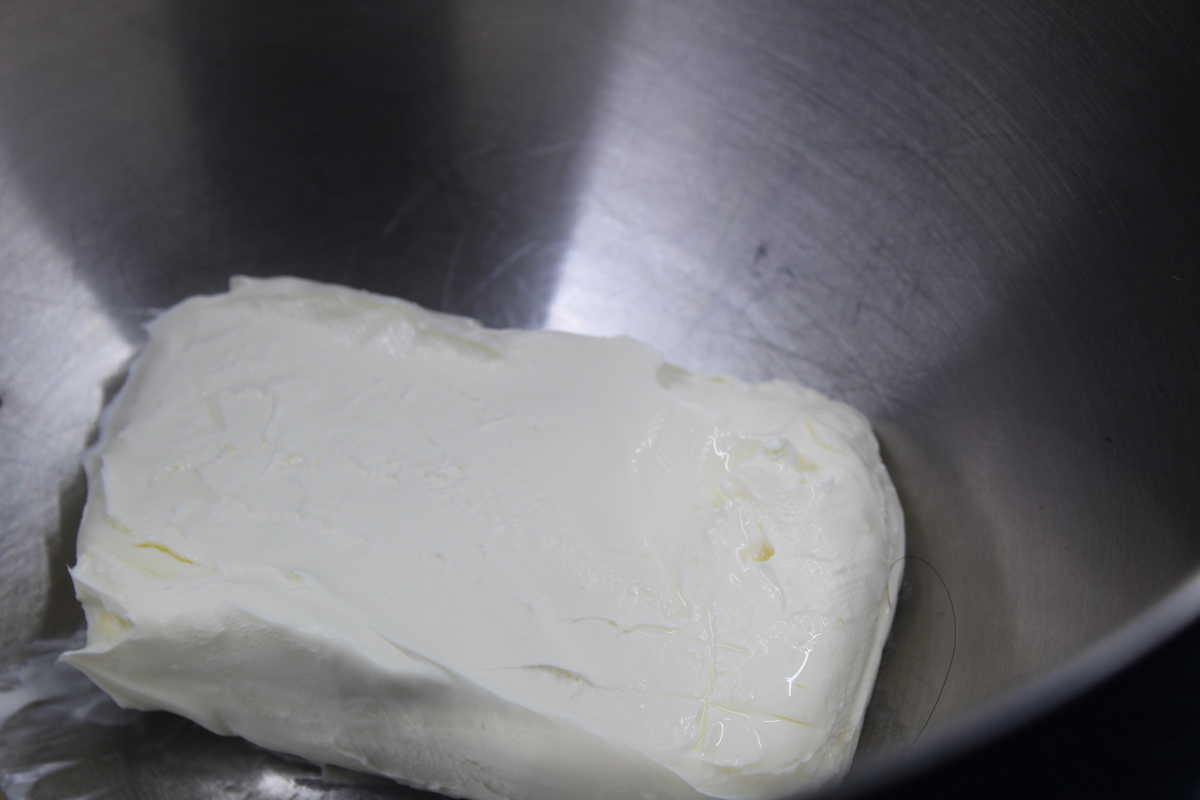 Start off by having room temperature cream cheese, and adding it to a mixing bowl.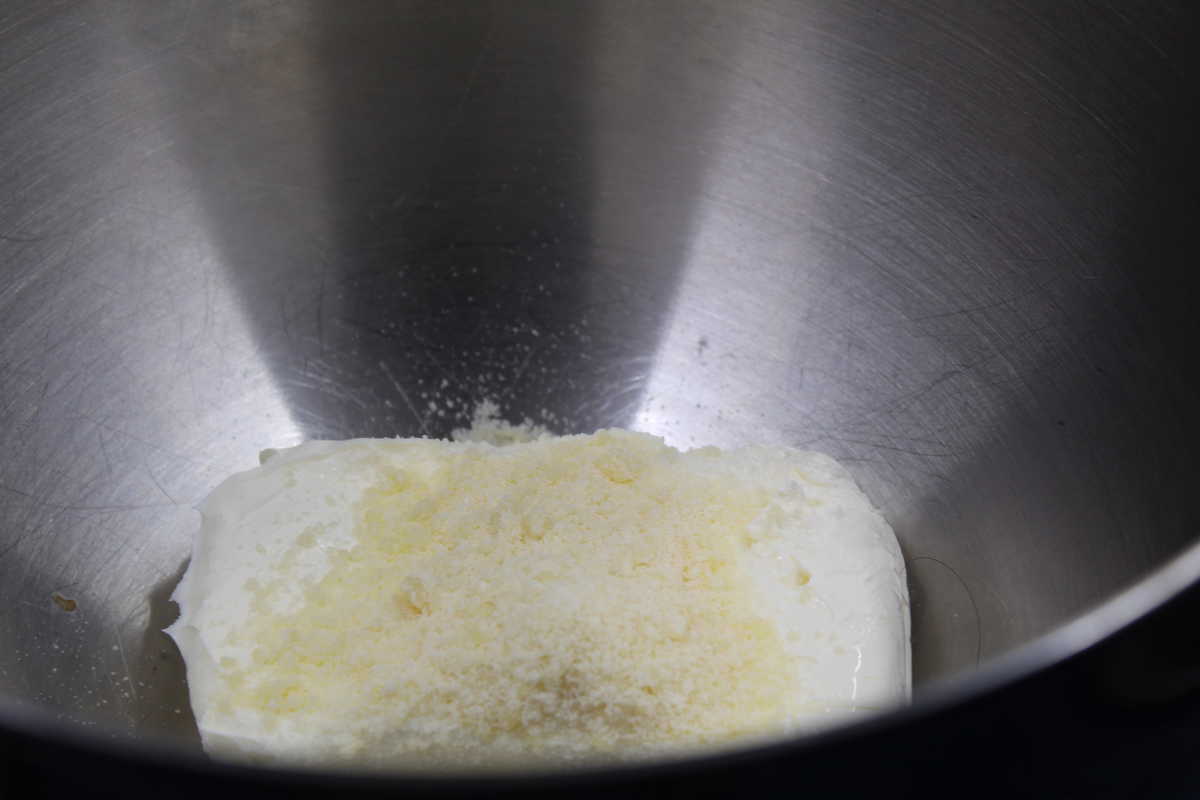 Mix in grated parmesan cheese.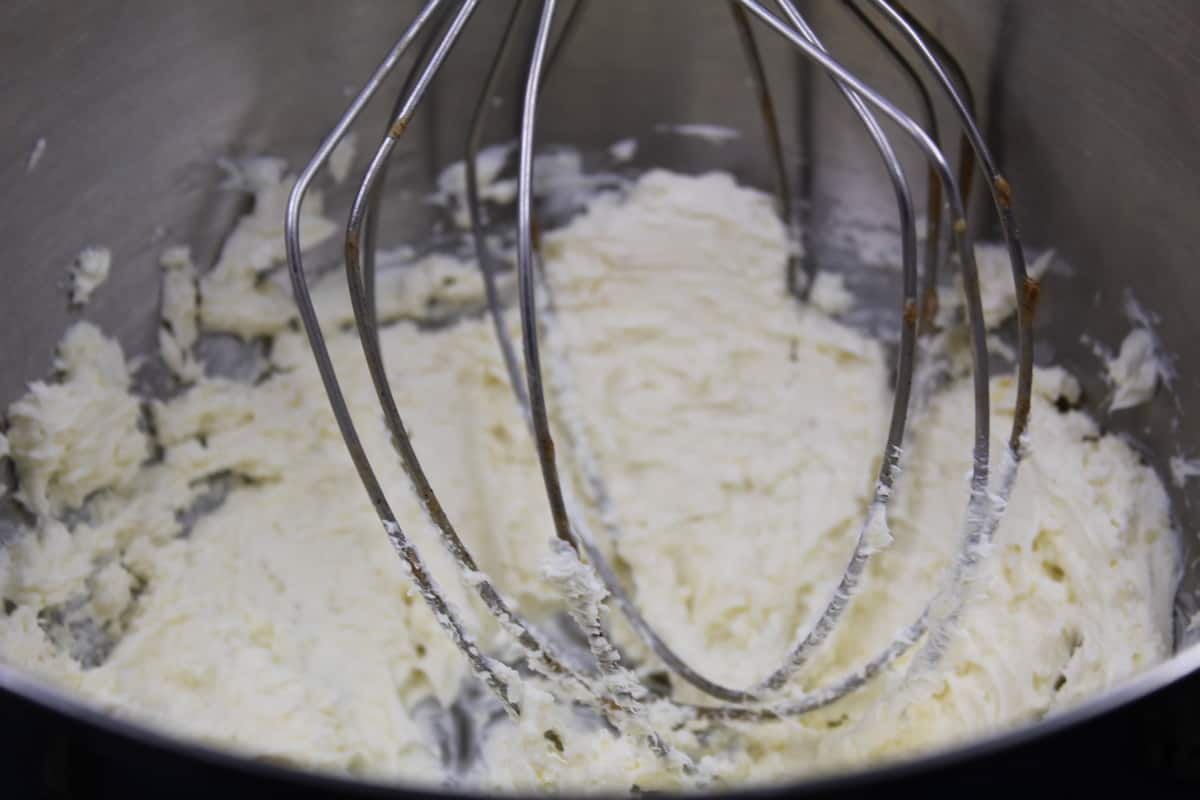 Mix until smooth.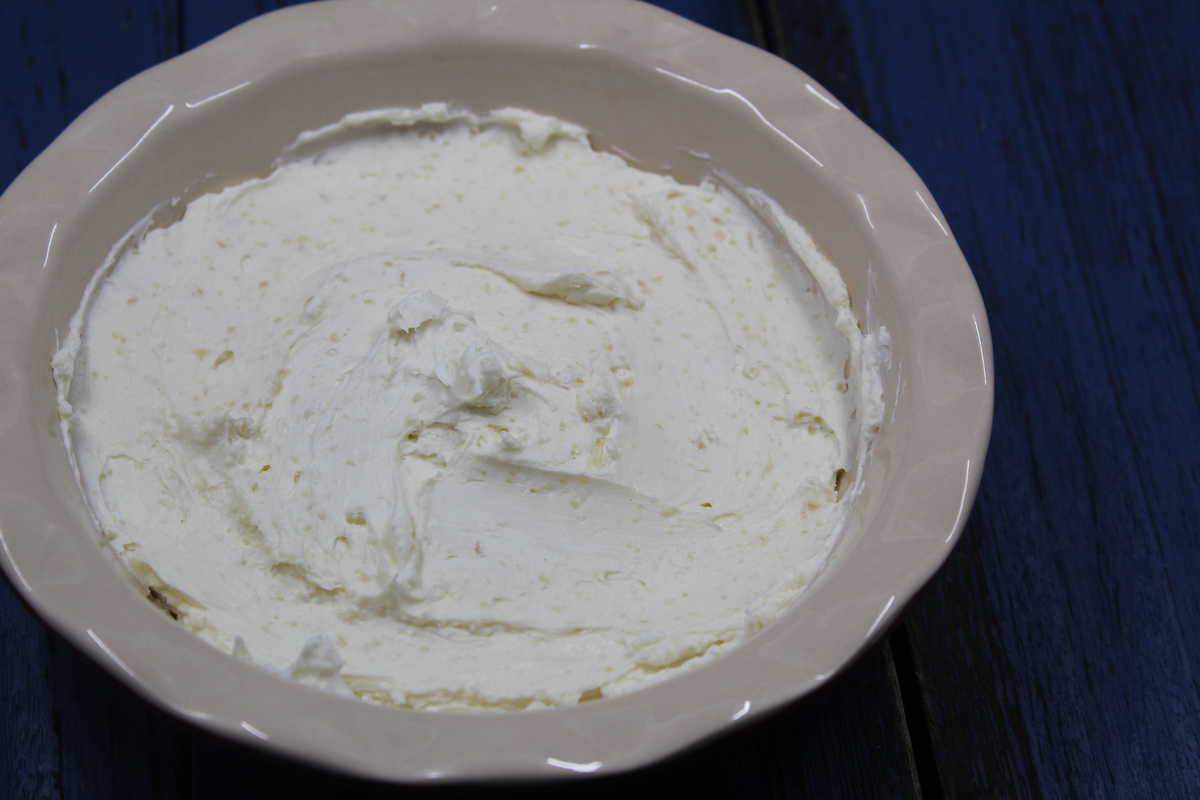 Then spread out the cream cheese and grated cheese mixture onto the bottom of a baking dish, that will fit into your Air Fryer.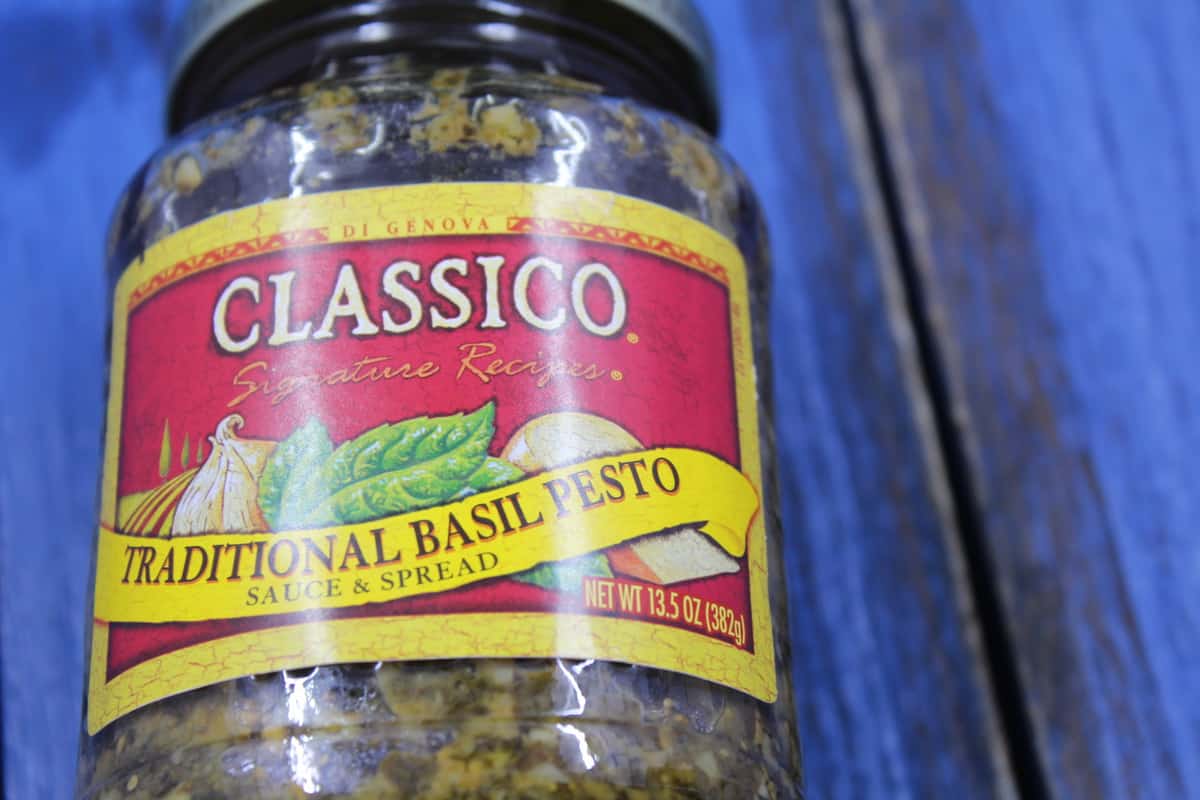 This is a classic basil pesto, that you use in the spread (I thought I would add a picture so you can easily find it in the store)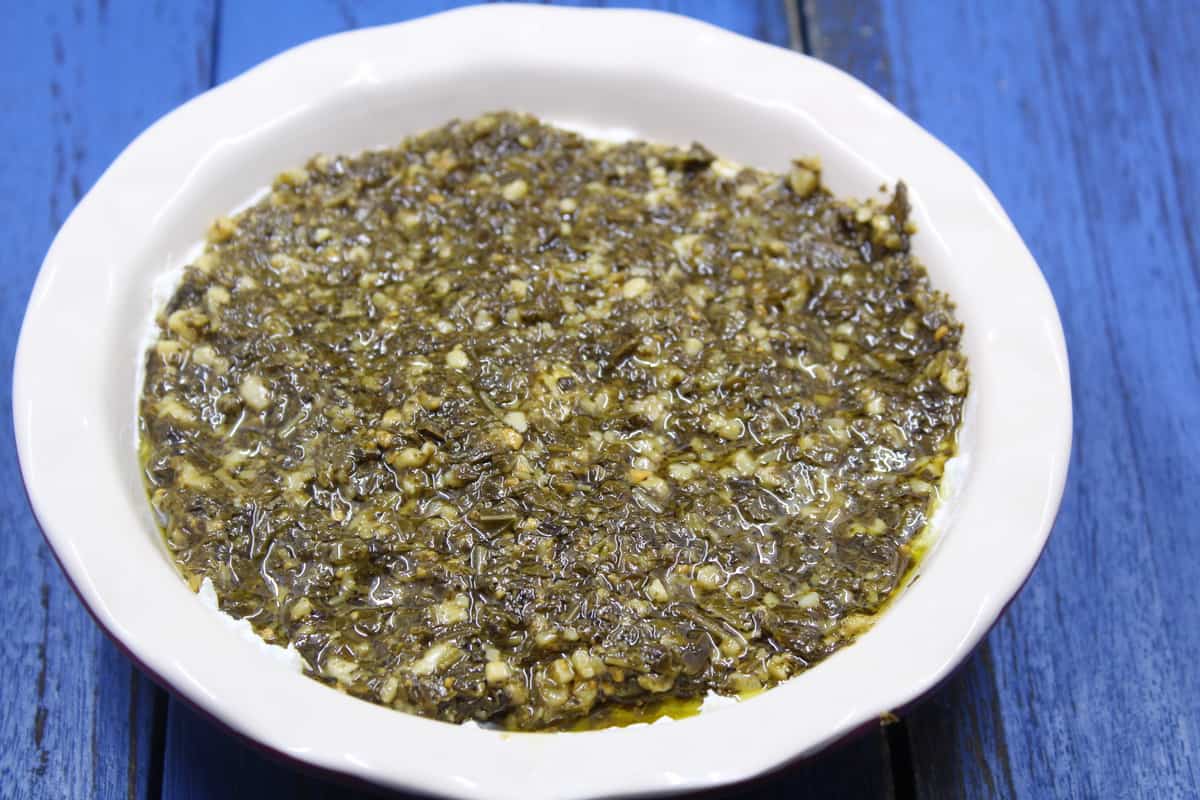 Spread the basil pesto directly on top of the cream cheese/parmesan cheese mixture.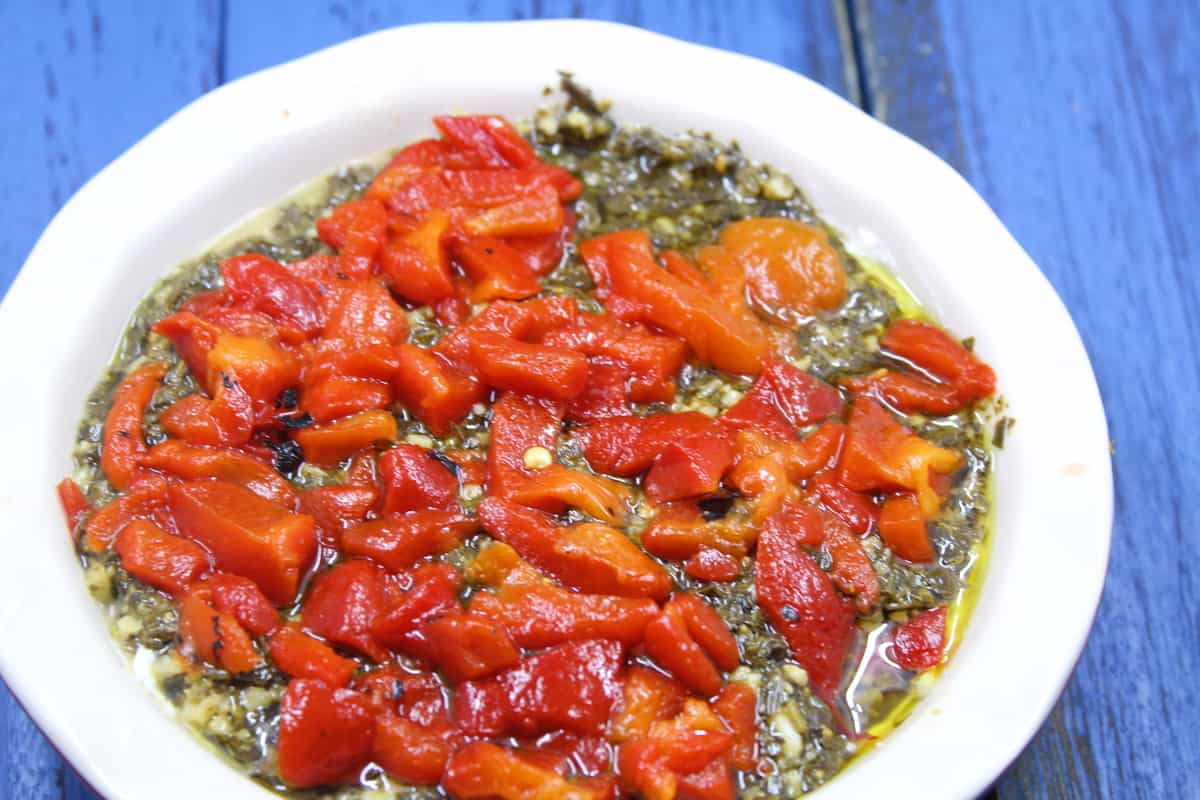 Then add chopped roasted peppers, drained and chopped.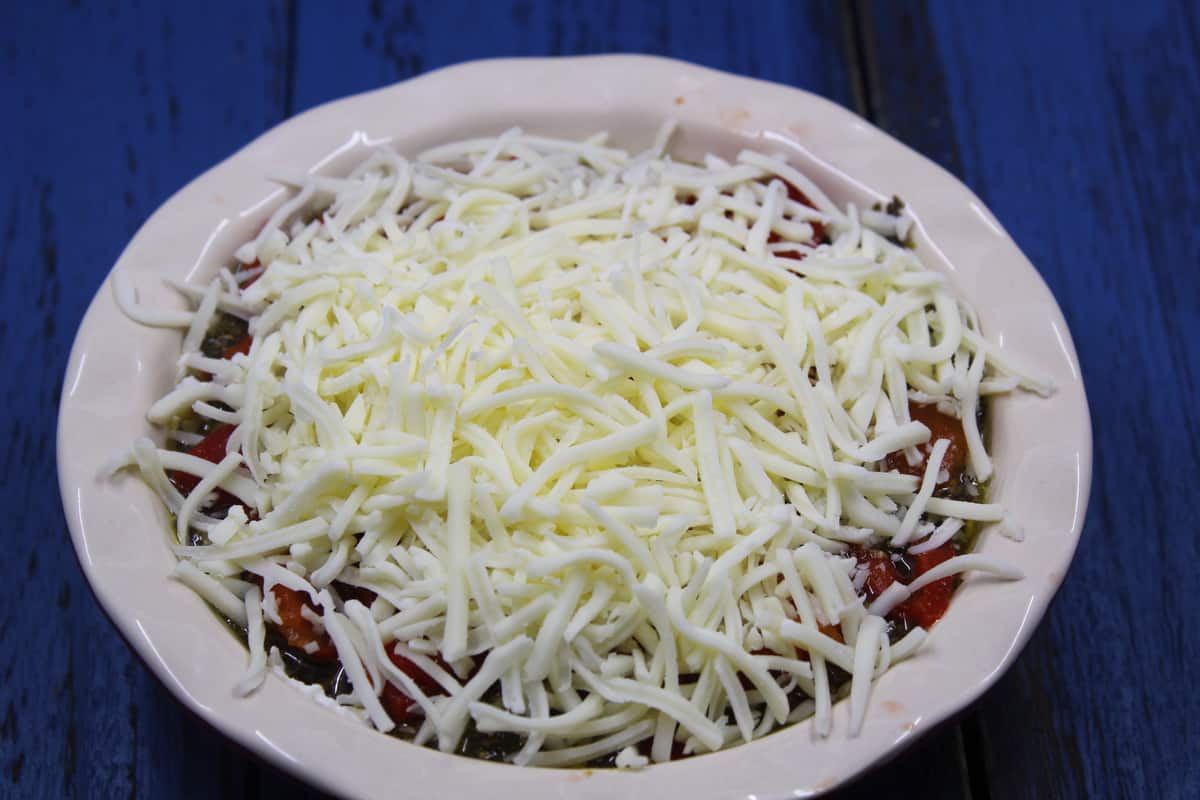 Sprinkle with a generous helping of mozzarella cheese.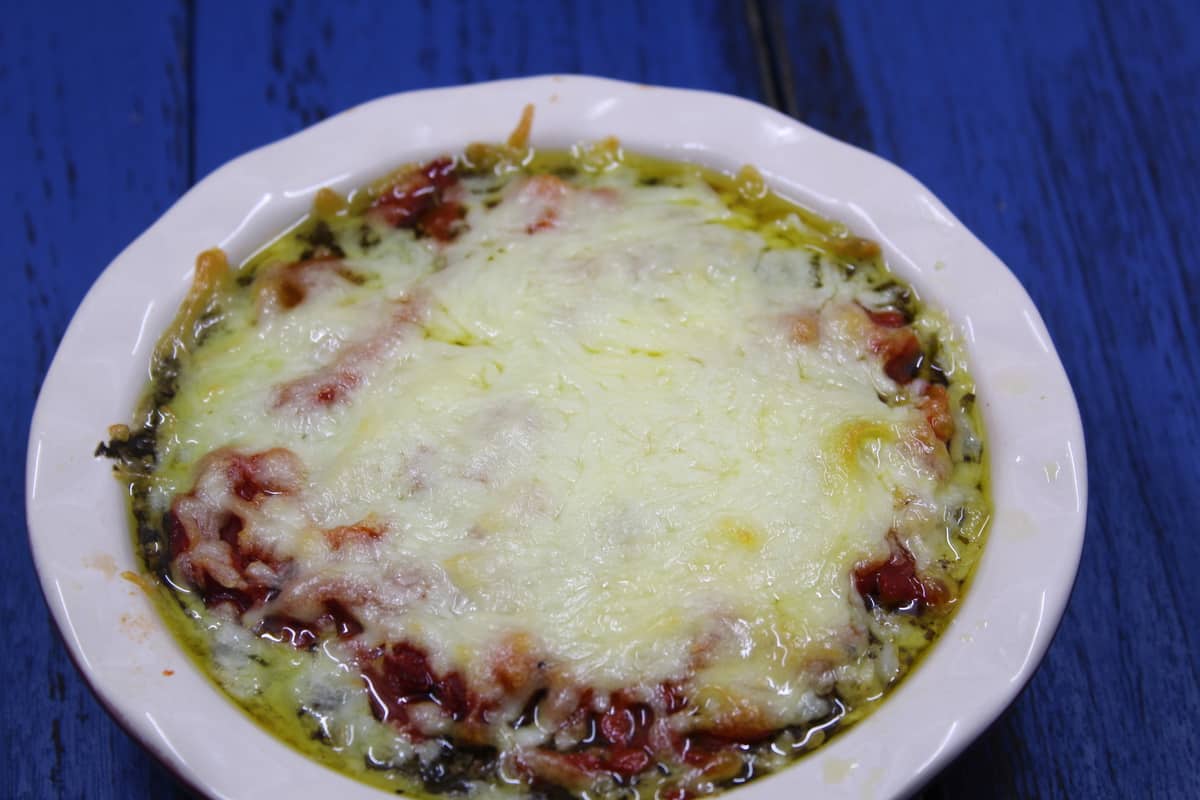 After 10 minutes in the air fryer.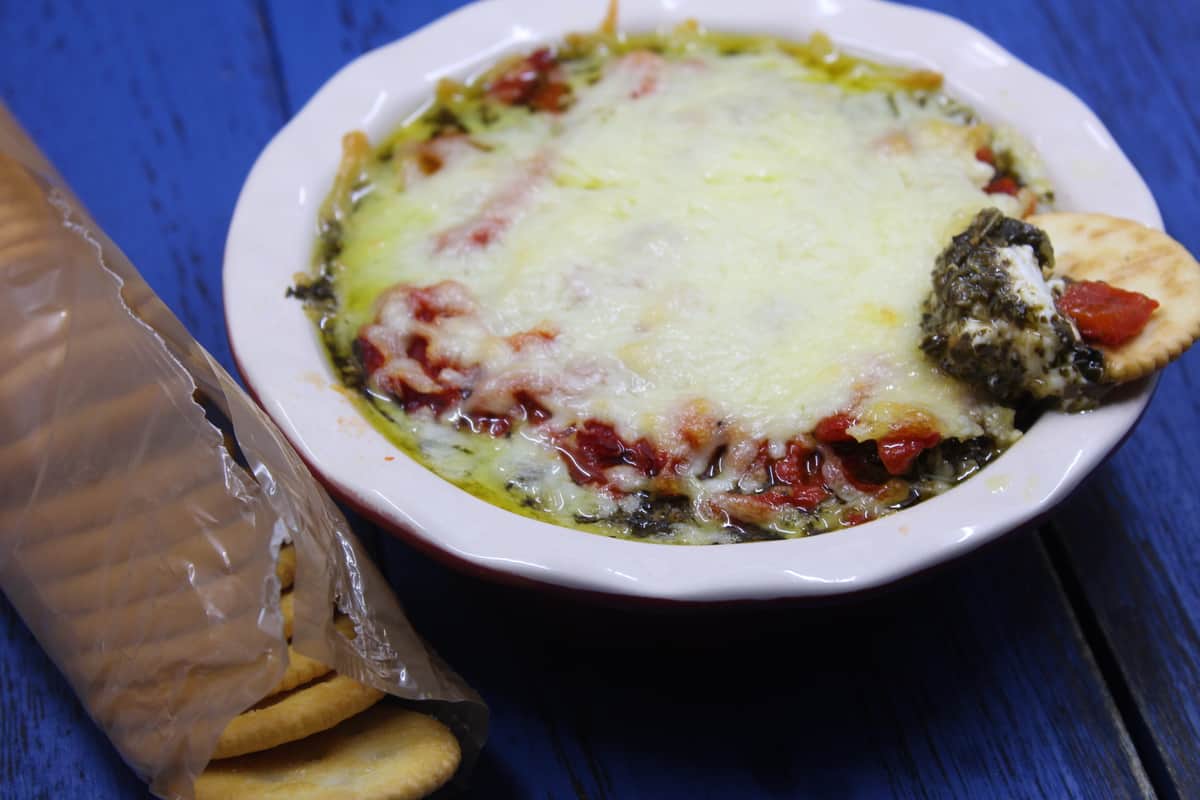 Serve with crackers. And Enjoy!
Don't Forget to Pin: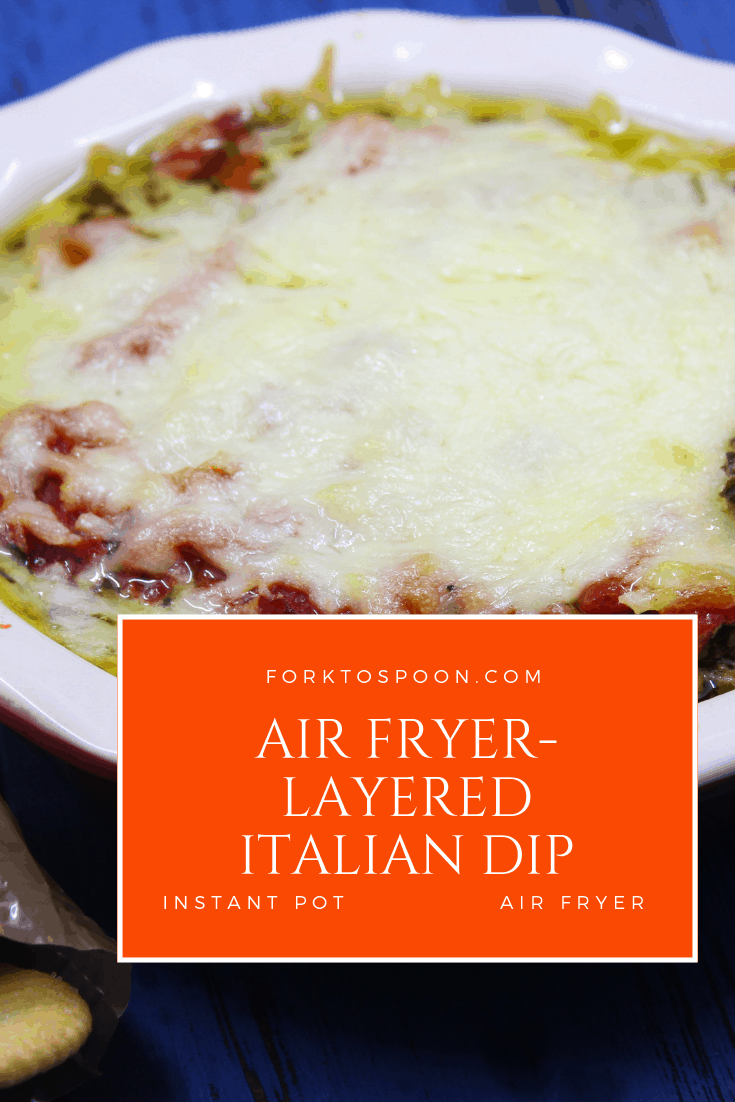 Kitchen Items Used: (Note: Affiliate links are included in this post)
J.A. Henckels 6-Inch High Carbon Stainless Steel Chef's Kitchen Knife
 Stainless Steel Measuring Cups, 5 Piece Set
Hudson Essentials Stainless Steel Measuring Cups Set-6 Piece Stackable Set with Spout
Anchor Glass Measuring Set–This is one of the handiest tools in the Kitchen 
OXO Good Grips 12 Inch Stainless-Steel Locking Tongs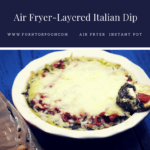 Air Fryer-Italian Layered Dip
Ingredients
8

ounces

cream cheese, softened

1/4

cup

grated Parmesan cheese

1/3

cup

basil pesto sauce

1/2

cup

roasted red peppers

1

cup

shredded Mozzarella cheese
Instructions
Start by leaving the cream cheese on the counter, until it's room temperature.

After about 30 minutes, put the block of cream cheese and Parmesan cheese into a mixing bowl (or food processor), blend or mix until smooth.

Then pour the cream cheese/Parmesan mixture into an air fryer safe pan. Smooth so it's level.

Pour the basil pesto sauce on top, keeping an even layer.

Then cut up and drain the roasted red peppers, sprinkle them on top of the basil pesto sauce.

Sprinkle the mozzarella cheese on top.

Place the prepared dip dish into the air fryer, and set the temperature for 250 degrees F, for 10 minutes.

Check your dish after 10 minutes (My cheese was bubbling) if yours is not--- add an additional 2 minutes and check.

Serve with crackers and assorted vegetables.