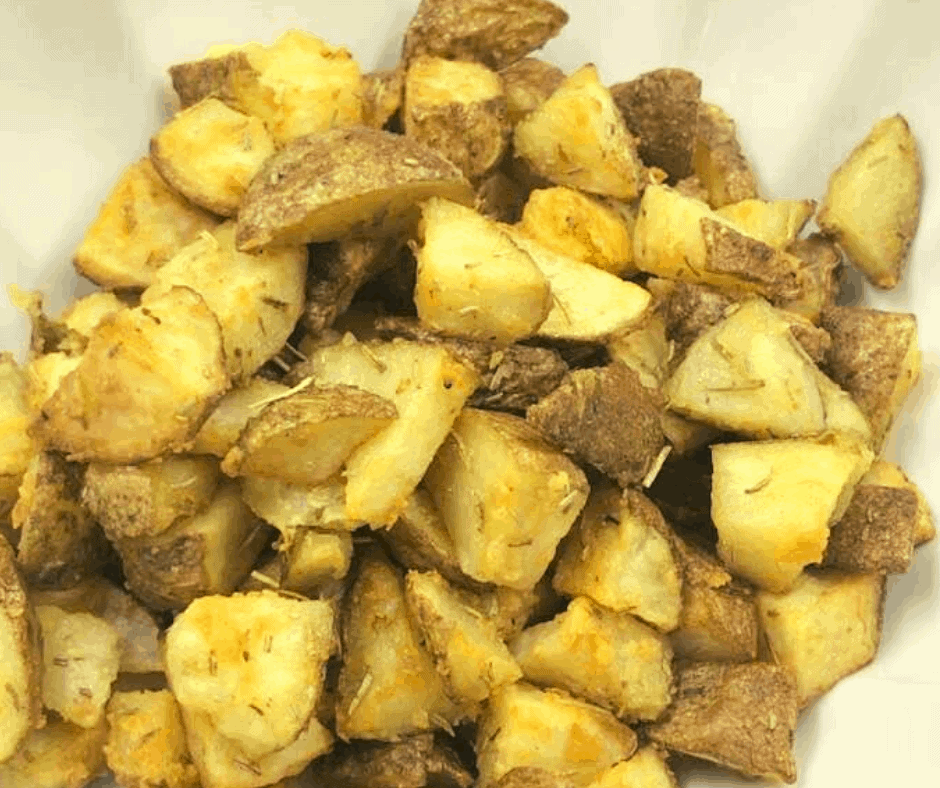 There is nothing quite like a meat and potato meal. It is one of the most classic meals, you have in America.
Everyone loves potatoes! And good to know that there are hundreds of ways to cook them. Whether you want to use the Instant Pot (Pressure Cooker), air fryer, or just make them in your oven, they all full of flavor. The key to a great dish is spices, you need to use lots of different spices in your potato dish until you find one that you really like on potatoes. I used to hate salt on my potatoes, but my son loves them, so one day, I let him season them. I realize that good old salt and pepper, applied in LARGE quantities, really seasoned the potatoes well, so after that, I used to add more than I usually did, and everyone complimented me on my potato dishes. So, experiment, find out what spice you like, and adapt it to any potato recipe.
Another great reason for using potatoes as your side dish is that they are so budget-friendly, these are usually on sale at the grocery store, at least twice a month, so take that time and grab yourself a package/bundle.  You can literally turn one package of potatoes for about $3.00 for a 5-pound bag, into about 3 dishes. So, that's a real budget saver. Potatoes are used around the world for dishes, in Italy, they use potatoes to make gnocchi, in Africa, they make North African potato soup. They are able to be stored for a
TIPS FOR STORING POTATOES:
Store potatoes in a cold, well-ventilated area.
Never store potatoes in the refrigerator, any temperature lower than 50 degrees F, changes the texture of the potato and will affect the taste of the potato dish.
If you do choose to store potatoes in the refrigerator, let them slowly come to room temperature, before you cook the potatoes.
Paper bags work amazingly when you are storing potatoes
Do not wash potatoes, before storing them.
If your potatoes have started to sprout, do not despair, just simply cut the sprout off, they are still safe to eat.
If your potatoes have turned green, this is due to a chemical called Solanine, which means that the potato should be discarded, note: eating them in large quantities can cause you to get ill, so it's best to throw away.
Today, I am showing you one of my classic potato dishes, that my mother used to make when I was a child, she would be one of the best foil meal makers, I later found out that this is a style of campfire cooking.
I cut the potatoes into dices, leaving them about 1 to 2-inch chunks because I find them easier to eat.
Dice Cut: They are perfect for the air fryer, since making sure that all the potatoes are uniformed, allows them to cook all the way through and the entire potato dish will be ready at the same time.
To Dice: A Potato: Simply, slice the potato in half, then cut that half again into half, and then cut into about 1-inch pieces.
MY RECOMMENDATIONS FOR AIR FRYERS, WHICH IS A VERY COMMON QUESTION, I RECEIVE. HERE ARE MY THREE FAVORITES, AT THE TIME OF THE POST.
GoWise Air Fryer, I think this is the best model to get you into the air fryer world, it doesn't mean that you are going to stick with it, but it's a solid machine, large enough for a chicken and inexpensive enough that you can upgrade later, and use it for sides.

Secura Air Fryer: This is MY first air fryer, I have had it since (Amazon tells me I ordered it on August 23, 2017), It is a fabulous machine, and I always recommend it to my Facebook group, when they are on sale because it works. And to be honest, once you get into the air fryer world, you want another one for side dishes (and, I'm so hoping that is true and not just me)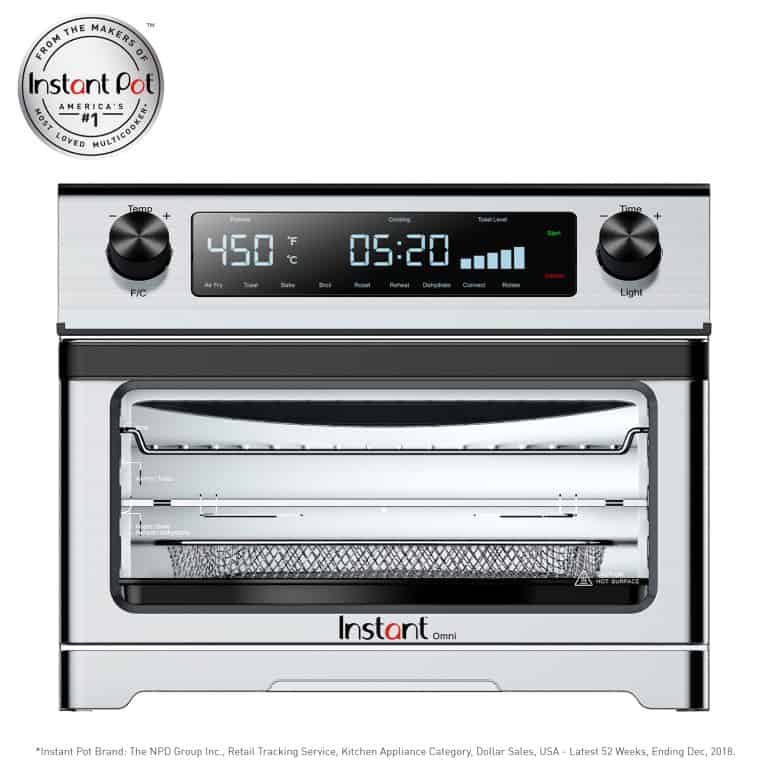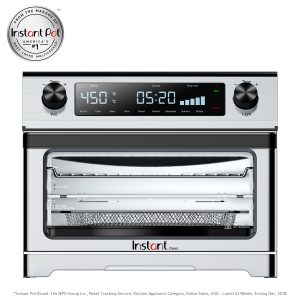 Parchment paper makes your life easier, they prevent the food from sticking to the air fryer.
Some companies even sell their own, precut perfectly shaped circles made specifically for their air fryers.
This is a great one, that I made French Fries with, and they are also great for making, Chik-A-Fila Waffle Fries.
It's also easy to use.
Mandoline Gloves, This is a must, if you get a Mandoline
Protect your hands.

Universal Air Fryer Accessories
This set covers almost any recipe, and it's dishwasher safe.
These are great to get things in and out of the Air Fryer.
Hasselback Potato Slicing Rack, make perfect potatoes
Don't Forget To Pin–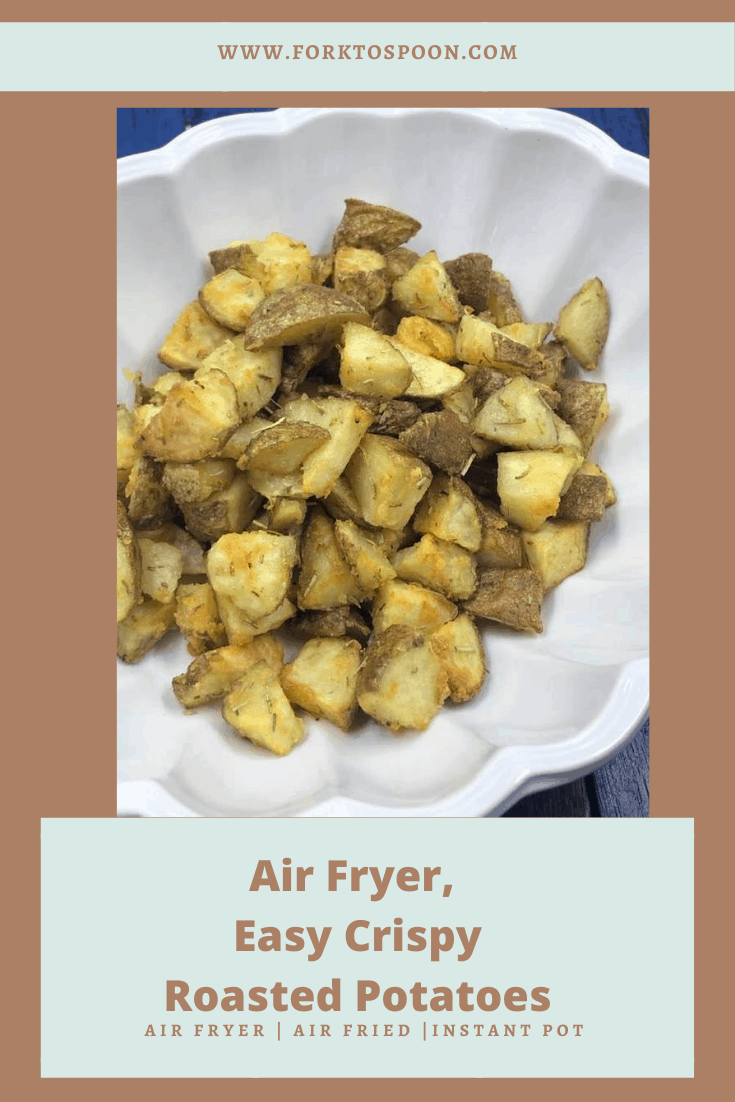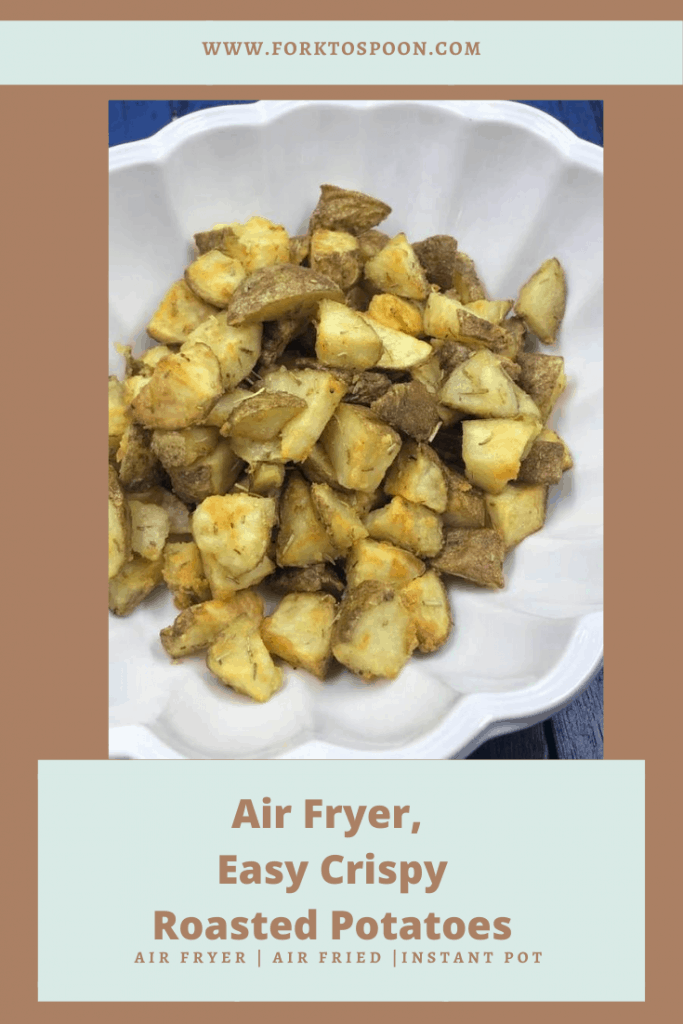 Yield: 4-6 servings
Air Fryer, Easy Crispy Roasted Potatoes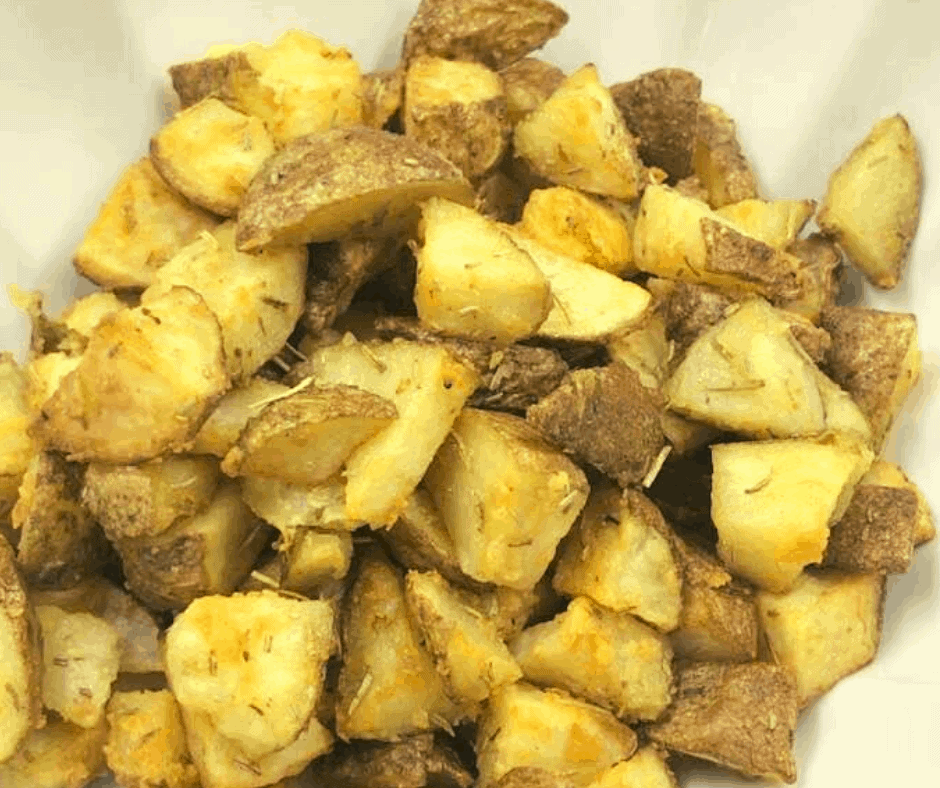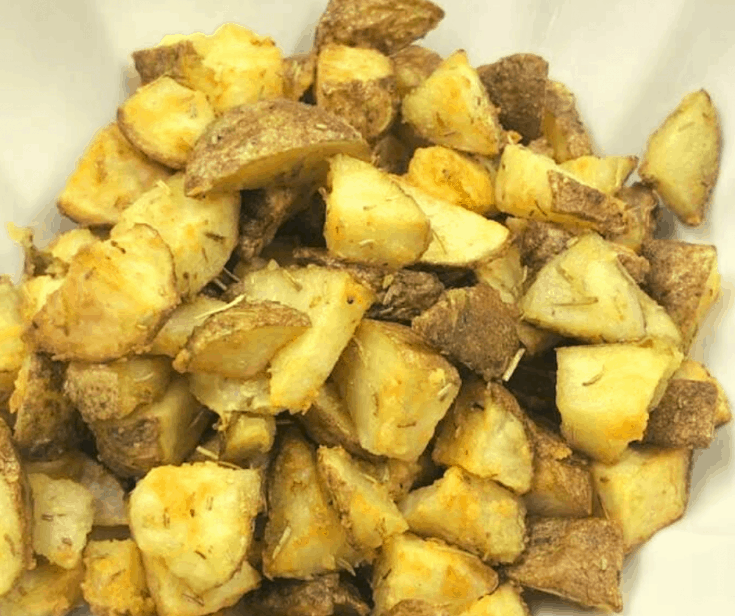 This is a really easy recipe for roasted potatoes, they taste just like they come straight from the oven, but only better. They are best served warm.
Ingredients
1 pound new potatoes, diced
2 tablespoons olive oil
1 teaspoon garlic powder
1 tablespoon Parmesan cheese, grated
1 teaspoon Italian seasoning
1 teaspoon Cajun seasoning
salt and pepper to taste
Instructions
Start by dicing your potatoes into 1-inch pieces.
After dicing them, place them in a large mixing bowl.
In a small bowl add the olive oil and seasonings.
Mix well.
Pour over the potatoes, making sure they are well coated.
Spread over the air fryer tray or in the air fryer basket
Set the pan into the air fryer. (or the basket into the air fryer)
Set the temperature to 350 degrees F (air fryer setting) for 16 minutes, after 8 minutes, flip the potatoes, and continue to air fry for the remaining minutes.
Plate, serve, and enjoy!