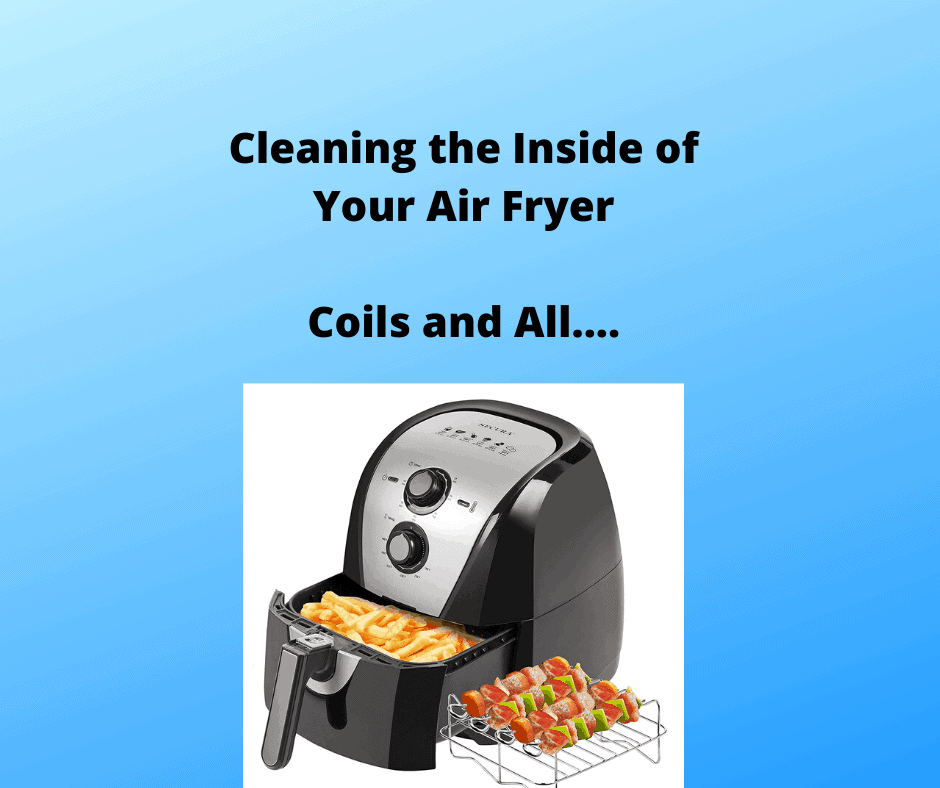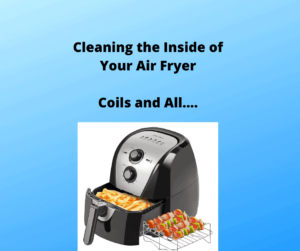 One of the most common questions in the air fryer group is how to clean the inside of the Air Fryer.
Here are some important guidelines, when you attempt to clean the inside of the air fryer.
Make sure it is not plugged in. You can get shocked or electrocuted.
Remove all of the parts that are removable, the basket and any accessories.
Use a wet paper towel, to wipe the inside.
Flip the air fryer over.
You should be able to see the inside of the air fryer, including the heating element.
Wipe as much as you can off, with a dish brush. There might be some food particles, that are lodged into the heating element.
Flip it back over.
Then fill up an air fryer safe pan with water and two tablespoons of lemon juice.
Place the air fryer safe pan, filled with water and lemon juice and put it into the air fryer basket.
Return the basket into the air fryer.
Plug the air fryer in.
Set the time for 15 minutes at 200 degrees F.
After the time is up, let the air fryer cool down.
Then unplug the air fryer.
Remove the air fryer basket and pot of water.
Make sure you check that it's cooldown.
Use a paper towel or cloth to clean the coils.