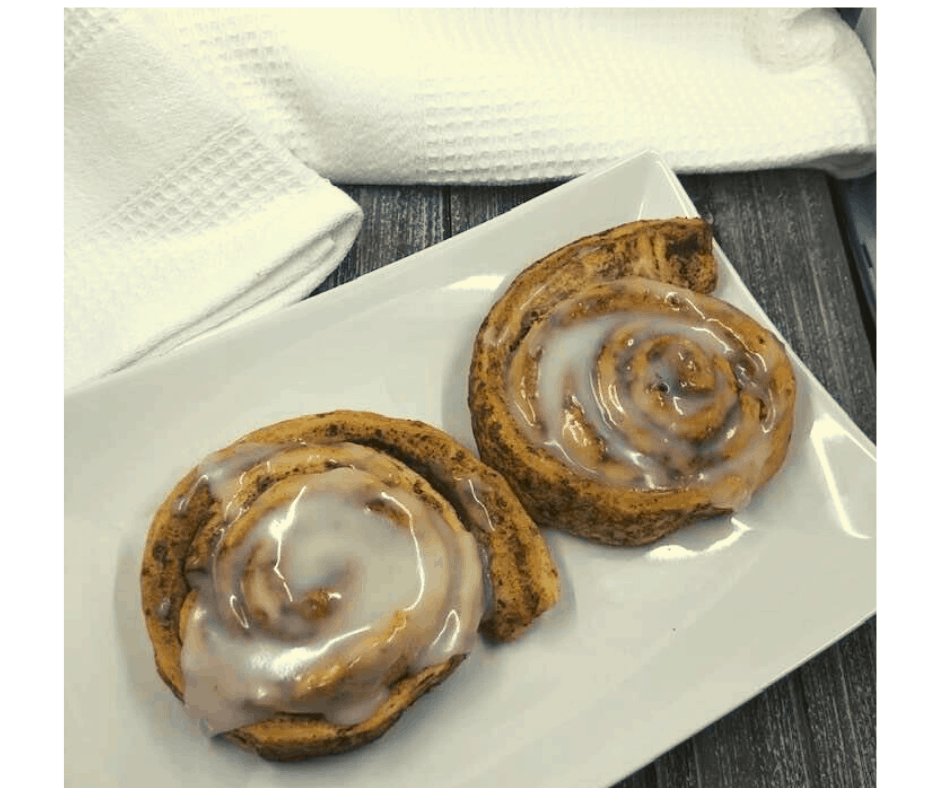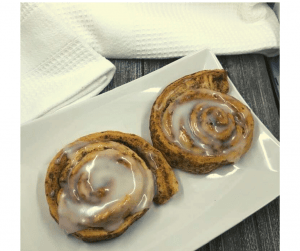 Today, I'm just going to go step by step for everyone who asks about how to make them.
There is no printable recipe, this is like a guide.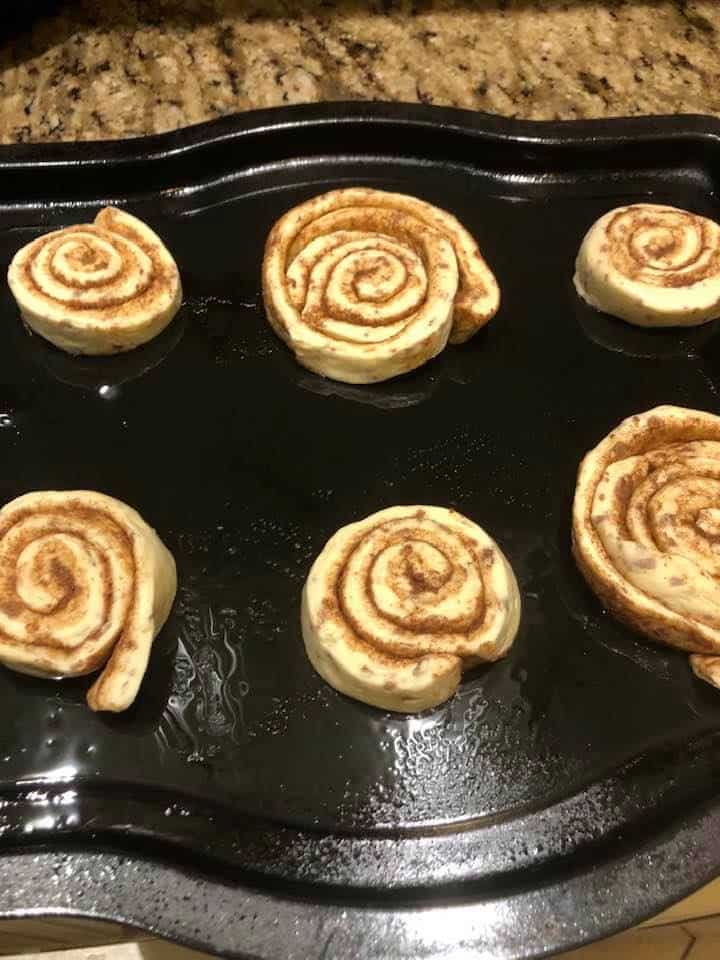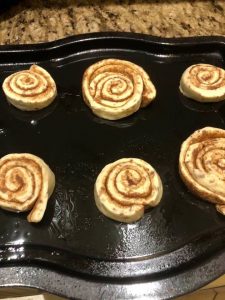 Unroll the rolls and place them onto a greased (non-sticking oil or olive oil spray) tray.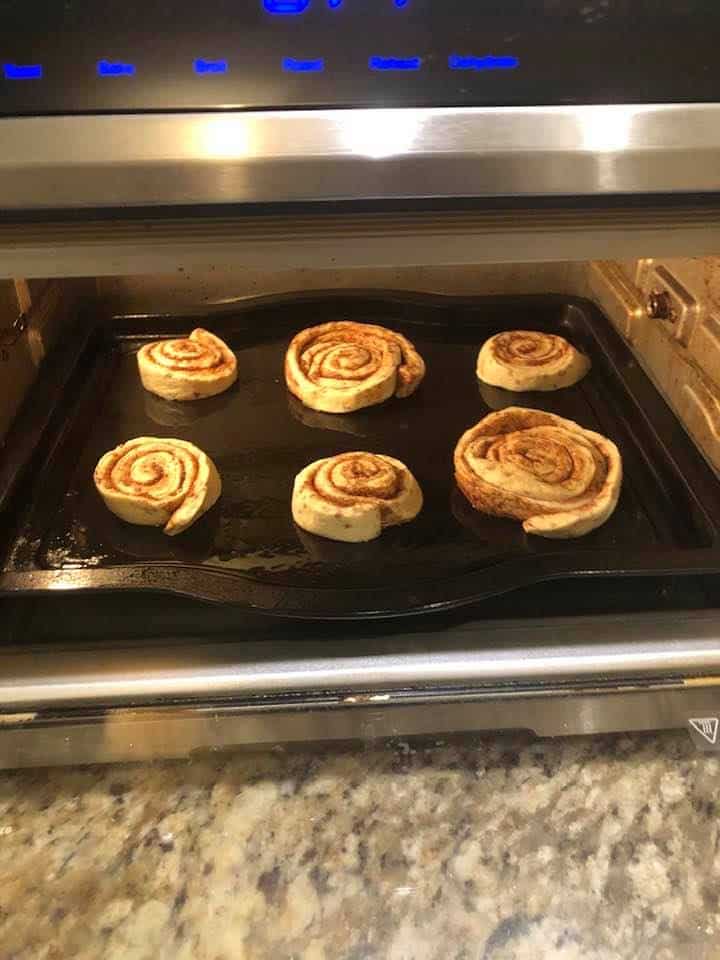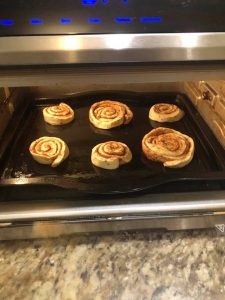 Then place the tray into the air fryer, set the temperature to 320 degrees F, for 5 minutes.
Now, this part is optional, but this is how I do it.
Once the rolls are cooked, remove them, then spread the frosting that comes with it onto them, and then just place in the air fryer, set for 1 minute.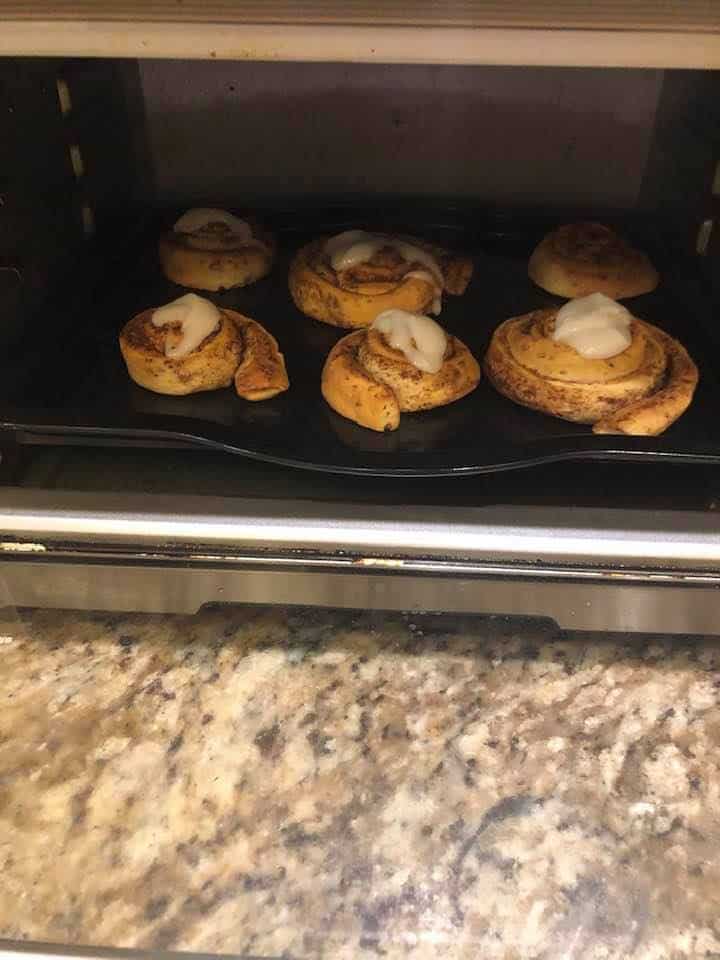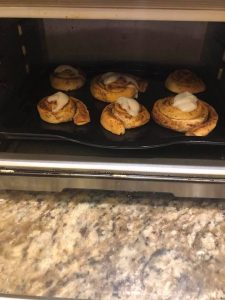 As soon as the frosting starts to melt (you can see it, in the picture, below) remove the cinnamon rolls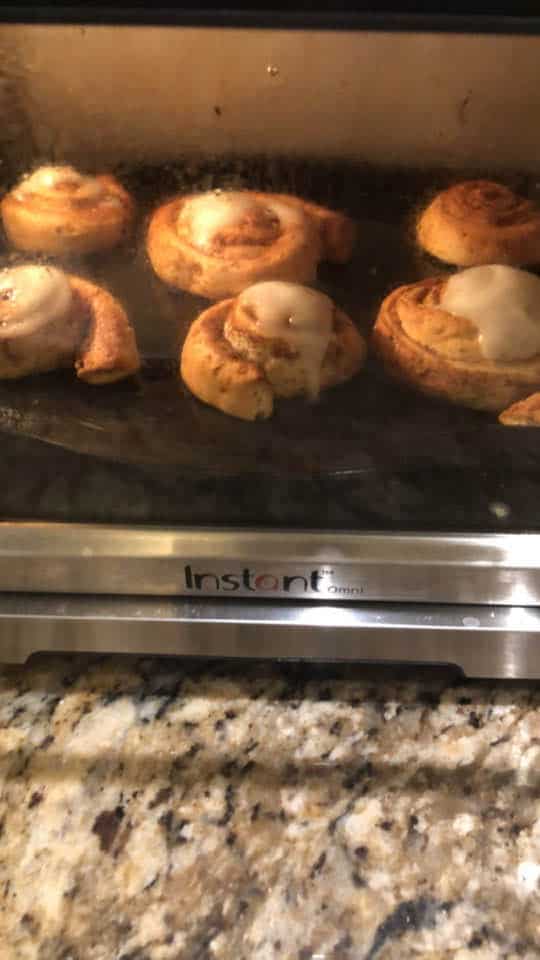 Plate, serve and enjoy!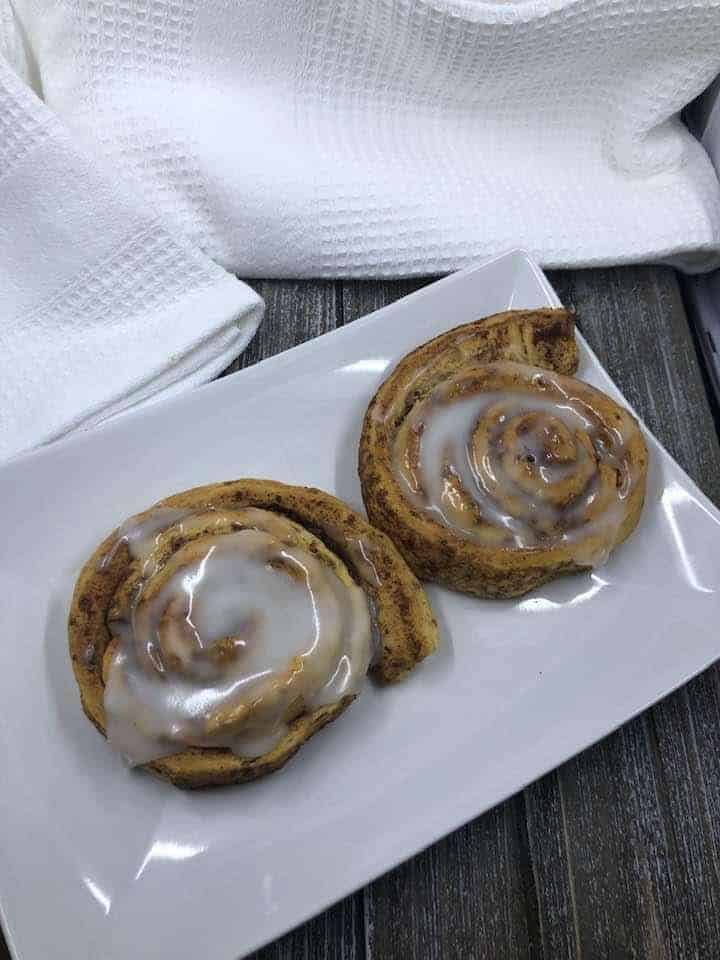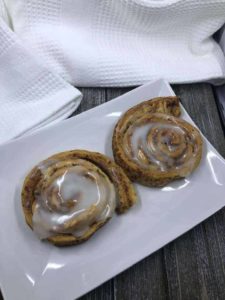 Here are my three favorites, at the time of the post.
GoWise Air Fryer, I think this is the best model to get you into the air fryer world, it doesn't mean that you are going to stick with it, but it's a solid machine, large enough for a chicken and inexpensive enough that you can upgrade later, and use it for sides.

Secura Air Fryer: This is MY first air fryer, I have had it since (Amazon tells me I ordered it on August 23, 2017), It is a fabulous machine, and I always recommend it to my facebook group, when they are on sale because it works. And to be honest, once you get into the air fryer world, you want another one for side dishes (and, I'm so hoping that is true and not just me)

Omni Air Fryer, By Instant Pot: This is my newest addition and I am in love. There are a lot of things I love about this, but the main ones are that I can make a LOT of food for my family, and since I have 2 teenage boys, I really need the same. Also, this was my first air fryer oven, so I am loving making cookies, pancakes and other food that needed a flat surface.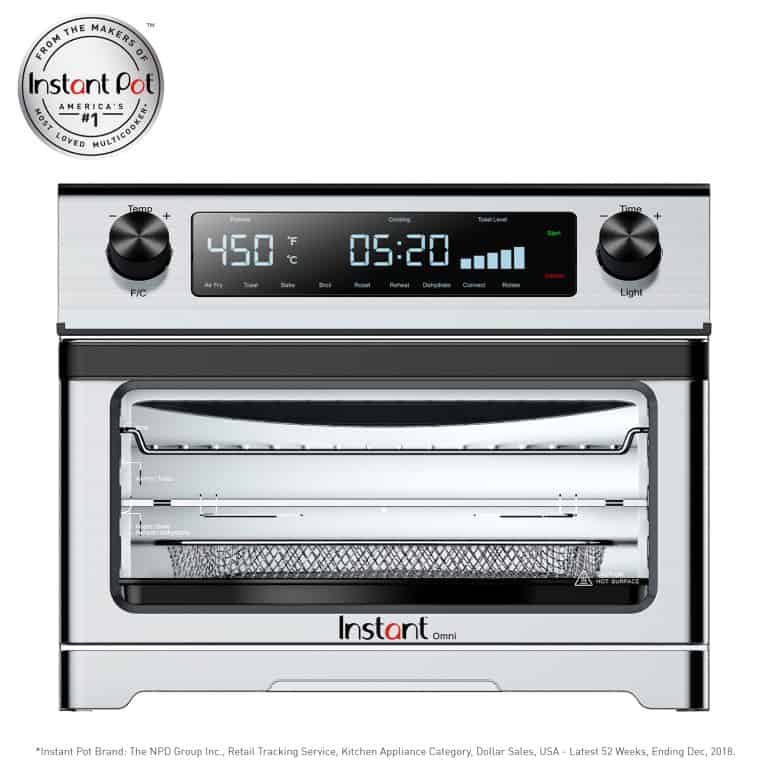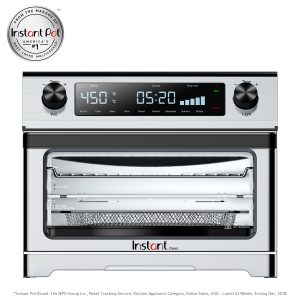 Don't Forget To Pin—