As Black Friday 2023 approaches, it's the perfect time for savvy shoppers and culinary enthusiasts to snag incredible deals on one of the most sought-after kitchen gadgets – the air fryer. Renowned for its ability to cook delicious meals with less oil and in less time, the air fryer has become a must-have in modern kitchens.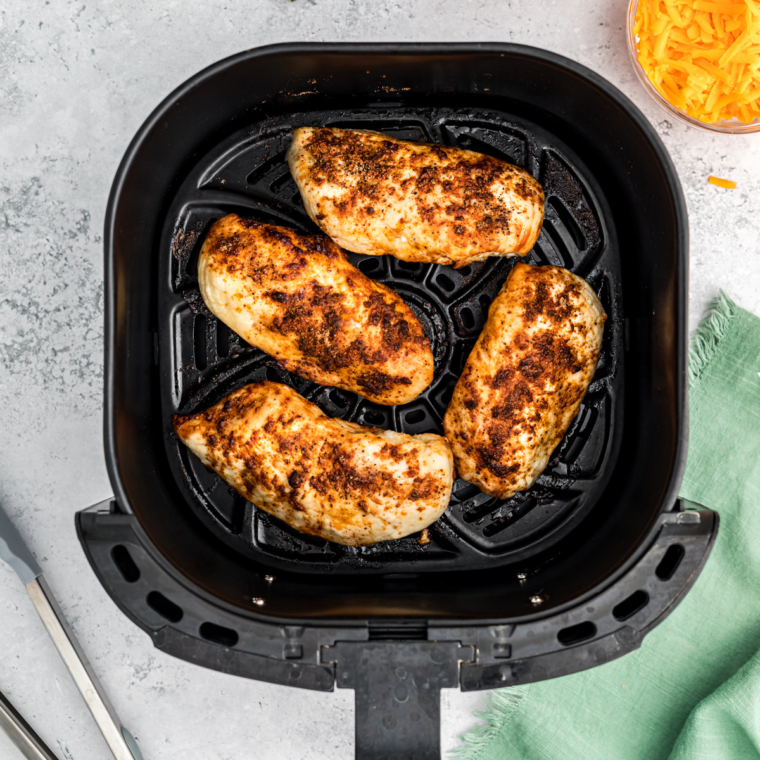 In this post, we will guide you through the best Black Friday deals of 2023 on air fryers, from top brands to budget-friendly options. Whether you're looking to upgrade your current model or are a first-time buyer, Black Friday offers the perfect opportunity to get your hands on an air fryer at a fraction of the regular price. Stay tuned as we unveil where to find the most attractive discounts and what to consider when choosing the right air fryer for your cooking needs. Get ready to transform your cooking experience with these fantastic Black Friday air fryer deals!
What deals should I expect on air fryers?
uring Black Friday sales, you can expect a wide range of deals on air fryers from various retailers and brands. Here are some types of deals you might encounter:
Discounted Prices: Look for significant discounts on popular air fryer models, including both high-end and budget-friendly options.
Bundle Offers: Some retailers might bundle air fryers with accessories like additional racks, skewer sets, or recipe books, adding value to your purchase.
Doorbuster Deals: These are typically very steep discounts available for a limited time or in limited quantities. They often feature on the first day of the sales or at specific times.
Online Exclusive Deals: With the rise of online shopping, expect exclusive deals on websites like Amazon, Best Buy, Walmart, and more. These deals might include additional discounts or free shipping.
Brand-Specific Sales: Renowned brands like Philips, Ninja, Cosori, and Instant Pot often have their Black Friday promotions, which can be found on their websites or through major retailers.
Cashback and Rewards: If you're using credit cards or specific payment services, look out for cashback or reward points offers, which can further reduce the overall cost.
Refurbished or Open-Box Deals: Some retailers offer additional discounts on refurbished or open-box models, which can be a great option if you're looking for a high-end air fryer at a lower price.
Remember, while Black Friday deals can be exciting, it's important to do your research beforehand. Check reviews, compare prices, and understand the features you need to ensure you get the best deal on an air fryer that suits your needs.
How to choose the best air fryer for you
Choosing the best air fryer for your needs involves considering several key factors. Here's a guide to help you make an informed decision:
Size and Capacity: Consider how much food you'll typically be cooking. Air fryers range in size from compact models suitable for one or two people to larger versions that can accommodate meals for a family. Look at the quart size – commonly from 2 to 7 quarts – to gauge capacity.
Cooking Functions: Some air fryers offer multiple cooking functions beyond air frying, such as baking, roasting, grilling, and even dehydrating. If you're looking for an all-in-one appliance, check for these features.
Ease of Use: Look for air fryers with intuitive controls, whether they are digital or manual. Features like preset cooking programs, timers, and adjustable temperature controls can make the cooking process more convenient.
Footprint and Design: Consider the amount of counter space the air fryer will take up. Some models have a larger footprint, while others are more compact. Also, think about whether you prefer a pull-out drawer design or a flip-top.
Cleaning and Maintenance: Check how easy it is to clean the air fryer. Non-stick, dishwasher-safe baskets and trays make cleanup much easier.
Power and Efficiency: The wattage of an air fryer typically ranges from 800 to 1500 watts or more. Higher wattage can mean faster and more efficient cooking, but it also comes with higher energy consumption.
Price: Air fryers come in a range of prices. More expensive models often offer more features, larger capacities, and better build quality. Determine your budget and find the best option within it.
Brand and Warranty: Consider well-known brands with good customer support and warranty coverage. Reading reviews and checking the manufacturer's warranty can give you an idea of the product's quality and the company's customer service.
Extra Features: Some air fryers come with additional features like rotisserie functions, racks for layering food, or the ability to shake or stir food mid-cycle.
Health Considerations: If your primary reason for purchasing an air fryer is healthier cooking, look for models that efficiently cook with little to no oil and maintain the nutritional value of the food.
By considering these factors, you can choose an air fryer that fits your cooking habits, space, and budget, making your experience both enjoyable and tailored to your lifestyle.
Air fryer Black Friday deals under $100

For Black Friday 2023, you can find several attractive deals on air fryers under $100. Here are some of the discounts available:
These deals offer a great chance to get a high-quality air fryer at a significantly reduced price during the Black Friday sales.