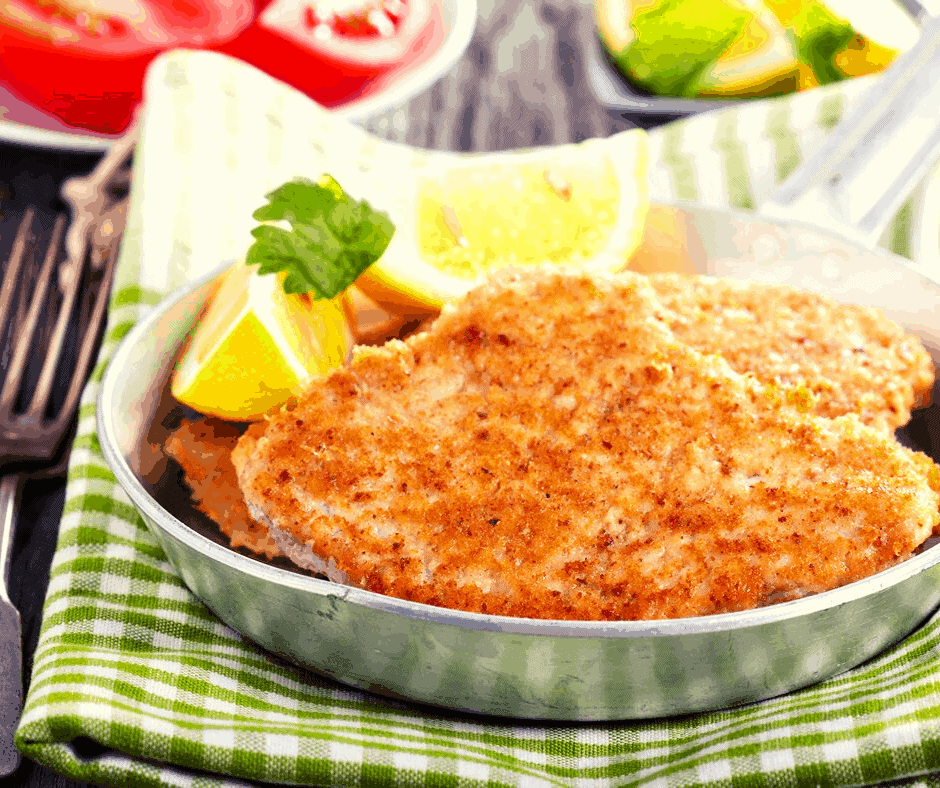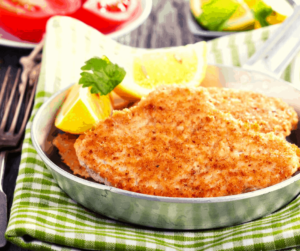 Yummy!
This is one of the easiest recipes, Air Fryer, Air Fried, Parmesan Chicken Cutlets
Here is a great recipe, which is a twist on a basic air fried chicken dish, before I had my air fryer, I  would use the grill to make all of my chicken dishes, and my kids loved it so, I decided to try it in the air fryer. You know what, I think chicken does better in the air fryer than on the grill.
There is a great secret to your chicken, so if you have been coming up with chicken that is dried or with white spots. The secret, which most experience air fryer people would tell you is to spray, spray and spray your chicken. Always, spray your chicken before and after you flip your chicken. This will ensure a moist and delicious chicken dish.
This chicken was a huge hit with my kids, and it was an easy meal. And isn't it easy, when the entire family east the same meal?
This chicken dish can be made ahead of time, just cover it with aluminum foil, depending on how long dinner is, from the time you make it until you eat it. If it's a long time, remember to keep it in the refrigerator, until ready to eat.
Here are some tips for air frying chicken:
Seasoning your chicken is important.
Most chicken dishes can be rubbed and then set into the refrigerator ahead of time. So, when you come home from work/errands/kids, etc., you can just place it in the air fryer, spray it with olive oil spray and air fryer.
Spraying the chicken with olive oil spray is one of the keys. I spray the heck of out of, and I always get no white spots and tender (way juicy) chicken.
Always flip the chicken halfway, and then spray again. This way both sides are nice, light and tender.
Because eating uncooked chicken is unhealthy and can you sick, invest in a meat thermometer.
J.A. Henckels 6-Inch High Carbon Stainless Steel Chef's Kitchen Knife
 Stainless Steel Measuring Cups, 5 Piece Set
Hudson Essentials Stainless Steel Measuring Cups Set-6 Piece Stackable Set with Spout
Anchor Glass Measuring Set–This is one of the handiest tools in the Kitchen 
OXO Good Grips 12 Inch Stainless-Steel Locking Tongs
Don't Forget to Pin—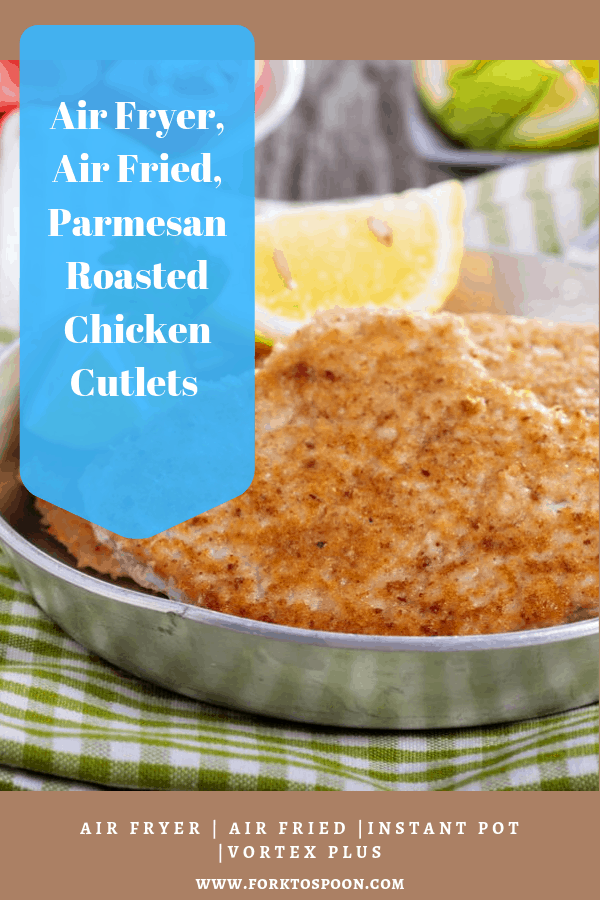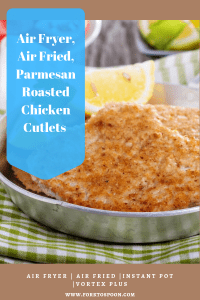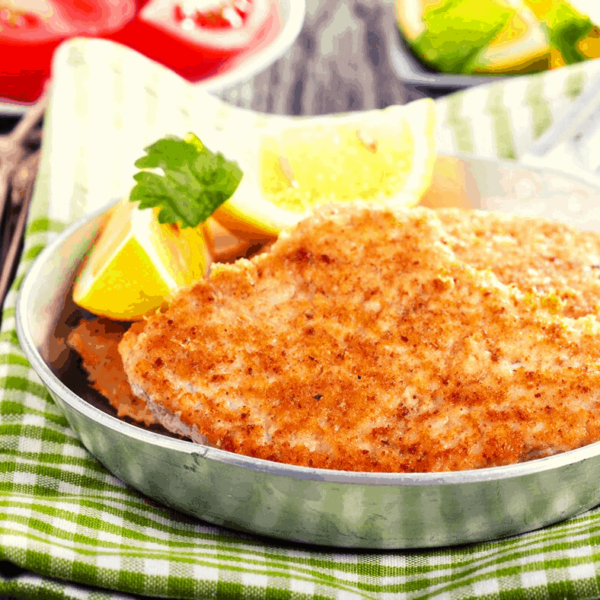 Air Fryer, Air Fried, Parmesan Roasted Chicken Cutlets 
Light and flavorful this is a perfect air fryer chicken. The absolute best way to prepare boneless breast of chicken in the air fryer, it's Weight Watcher's Friendly.
Ingredients
4-6

boneless breast of chicken

1/4

cup

grated Parmesan cheese

2

tablespoon

bread crumbs

1

teaspoon

dried parsley

1/4

teaspoon

paprika

1

teaspoon

garlic powder

1/4

teaspon

black pepper
Instructions
In a small bowl mix together the grated Parmesan cheese, bread crumbs, dried parsley, paprika, garlic powder, and black pepper.

Then dip your chicken breast in the mixture, making sure to coat all around the chicken.

Place on a greased air fryer tray or in a greased air fryer basket, spray the chicken generously with olive oil (Note: cover the breading with olive oil, otherwise you will get white spots)

Set the temperature for 370 degrees for 7 minutes, after 7 minutes, flip the chicken and spray the chicken again with olive oil, set for another 7 minutes.