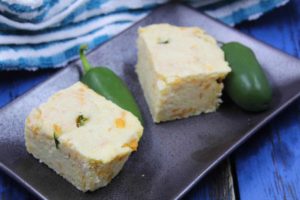 My kids love cornbread, they absolutely love it when I throw some sliced jalapenos and cheddar cheese in the batter. Today's recipe Air Fryer Jalapeno and Cheddar Cheese Cornbread. 
If you have not tasted jalapeno and cheddar cornbread, you are really missing out. The sweet and has a great balance of sweet and spicy (thanks to the jalapeno peppers)
I refer to this in my family as Mexican Cornbread.
Today's Recipe for Air Fryer Jalapeno and Cheddar Cheese Cornbread–
Ingredients:
3 cups

 all-purpose flour

1 cup

 cornmeal

1/4 cup

 sugar

2 tablespoons

 baking powder

2 teaspoons

 salt

2 cups

 of milk

3

 large eggs

2

 sticks butter (softened)

8 ounces

 shredded cheddar cheese

2

 jalapeno peppers
Simple Directions:
Start by mixing the flour, cornmeal, sugar, baking powder, and salt together.

Mix in the milk and eggs.

Add in the cheddar cheese and butter.

Dice the jalapenos.

After all of the batter is fully mixed.

Fold in the jalapeno peppers.

Spray your air fryer safe pan with non-stick cooking spray.

Spread the batter into the prepared pan.

Place the pan into your air fryer basket for 20 minutes at 340 degrees F.
After the time is done, use a toothpick and stick it in the middle of the cornbread if it comes out clean you are done, if not add a few more minutes to cook it fully. Never eat it raw.
Once the cornbread is fully cooked, remove the pan from the air fryer basket, and let cool before you cut it.
Plate, serve, and enjoy!
Here are some other Tried & True Air Fryer Cornbread Recipes–
The History of Cornbread–
if you are not familiar with cornbread it is really an ancient dish that we inherited from the Native Americans.  They used to slow cook the cornbread over an open flame. And they would eat it for days and days.
Southerners are said to like sweeter cornbread than northerners.
Some people prefer eating it with cheese, jalapenos, or using buttermilk vs regular milk. The variations are endless.
Today, I added both jalapenos and shredded cheddar cheese into the mix, and we had a great side dish. This cornbread goes with anything, but I am really loving it with a big dish of chili in the winter months. In the summer months, I love it with BBQ.
A few items used in the making Jalapeno Cheddar Cornbread affiliate links are included–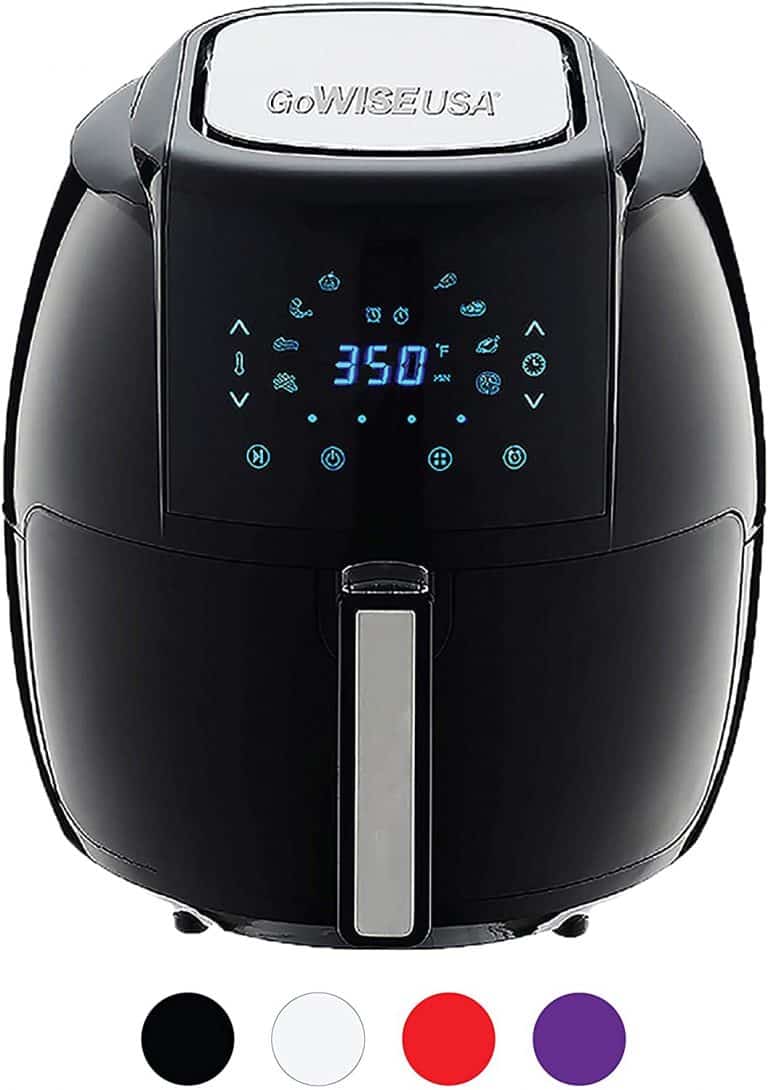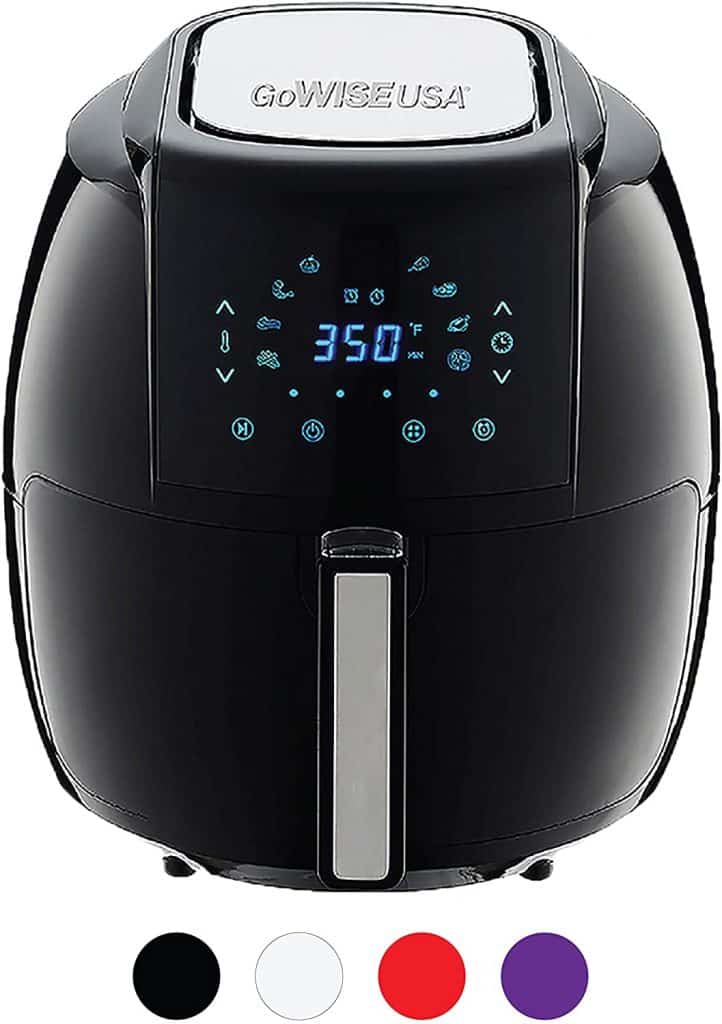 Don't Forget To Pin–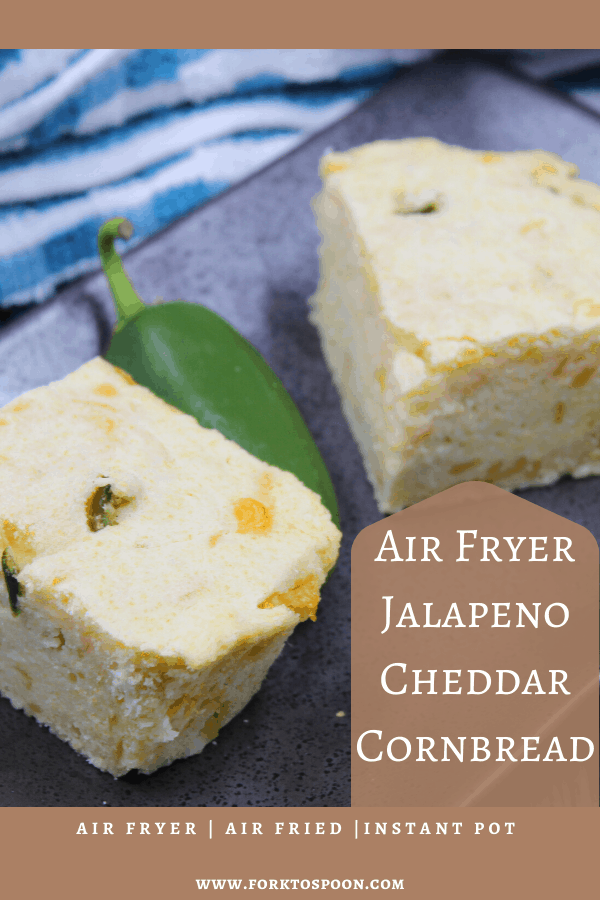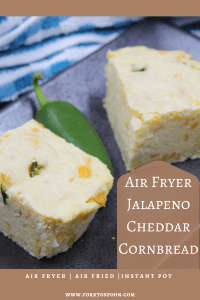 Print