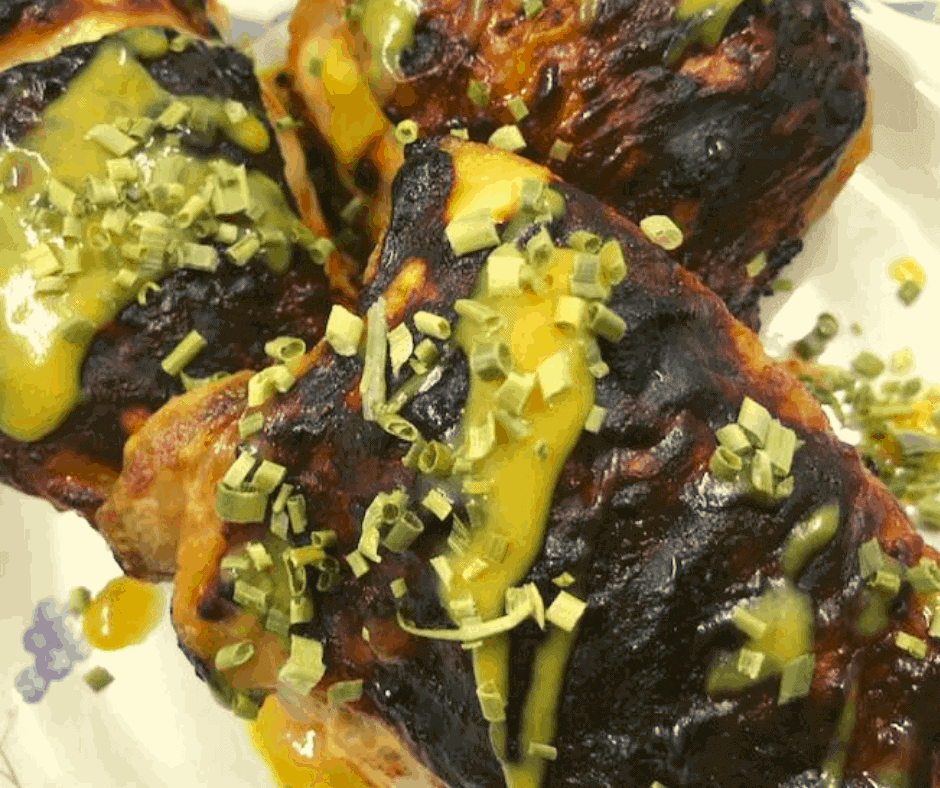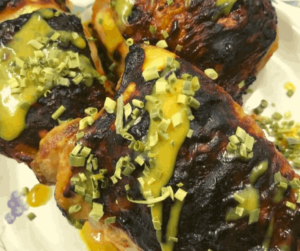 Yummy! How about some Air Fryer, Air Fried, Instant Pot, Vortex Plus, Crispy Baked Air Fried Chicken Thighs
Here is a great recipe, which is a twist on a basic air fried chicken dish, before I had my air fryer, I  would use the grill to make all of my chicken dishes, and my kids loved it so, I decided to try it in the air fryer. You know what, I think chicken does better in the air fryer than on the grill.
There is a great secret to your chicken, so if you have been coming up with chicken that is dried or with white spots. The secret, which most experience air fryer people would tell you is to spray, spray and spray your chicken. Always, spray your chicken before and after you flip your chicken. This will ensure a moist and delicious chicken dish.
This chicken was a huge hit with my kids, and it was an easy meal. And isn't it easy, when the entire family east the same meal?
This chicken dish can be made ahead of time, just cover it with aluminum foil, depending on how long dinner is, from the time you make it until you eat it. If it's a long time, remember to keep it in the refrigerator, until ready to eat.
Here are some tips for air frying chicken: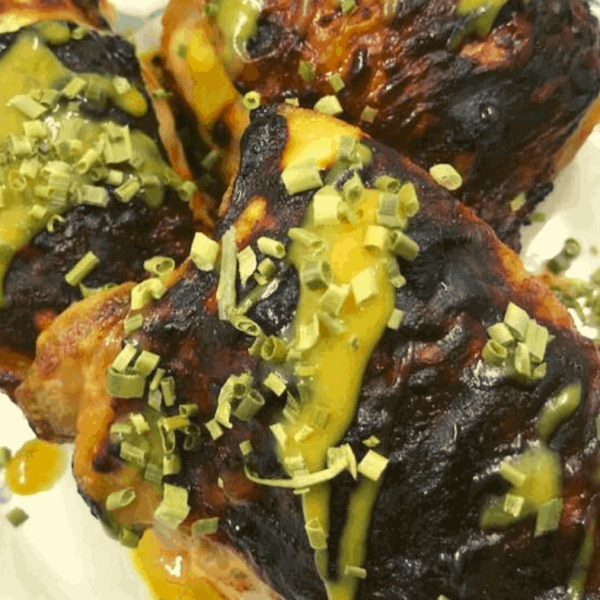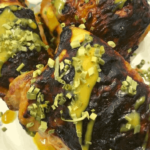 Air Fryer, Air Fried, Instant Pot, Vortex Plus, Maple Dijon Glazed Chicken Recipe
With only a few key ingredients you can have an amazing chicken dish, that is budget-friendly. Switch this marinate out for a boneless chicken breast, you have another meal.
Ingredients
4-6

chicken thighs

1/2

cup

Dijon mustard

1/4

cup

maple syrup

1

tablespoon

rice wine vinegar

salt, pepper and chives to taste.
Instructions
Start by drying your chicken thighs with a paper towel.

Then in a small bowl mix together the Dijon mustard, maple syrup and rice wine vinegar

Then rub all over the chicken.

Place on an air fryer tray or in the air fryer basket, and set the timer for 30 minutes at 350 degrees F, about 1/2 way through, baste the chicken again, and flip.

Add some salt, pepper, and chives, Plate, serve and enjoy!