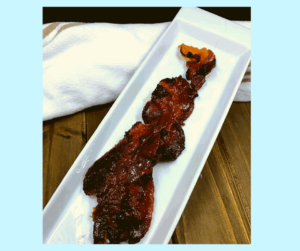 Bacon, bacon and more bacon. Everyone loves bacon. It's one of America's favorite foods, according to research America consumes over 600 million pounds of bacon, every year.  My own kids absolutely love to eat it, they can eat an entire plate of bacon, without eating anything else, in fact, one time, my son Jason, ate an entire plate of bacon at a hotel, and that's all, no eggs, no toast, just a plain plate of bacon.  (He did finish it off with a huge glass of milk, so I guess it balances out, LOL)
There are a ton of ways that you can jazz up this common food, I recently started to candy them, and they are fabulous. Bacon is also low carb, so if you are on a low carb diet, you can use it in lots of recipes.
Here are some tips of  bacon:
Always, preheat the air fryer, bacon tends to cook better on a hot surface.
Spread out the bacon, so it's flat in the air fryer.
Set the temperature to 350 degrees F., or 175 degrees C.
If you add a couple of tablespoons of water to the bottom of the air fryer basket, you will prevent smoke that occurs, when you are air frying bacon.
At the halfway point, always flip the bacon.
Fair warning though, if you are making this in the air fryer, it gets very messy, make sure you add foil on the bottom, to help catch the drippings. Otherwise, just remember to soak it before you add it to the dishwasher.
Another warning this stuff is highly addictive, it's as sweet as candy but has the lovely sweet-savory taste that lingers in your mouth. My husband thought it looked burnt, but him being a guy still shoveled it into his mouth and his only response, as he grabbed a few more pieces for the drive to work, was boy this is good.
Kitchen Items Used: (Note: Affiliate links are included in this post)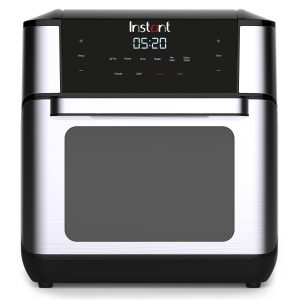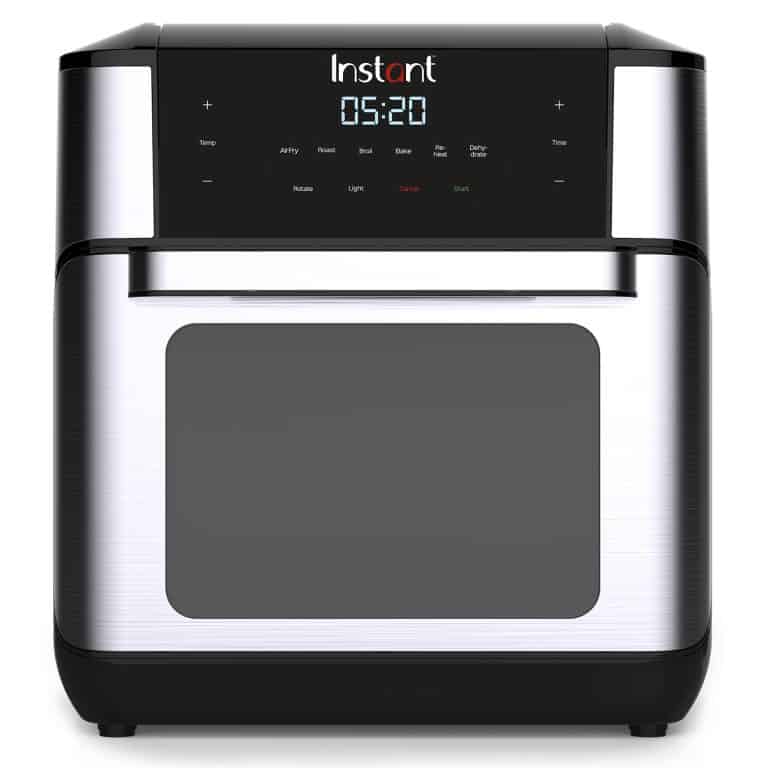 Instant Pot, Vortex Plus, Air Fryer
J.A. Henckels 6-Inch High Carbon Stainless Steel Chef's Kitchen Knife
 Stainless Steel Measuring Cups, 5 Piece Set
Hudson Essentials Stainless Steel Measuring Cups Set-6 Piece Stackable Set with Spout
Anchor Glass Measuring Set–This is one of the handiest tools in the Kitchen 
OXO Good Grips 12 Inch Stainless-Steel Locking Tongs
Don't Forget To Pin–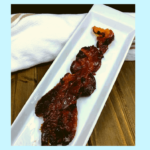 Air Fryer, Air Fried, Instant Pot, Vortex Plus, Air Fried, Maple-Pepper Glazed Bacon
This bacon is nice and flavorful, it makes for a great addition to any breakfast table or for a snack. My kids love it, it tastes so, so good.
Ingredients
8

slices

bacon

3

tablespoons

brown sugar

2

tablespoons

maple syrup

1/2

teaspoon

cayenne pepper

1

teaspoon

black pepper
Instructions
Start by preheating the air fryer to 400 degrees F, for about 3 minutes

In a long bowl, mix together the brown sugar, maple syrup, black pepper, and cayenne pepper.

Coat your bacon with the mixture.

As you coat the bacon, place them on an air fryer safe tray or in an air fryer basket.

set in the air fryer, and air fry for 4 minutes, then flip and air fry another 3 minutes more.