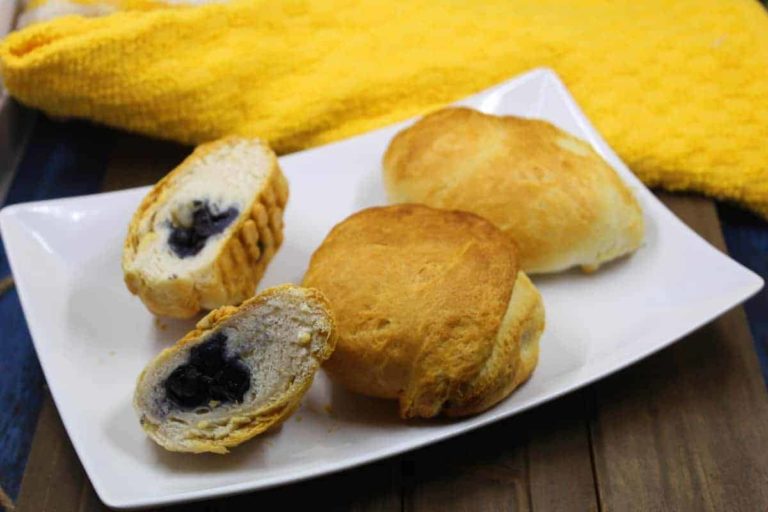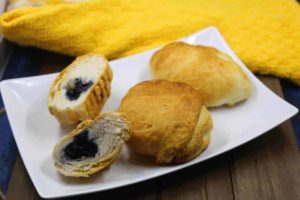 Everyone loves homemade bread, I have not met one person, that when I offered them a piece, they shook their heads and said, no I'm all set. My son Ethan loves bread, I mean he could live on bread alone. My other son Jason, could take it or leave it, but he loves blueberries, so this is what I came up with.
Now, if you have been following my blog for a while, you know I am all about real food for real people, you will never need to head to an obscure store for ingredients, and not know what they are. I am not about that, I am about making food for your family and friends, real people=real food.
This blueberry pancake-pull apart bread is no different. These are easy biscuits, that have literally 2 ingredients, biscuit dough, and blueberries, you do need some baking spray, but that's usually in air fryer cooking, so you probably already have that on hand.
Next week, I'm going to try my hand at making homemade biscuits, today, I made one of the most searched recipes on google, and it has been trending since Christmas (I think everyone got an air fryer then.)
Making bread is easy, I used to make it a lot when my kids were little, and I had a fancy bread machine. Now, that I am armed with an air fryer, and I love to experiment, I tried this today and the results were amazing.
The house smelled wonderful, there is nothing like the smell of freshly baked bread coming from the air fryer. My kids always come running to grab a slice while they are nice and hot and the butter just melts into it. Can you picture it?  I told my son, Jason that I would work on making homemade butter in the coming weeks, so be on the lookout for that recipe. I promise you, it's easier than it sounds, it is so easy you won't believe it.
When I was a small child, my mother and grandmother would always bake bread, did I mention I am old? I come from an old-fashioned Italian household, where everything was made from scratch, so it's not surprising I went into the "food business."
Here are some tips for baking in the Air Fryer–
And if you are new to the Air Frying world, here are some of the other recipes, that are available for you, for the Air Fryer:
Air Fryer-Homemade Shake and Bake Pork Chops
Air Fryer-Cornish Hen (With No Oil)
Air Fryer-Bacon Wrapped Shrimp
Air Fryer-Chocolate Fudge Brownies
Air Fryer-Honey BBQ Chicken Wings
This is one of the must-haves when making this recipe, it's a great one, it fits directly into the air fryer and it comes in packs of 2, a great deal.
2 Piece Air Fryer Muffin/Cupcake Pan
Don't Forget to Pin: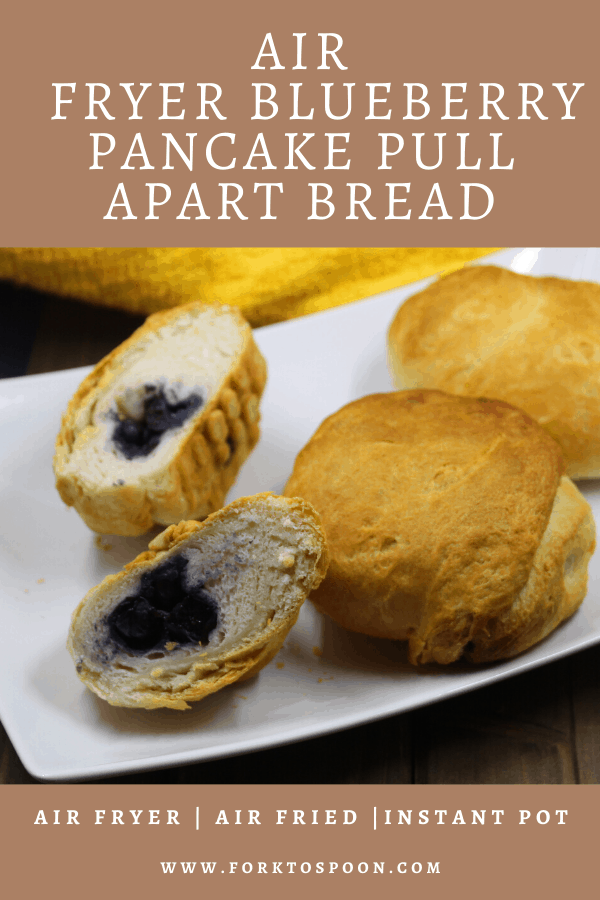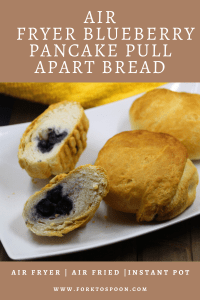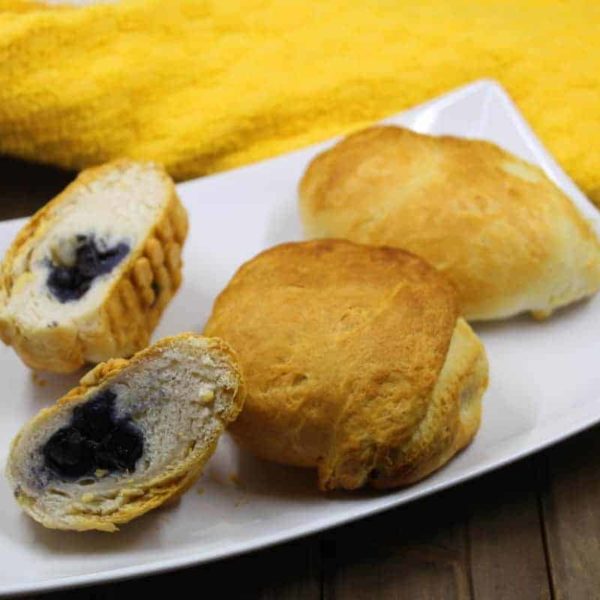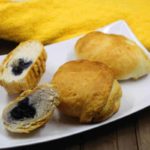 Air Fryer, Air Fried, Blueberry Pancake Pull-Apart Bread
Ingredients
1

package

biscuit dough (prepared, found in the refrigerator case)

1

cup

blueberries
Instructions
Start by laying out the biscuit dough.

Then make a ball with the dough.

Make a hole in the dough, for berries to be stuffed in there.

Fill the hole with blueberries.

Then roll the dough, to cover the blueberries.

Spray the basket with non-stick cooking spray. Then put the dough balls into the air fryer.

Set the time for 5 minutes at 350 degrees F.

Flip the dough over, and then set for another 5 minutes.

Check to see that the dough is cooked all the way through, once it is, removes the balls from the air fryer basket.