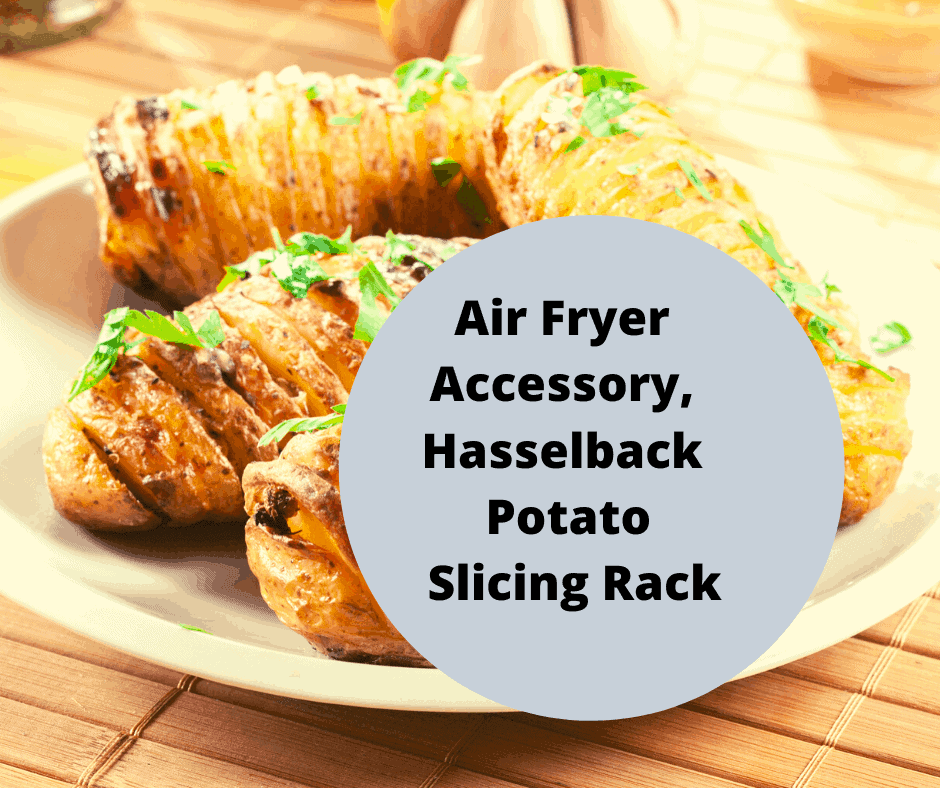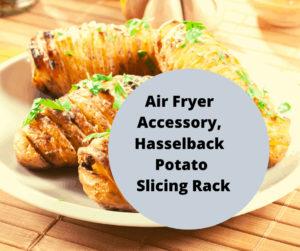 This was one of the first Hasselback potatoes, I ever did. My mother used to make them all the time when I was growing up, but she didn't have the fancy tool, which makes them less than a minute to make per potato.
If you aren't familiar with Hasselback potatoes, all they really are baked potatoes, that have thin slices in them, but only about 2/3 the way down, which allows the baked potato to stay together. In the slices, you can add all sorts of seasonings and/or butter. They take less time to cook in the air fryer and are cooked to absolute perfection.
Here are a couple of recipes, I did.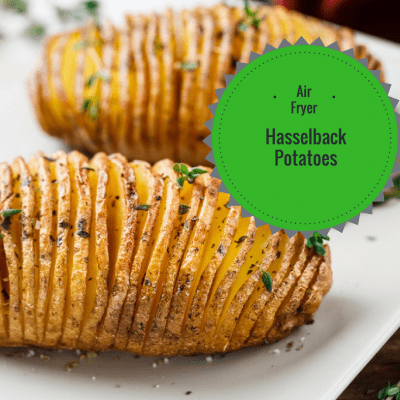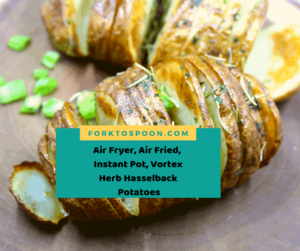 Today's Featured, Air Fryer Accessory, Charcoal Companion Hasselback Potato Slicing Rack
This tool contains two parts, the first is a wooden block that has two pegs, which hold your potato in place, you put your potato there, and then over it goes this metal cage, which is where you cut your potato.

Baked or grilled Hasselback potatoes are a crispier, flavorful alternative to baked potatoes. Potatoes are cut into thin slices partway through the potato so that slices are held together at the base of the potato. Hasselback potatoes cook faster and can also be loaded with your favorite baked potato toppings.
The stainless steel cutting guide is dishwasher safe. The wood dish is not dishwasher safe; wash with mild dishwashing soap, rinse, and dry immediately.

Cut your potatoes In Hasselback style quickly And easily

Measures 5.5″ x 3.8″ x 3.9″