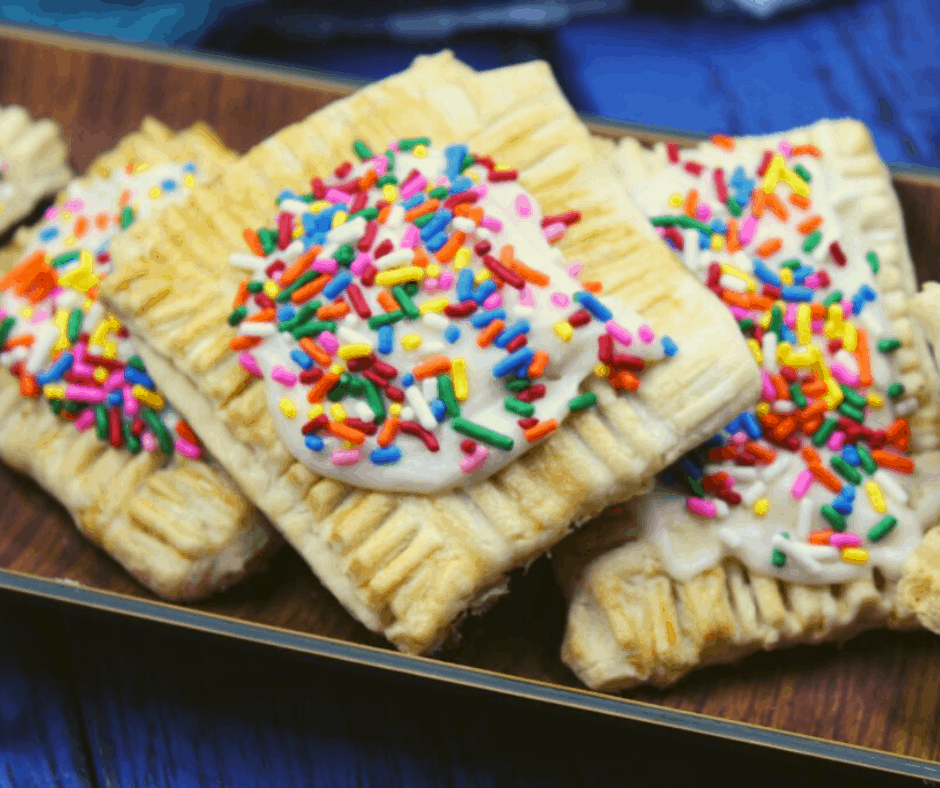 If you have not gotten around to making hand pies, let me tell you, they only look intimating, they are actually really simple.
If you are not familiar with the term of hand pie, it's really just a fancy way of saying portable pie. Meaning you can take these with you anywhere you go, and since they look like you spent hours and hours in the kitchen, they would be perfect for you to take to the next family gathering or BBQ that you are invited to.
Hand pies as I discovered through Wikipedia, are actually just small pies. They are just filled pies that have been encased with dough, Meaning they are individual pies, with the filling inside, which makes them perfect walking around food. My kids are so going to love these, in September when I put them into their lunch boxes.
These make the perfect dessert since the kids can take them out of the kitchen, while I am cleaning the kitchen.
Here are some pointers when making hand pies, and if you follow these, I promise you will be making hundreds of them in no time.
First: Invest in a set of biscuit cutters, they come in handy for all of your baking, air fryer or regular. 
I chose this set, which I love all of the cutters come in hand in my baking, from donuts to hand pies…
Second, your air fryer type will make a difference in your cooking time, so I recommend that you set your time for a few minutes after it should be done, so that you don't burn them, because there is nothing worse than a burned pie.
I have this air fryer, which was used in the recipe. I do love it, it's easy to use and very easy to clean.  (Both are important to me because remember I use mine several times a day)
D

on't Forget To Pin: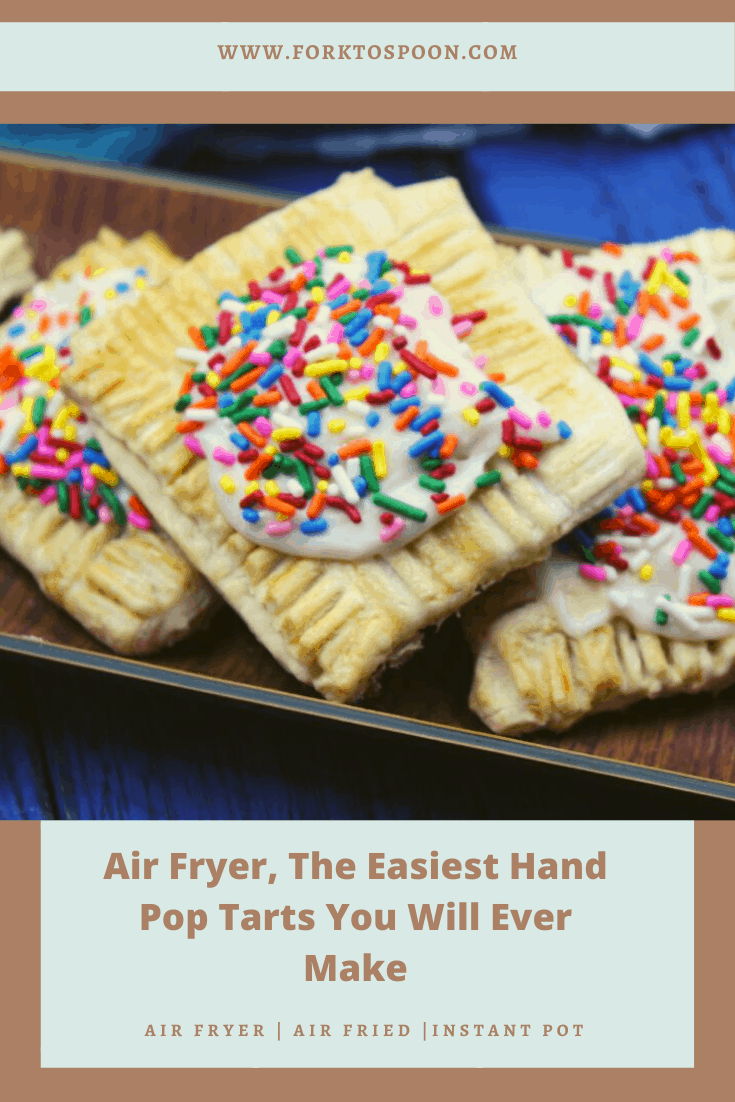 Print
Air Fried, Air Fryer, The Easiest Hand Pop Tarts You Will Ever Make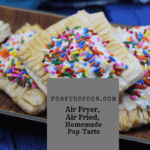 Scale
Ingredients
1

package refrigerated pie crust

1/4 cup

flour (for rolling the dough)

1/2 cup

strawberry jam

2

small egg whites

1/2 cup

powdered sugar

2 teaspoon

s milk
candy sprinkles
Instructions
Roll out the dough, so that you get a rectangle shape. Make sure both your rolling pin and surface are dusted with flour, so the dough does not stick.

I made mine by using one side already sealed, like a book and then filling it with strawberry jam. I found out that the jam stayed better in place when you had one side already sealed.

Use egg wash to coat the edges, before you seal. Just beat the egg whites in a small bowl and use a pastry brush to brush the edges.
Fold your dough over and use the fork tines to seal the edges, just press the fork around the entire length and width of the dough. It creates a pretty pattern.

Spray your air fryer basket with non-stick cooking spray.

Set your pop tarts in the air fryer basket at 350 degrees F, for 8 minutes. Check to see if they are golden brown, when they are golden brown, remove from the basket.

Let cool, before you apply the frosting and or sprinkles.

In a small bowl mix together the powdered sugar and milk, this will be your frosting.
Spread the frosting over the pop tarts and add some sprinkles. (You must add the sprinkles, while the frosting is wet, so they adhere)
Plate, serve and enjoy!