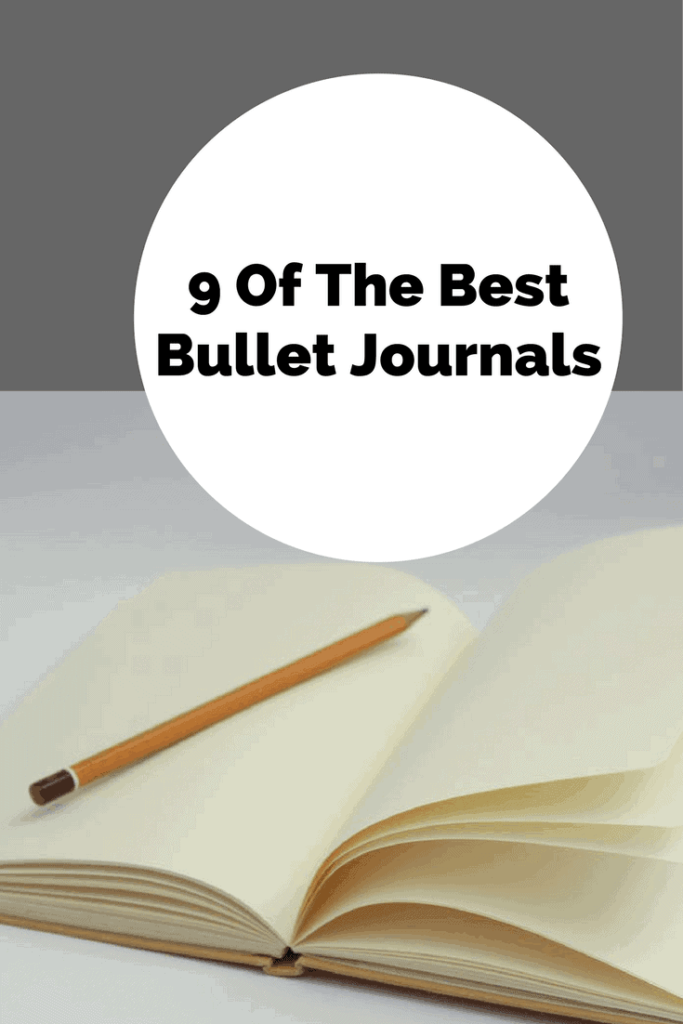 Note: Affiliate links are included in this post
Finding a Bullet Journal is a search. Just as you search for your favorite Bullet Journal Pen. One month it ranked in the most asked Google questions, and the question keeps on trending on Pinterest.
Before, we start it's important to state that the Bullet Journal works with any journal and any pen.
The Most Popular Choice is:
Numbered pages and blank table of contents for easy organization and notes
Thread-bound opens flat
Acid-free and ink proof paper, expandable pocket inside back cover, page marker and elastic closure
Stickers for labeling and archiving
249 Numbered pages, 8 perforated pages, 5.75 x 8.25 inches
Superior Notebook
SUPERIOR PAPER – With 240 pages made from beautiful, thick 100gsm acid-free dotted paper, this dotted notebook is designed to avoid ink bleed through and feathering. The paper used is 11% heavier than that used in similar Rhodia notebooks, 25% heavier than that used in similar Moleskine notebooks and 42% heavier than that used in similar Leuchtturm notebooks. The cream colored paper has also been specifically chosen to cut down glare from the pages if you are writing in direct sunlight.

PERFECT DIMENSIONS – Measuring 5 inches wide by 8.25 inches high the SuperiorMaker Dotted Notebook is a perfect size! Not too small so as to be easily misplaced and not too large that it can't be comfortably placed into a briefcase, school bag or purse when you're on the go.

AMAZING FEATURES – With a sturdy hardcover finished in black high-grade PU Leather the SuperiorMaker Dotted Journal is stylish, durable and comes packed with features! It has an elastic cloth band to hold the notebook closed when not in use, a black ribbon page marker and an expandable back cover pocket perfect for holding business cards, notes, receipts and anything else you might want to tuck away. The special thread-bound binding of the notebook also allows it to lie flat when open.

BEST FOR ALL USES – With its sturdy design and discreet yet stylish looks this notebook is perfect for so many uses! Whether as an executive notebook for work and notes in the office, spelling and class work at school or just jotting down ideas and reminders around the home or any number of other uses as a diary or journal for compiling recipes, brainstorming ideas, creative writing, bullet journaling, planning a holiday, keeping track of your workouts, or just doodling and drawing!
Moleskine Classic Notebook
This basic yet classic Large Ruled notebook is one of the best selling Moleskine notebooks. This reliable travel companion perfect for writings thoughts and passing notes has a cardboard bound cover with rounded corners acid-free paper a bookmark an elastic closure and an expandable inner pocket that contains the Moleskine history.
Lemome Notebook
SOFTCOVER NOTEBOOK – Flexible yet sturdy cover adapts to the movements of the body without damage even folded and fits comfortably in any pocket or backpack. And the vintage style journal is a special keepsake for your arts.

ECO-FRIENDLY JOURNAL – Dream Tree cover is made of eco-friendly material. No animals were used in production. And the writing journal paper is also pollution-free and has no fluorescer, can effectively protect your eyesight.

NO BLEEDING TRAVEL SKETCHBOOK – The paper is thicker 20%-50% than normal, makes it impermeable to another side of the paper with any kinds ink. Skilled sewn and glued craft resist pages to peel away from the cover, give you smooth writing experience.

BLANK LAYOUT AND 180°LAY-FLAT DESIGN – Unlined notebook let your mind fly, draw anything you want, comfortably finish reading and note-taking. Perfectly as great festival gifts on Birthday, Halloween, Christmas etc. Presented to yourself, families and friends.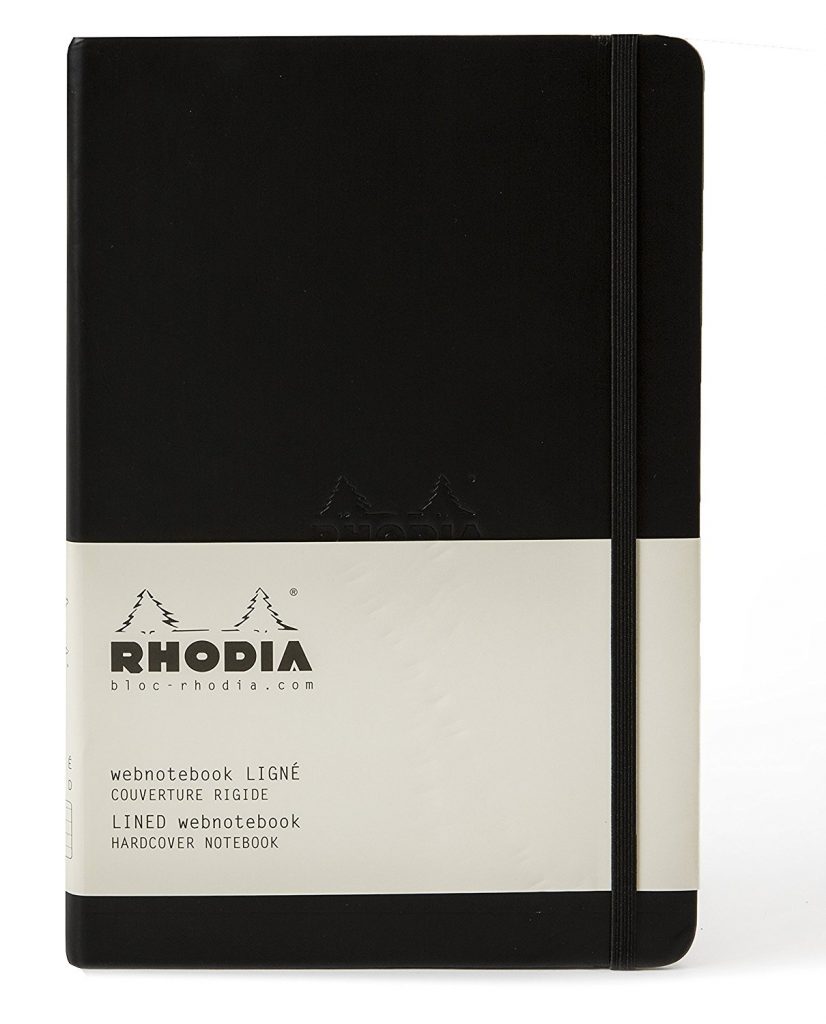 Rhodia
This is a great notebook, especially if you use Fountain Pens, they will not bleed.
High-quality paper.
Midori 
This is a great notebook, especially if you use Fountain Pens, they will not bleed.
High-quality paper.
Durable soft flexible bound leather-look cover with rounded spine
300 graph/grid/quad (sheets) / 600 pages with 4mm squares
Extra-opaque 70 gr/m2 paper
Glue-bound, Made in Spain
6 x 8.25 inches
Red Co.
Classic and versatile; features a sturdy semi-hard cover and quality faux leather in a slightly textured finish
High-quality paper: 120 sheets (240 pages) of acid-free, fountain pen-friendly ivory paper that is very smooth and pleasant to the touch
Comfortable construction: lay-flat binding, 5×7 size not too large for your purse or briefcase, and not too small for jotting, bullet journaling and note writing; lightweight and comfortable feel in your hand when you're on the go
Classic and simple design: expandable pocket in the back cover, elastic enclosure band, two colored page markers, table of contents and prenumbered pages; Journal Dimensions: 7.25″h x 5.25″w x 0.8″d, Dotted
Unni 
Classic Notebook
premium Smooth PU Leather Hard Cover with elastic closure and bookmark ribbon; Internal Accordion Pocket; Sturdy design ensures your journal will last for years to come
Quality Paper – 80gsm: Excellent for fountains pens and ink. No feathering and bleeding. Thick paper.Strong Binding: The pages don't get peeled away from the cover. Rounded case binding is holding the pages tight.